The Importance of SEO For Small Businesses
Good SEO practices are crucial for businesses both large and small. SEO is important for greater searchability and visibility on the web. However, it is more than just that. Below I will get into why all businesses need to improve their SEO. At MSEDP, we offer top-of-the-line SEO services for our web clients at an affordable rate. Please contact us today for more information about search engine optimization and the benefits it holds. It offers real value that goes past searchability on the internet. Below are 5 reasons why all websites need SEO. If you would like to speak to someone about improving your SEO, please get in touch with MSEDP today. The number for our office is (631) 761-7600. When you call, we can provide you with our SEO pricing plans and answer any questions you may have about search engine optimization.
So, without further ado, here are some important reasons why you may need to improve your SEO.
The Primary Source of Web Traffic Is Through Organic Searches
Any business can attest to the importance of the organic search. It is a huge part of most businesses ' website performance and it is a critical component for the customer. Getting users to complete a conversion or engagement is paramount to a site's success. So if you're not getting these clicks and conversions, your site might as well be dead in the water.
Sure, there are many places to search in, but we all know that Google is the main player. Google owns about 75% of the overall search market and is the clear-cut leader in the field. So it is important to follow their guidelines the most. The remaining 25% is obviously not a throwaway, but they follow a similar path to Google when it comes to search engine optimization.
Google is the most visited website in the world, so getting visibility on their search engine is a crucial first step for any SEO campaign.
SEO Builds Authority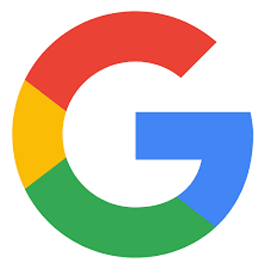 The goal of any experienced SEO is to establish a strong foundation for a beautiful website. This is done with a clean, effective user experience that is easily discoverable when searched for. Different elements can establish authority, which is accrued over time as a result of elements like:
Quality backlink profiles.
Positive user behavior.
Machine-learning signals.
Optimized on-page elements and content.
An established authority does more for a brand than essentially any other SEO endeavor. But this built-up authority does not happen overnight. You earn it over time, which takes patience, effort, and commitment.
Good SEO Leads To a Better User Experience
It is not a secret that the goal of every website is to get better organic rankings to maximize visibility. However, it may come as a surprise, but the user experience is a big part of improving your SEO. Google is smart and always adapting. It has learned how to interpret a favorable or unfavorable user experience. So, a positive user experience has become a pivotal element for any website's success.
Customers know what they want when they are searching the internet. However, there is going to be a problem if they can't find it. Which means performance will suffer. The answer to this question is with SERPs, or search engine results pages. Google has become more of an answer engine offering answers to the queries right on these SERPs. Their overall aim is to get the user the information they want in as few clicks as possible. So, creating quality landing pages with useful information helps you rise the rankings! Sort of like what I am doing (hopefully!) with this blog post. You have questions, we have answers!
Constant Updates To The Best SEO Practices
I touched on it before, but Google is the overwhelming giant in the world of SEO. And their best practices are constantly being updated and changing. So it is important to stay on top of those changes, or at least be aware of them. With the rapid rate of evolvement, constant monitoring is required. Otherwise you may begin to slip in the rankings. But if you are proactive and monitor for major algorithm changes, then you are less at risk of slipping. Google makes thousands of algorithm changes a year, so you fall too far behind and you may never catch up. Hiring the right SEO pros will make sure your site stays active and alert for any major changes.
SEO Is A Cheap Long-Term Investment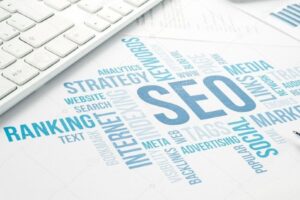 Yes, we understand that effective SEO costs money, but don't all good things cost money? There is the saying you pay for what you get, which may directly correlate to Google Ads, which gets you those immediate clicks. But you are typically spending an arm and a leg, so then you have to weigh the cost with the sales.
However, organic SEO is a longer-term investment and relatively cheap when it comes down to it. And the payoff can be considerable. Search engine optimization isn't a marketing cost, but rather a true business investment. The implementation of effective SEO will hold water for years to come.
Of course, SEO can have a noticeable impact within the first year. But the truth of the matter is that many of the SEO implementations will have an impact that lasts more than several years. Like with anything, the more SEO time, effort and budget committed will lead to a better website that contends with any website out there.
Choose MSEDP For Your SEO Services
With the help of MSEDP, we can effectively implement the best SEO practices and monitor the changes to any search algorithms. Keeping your website up to date and ahead of the curve. Many still feel as though SEO is a "new age" marketing technique. But that is not how we think of it. We feel it is vital to the success of every website and is critical to a brand's web presence in 2020 and beyond. So what are you waiting for? Upgrade your search engine optimization with MSEDP of Long Island, NY! We will put you in touch with a web team that excels in this field and an SEO expert to help you nourish your website.