When you add e-commerce capabilities for your website, you add many great advantages for your business. Shopping online allows customers to have instant access to all of your products. And allows for customers to save some time, shop for the best price, and all from the comfort of their home.
And all of these factors have only increased since the start of the pandemic, where online shopping became the only mode of selling for many businesses. But e-commerce and its importance was felt before the pandemic, too. So it is simply a smart and almost necessary decision to have e-commerce when you sell products. At this point you are simply limiting your business when you don't offer full e-commerce capabilities.
What To Consider With E-Commerce Websites
So what is there to consider for retailers to have an online store to sell their products? Here are some of the key benefits when you utilize an e-commerce website.
Reach More Customers
The first and most important advantage with an e-commerce website is simply the fact that you get your business and products in front of more people. By having an online store, you put your products into the palm of the customers hand. No matter where in the world they are located, they can buy what you are selling.
So, when someone needs something you sell, all they need to do is find you online, browse through your selection, and click. This allows for a much wider audience reach and more potential customers, which means hypothetically more money. One important aspect to get the most of out this reach is to have top-notch SEO services, which we here at MSEDP also provide. We go above and beyond for all our web clients to ensure they get the most out of their website.
Store Hours Without Restrictions
Not only will you have more reach with an e-commerce website, but your store is also theoretically open 24/7 since there are no restrictions from accessing your website. People can search through your website as they please and purchase at all hours of the day. So you can have a great night's sleep, wake up, and see that you sold some products. How great is that?
Run Your Business From Anywhere
So you can reach more customers with an e-commerce website and have your online store open 24 hours a day, but there is one more amazing benefit that ties these aspects together. And it is the fact that you can run this business from anywhere! Yes, many online stores are a complimentary piece to their brick-and-mortar storefront. But it doesn't need to have a physical store location to sell online. All you need is a website and a laptop to effectively run an e-commerce website. So you can be anywhere in the world and maintain a thriving business. At MSEDP, we can help design websites that are perfect for small businesses. Get a website that works for you!
More Affordable & Quicker Start Up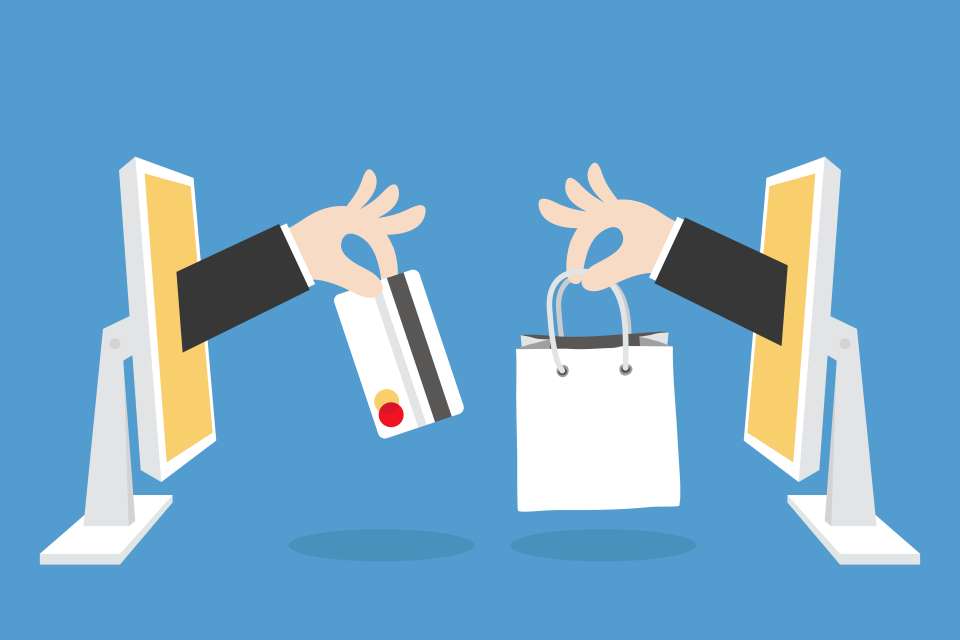 Going off the fact that you don't need an actual storefront to run an online store, then you can start up a new business for only a fraction of the cost. Especially if you partner with the right people. And not only is it more affordable, but it is also quicker. You do not have to jump through hoops to get a store location, which can take months, even years to get off the ground. When you turn to MSEDP for an e-commerce website, we can have you up and running in a few weeks!
Easier To Manage
Once your e-commerce website is up and running, many of the features for the website and its functions can be automated. This allows for easier management. What we mean is that all the steps for purchasing a product online are pre-determined. They will find what they want, add it to their cart, pay for the product at check out and have that product shipped to them. And any customization or add-ons will be managed during the process. So all you need to do in this process is have a set-up that accommodates this. There is not nearly as much hassle as when you sell only in-person. And in a way, you will be more productive and set goals in other aspects since the website is selling the products for you.
Analyze Key Data
When you have an e-commerce website, you get more information than you typically would if you only had a storefront. Not only do you get the data of what they are buying and not buying, like you would in store, but you can see what they are looking at and not buying. You can analyze the page views for a product and make a decision on how to improve it. And if something is popular, you can diversify your selection. With the right tools in your hands, you can optimize your products and pricing to increase your sales.
E-Commerce Websites with MSEDP
MSEDP offers professional upgrades for your website that includes the addition of e-commerce. Get the most out of your website and ensure you are making the most money selling your products. E-commerce has only gained importance with the pandemic, but if we are being frank it has been a crucial element for many businesses for a long, long time.
When you turn to MSEDP, you will also be getting the best hosting available, which is crucial to keep your e-commerce website up and running. And you have the ability to choose between our v5 content management system or WordPress. Our web designers are proficient in both and will be getting a website that looks beautiful and works great.
So please, do not hesitate to reach out and learn more about a website upgrade. The number for our office is 631-761-7600. When you call, we can provide you with a free, no-obligation consultation to go over exactly what you want and need to help your business.
When you have professional internet marketing, you get an array of benefits. Internet marketing is important because it aligns with the way consumers make their buying decisions. This comes down to the fact that so many people use the internet for research before eventually pulling the trigger. So, effective internet marketing helps you build a relationship with your consumer base. You can directly reach a personalized consumer base when you have internet marketing that understands your goals.
There are many avenues that pass as "internet marketing." It can be through organic search engine optimization, pay-per click ads, blog posts, email marketing, or a social media presence. Even your site's website design falls under this umbrella, since a nice looking website is a way to attract customers. The time of mass marketing is behind us. Now is the revolution of the personalized and targeted ad. Consumers nowadays know exactly what they want most of the time. So reaching them through simple internet marketing techniques is a great way to grow any business.
For more information about our various web services, please contact us today. We will happily answer any questions you may have about the web services we provide. MSEDP helps build small business websites while also aiding them with some of the most popular internet marketing techniques around. So please, do not hesitate to reach out today to learn more about all that we have to offer. We look forward to helping you with all of your website needs!
Reach of the Internet
Internet marketing first and foremost allows you to market anywhere. No distance is too far when you are using tools such as SEO and email newsletters. Or by simply having a website. By marketing on the internet, you can overcome all barriers of distance. And you can sell goods in any part of the country without setting up a store front. Which widens your target market since you are not limited by a storefront. With the internet, it is even easier to sell internationally too. Don't limit yourself to your local audience if you don't have to! Expand your reach with effective and simple internet marketing techniques.
Internet Marketing Open All Hours
For starters, internet marketing enables your business to be open past store hours. Your ads and social media presence do not close their door when you do. So you are technically open for business 24 hours a day! When they land on your website, they can scroll through your selection of products and makes purchases despite your store location being closed. And there is a layer of convenience for the user, since they can buy online without having to leave their house.
Cost of Online Marketing
When it comes to internet marketing, the costs are lower than doing so though a physical retail outlet or other physical means, like papers and billboards. Though those avenues of marketing can be profitable, they are also expensive, thus limiting your marketing budget as a whole. If you are looking to save money, while still expanding your reaching marketing on the internet is the way to go. You do not have to renew costs for those ads to run or for that billboard to stay up. And you do not have to purchase stock for display in a store. Pay as much or as little as you want with pay-per-click ads. And reach the audience you want!
Personalized Internet Marketing
Pay-per-click ads are a great way to send out personalized ads and target the exact audience you want. With this tool, you can send out ads to specific demographics and consumer bases. Hit the people that would be most interested in what you are selling! With this sorts of ad campaigns, you are spending money in a smarter fashion. Instead of casting a wide, general net, you are pinpointing with accuracy the people most likely to buy your products.
The Importance of Social Media Accounts
Social media continues to be a growing importance for anyone selling anything. You can correlate direct relationships between growth of social media accounts with the growth of your business. It is all about awareness. The more people who know about you, the most likely they are to buy from you. Effective social media campaigns are a great way to build an audience and get relationships going.
And in many ways, social media accounts is a free way of advertising. Of course, you can pay for ads on Facebook, Twitter and Instagram. But these avenues can also be utilized effectively without spending a dime on paid advertisement. It may be a little more difficult and time-consuming, but engaging social media campaigns are a great way to build any customer base. Get in on the action if you do not already have a social media account.
Build Customer Relationships
In general, The internet offers an important platform for building relationships with customers and increasing customer retention levels. This can be done any number of ways. As mentioned, you can do this through your social media account. But there are also other effective ways to build a relationship with your customers. When someone buys form your online store, you can begin a relationship by sending follow up emails to confirm the sale, as well as thank them for their business.
And once you have their email, you can periodically reach out with email specials and other personalized offers to help maintain your relationship with your customers. And you can build a sense of community by reaching out and asking them to review your products. These ways of social engagement allows customers to remember you and return from time-to-time to buy from you once again.
Of course, as a web design company we believe that investing in your website is important. It is simply not good enough anymore to have a website. That has been true for years. Now you need a website that stands out from the crowd and conveys a clear message of your business. The world is run online now. So it is more important than ever to utilize your website to get the most out of your business. Otherwise, you may fall behind the crowd and your business may suffer for it.
For more information about our web services, please contact us today. We have years of experience providing beautiful and elegant web design for clients coast to coast. So please, do not hesitate to reach out to our team to learn more about how we can make your website pop with a design that aligns with your sensibilities! Our friendly staff is here for you. The number for our office is 631-761-7600. When you call, we can discuss what you want from your website and draw up a plan. In the meantime, please check out why we believe it is important to have beautiful web design and why you should invest in your website.
Why Web Design Is Important
As you look into redesigning your website, you may wonder the importance to website design. How does it impact your audience and your business? Let's look at five reasons web design is important.
Web Design Sets the First Impression
When your audience visits your website, the design of the site is the first thing they see. Good or bad, they will judge your business within seconds of landing on the website. So it is crucial to have a web design that illustrates what you are all about and you want to make a positive impact on them.
An outdated or unappealing website will lead to a negative first impression and possibly drive customers away. Then you miss out on potential leads all because your web design wasn't up to snuff. And then they may simply head to a competitor. So you did half the job of getting someone to your website, but it is equally important to make sure they like what they see.
So web design is important, because it impacts how you potential customers view your brand. A good first impression can land you a new customer, since they decide to browse your pleasing website. Our web design team has years of experience and knows what people like to see and will help you upgrade your website to a more modern look.
Can Benefit SEO
Search engine optimization, or SEO, is the art of getting people to your website. And many are surprised to learn that web design plays a role on your site's SEO. This is due to the fact that many web design elements and practices influence how you publish content on your website. So, in turn, this affects how search engines crawl and index your website.
In short, messing up your web design can drastically hurt your SEO. Which means you will be fighting an uphill battle to even land traffic. Certain web design elements directly effect the SEO, such as the code. So to avoid any issues, upgrade your website with web professionals like us at MSEDP. We will make sure the design is SEO friendly.
Build Trust With Your Audience
It is pretty simple when you think about it. People just do not trust a business with a poorly designed website. If they see a site that is old, out-dated or ugly, they will surmise that what you sell isn't good enough to have a nice looking website. Or they may view your business as shady or unreliable, since you have not put the time and effort in to have a nice looking website.
If customers are willing to spend money on your product, they want to see you spend the money on a nice web design. It builds trust with your client base. They will feel more comfortable buying from someone who has a nice website. This same concept goes to shopping in person. If the store looks nice, you trust the product. If the store is run-down, then you are inclined to think something is up. So don't lose a potential customer because of an old looking web design.
Keep Up With Competitors
If you are still on the fence of improving your web design, then let this sink in: your competitors are not. If you want to stay up with the competition, regularly updating your web design is a must. Otherwise you will get stuck in the past and forgotten.
And not only do you want an updated website, you want a design that stands out from your competitors. When they come to your site, they should remember your brand and what you sell.
And not only that, but an improved web design also improves your SEO. So if you want to stay ahead of your competitors in the rankings, having a nice-looking website is the bare minimum. Otherwise you may lose potential clients simply do to the fact that your competitors outrank you!
The new design of your website is a big opportunity for you to set your business apart from the competition. When you are competing against other businesses, you like have the same services or sell the same products. So you need that website to make the difference. Our web design team will allow you to showcase your business and attract new customers to give you a lead over your competitors.
Improves Customer Service
The last aspect I wanted to touch on was how effective web design simply improved your customer services. Since it is the first impression a potential customer gets, the website is essentially the same as a door-greeter at Walmart. You want to greet them with a smile and make sure they know your are putting in the effort.
If a website is bright, modern, and inviting, then your audience will feel more at ease while browsing. However, an unappealing website obviously has the opposite effect. An old website might feel cold and unwelcoming and draw an audience away. So make sure you are doing all you can to make your potential customers feel welcomed. And you can do that by improving your web design.