It wasn't that long ago when having a mobile friendly website felt cutting edge. However, in 2023, it is now necessary to have a mobile friendly website. Google and other search engines prioritize sites that are mobile friendly, since a large majority of web traffic comes from mobile devices. So if you do not have a mobile friendly website, then it might be time to upgrade! Let's take a look at some of the great benefits of upgrading your website to become mobile friendly.
Better User Experience
A website with a responsive design will lead to a better user experience, regardless of whether users are visiting using a desktop, smartphone, or tablet. When optimized properly, responsive websites simply load much faster than a standard mobile version. Delays in loading speed can significantly impact the satisfaction of users and can make them leave and never return, which then hurts the SEO of your website due to a higher bounce rate. So a slow website can cost you both new customers who do not like the slow waiting speed, as well as existing ones who might want to find a quicker option.
When you update to a more responsive website and get more speed, your site will look better to those who land on it and it will be more welcoming to newer users. And when people have a positive experience on your website, they will be more likely to return to use your website. Thus, helping grow your business.
The Core Web Vitals, which is a feature on Google Search Console, updates you about the user experience and how it may be impacting your website. When it comes down to it, if there are a few websites with different pages of similar content and services, the algorithm will show the user the website and the subsequent page that loads the fastest and is optimized the best. So understanding the core web vitals can help you build your website. At MSEDP, we can help decipher the features of Google Search Console with our professional SEO services. Our staff has years of experience handling organic search engine optimization campaigns and can help you improve your website.
Better With SEO Campaigns
Speaking of SEO, it is easier to implement and maintain a website that is mobile responsive. In the old days, many websites would have a desktop version and a slimmed down mobile version, which means you are spending twice the time maintaining what is essentially two different sites. By having one website that is mobile friendly, you are saving time and money. Having a responsive website will let you invest more time in getting your keywords right and researching the competition and allow for ample time to improve your rankings. Not to mention the benefits to SEO from having a fast, responsive website. Everything in terms of search engine optimization is better when the website is mobile friendly.
Cost Effective
Having a mobile friendly website leads to the benefit of the site being more cost effective. Rather than a dual-version website, you only have one website to maintain and update, which saves everyone time and money. Invest in making the single version of your website even better and more efficient and you will see the benefits in the performance of the website, which will in turn improve your business.
More Visitors to Website
When you have a mobile friendly website, you are going to get more visitors. That is a given at this point. Google's algorithm prioritizes sites that are mobile friendly, so if you get a better, faster website it will lead to more web traffic. Obviously how many more visitors comes down more to SEO, but you get the gist. And not for nothing, but more visitors is better for the SEO no matter how small that increase it due to the mobile friendly boost. In general, increasing visitors shows Google and search engines that your website is worth going to and can lead to a slow and steady rise in clicks and sales. 
Increased Sales
And with more visitors comes an increase in sales and business. Online shopping is an industry that is only growing, so it makes sense that if you have a growing website that you will be seeing an increase in sales.
If you have goods and products you want to sell online, allow MSEDP to build you a website with that sort of functionality. WordPress websites offer ecommerce, which will help any website sell their products and goods. And if these user experiences are good, then it will only lead to more sales for returning customers. Same can be said for a website that offers services instead of goods. With a responsive website, you will see an increase in web traffic, which will hopefully lead to more work in your field.
Easy to Share
When you have a responsive website, it can not only just boost your sales, but also boost your shares on social media. A mobile responsive website is easier to share with on social media, which is where a lot of sales leads come in anyway at this point. So maintaining an active social media account can definitely help grow your website and generate more leads from mobile devices. If your website was not mobile friendly, then this have avenue for traffic and customers is a dead end.
Better Flexibility and Future Scalability
A mobile responsive website design gives you the easiest and most accessible way to support all of the latest devices, which leads to more of a market share since anyone can use your website with ease. Screen shapes and sizes are constantly changing on various devices, but a responsive website adapts to these changes so you will not need to worry about what new device is viewing your website in the future. The responsive website will be able to handle it and allow for a good experience no matter what. And in terms of scalability, a mobile responsive website can scale up or down to best fit the screens they are viewed on, which means that as the devices evolve a responsive website will always be ready to mee the new demands of the time.
Let MSEDP Upgrade Your Website To Be Mobile Friendly
At MSEDP, we have years of experience in web services and can upgrade your older website to become more mobile friendly. A responsive design ultimately allows your website content to flow freely across all screen resolutions and sizes and renders all of it to look great on any device. And it also makes it unnecessary to maintain different versions of your website for mobile and desktop versions, which saves both time and money.
When you let MSEDP upgrade your website to be mobile friendly, you will be getting a modern-looking, fast website, which is required in order to grow a business and attract new customers in 2023 and beyond. Make your online presence more solid and show to your customers how trustworthy your business is. And of course, having a fast website is one thing, but it also needs to be populated with clear and engaging content, which the SEO experts at MSEDP can write.
MSEDP is your one-stop-shop for all of your website needs! We can build your website to become mobile friendly, host it on our servers to make sure it is fast, and maintain it with our web content writing and organic search engine optimization. Get everything you need when you turn to MSEDP. Located in Deer Park, New York, we work with many local businesses on Long Island. However, we also partner with many great businesses from across the United States. Contact us today by filling out a form or give our office a call by dialing 631-761-7600. When you call, we can go over our various web services. 
Well, we are into February of 2022. With the new year brings new hope and possibilities. But sometimes you need to change it up in order to achieve the goals you want. Have you considered upgrading your website for the new year? The staff at MSEDP has years of experience building and hosting websites. From building new websites from scratch with our v5 content management system to updating your older website with a WordPress design. We have the necessary experience to improve your website.
Running a business, and subsequently a website, puts a lot on someone's plate and that is how the website may fall to the wayside. And before you know it, it has been years since you really updated your website. There are common signs that may indicate you needing a new update, too. Some signs are measurable in numbers and others you can simply know by looking at various factors.
But where do you turn to if you think you may need a website upgrade? MSEDP can help you update your website to fit your goals. We will work with you in order to make sure your new website is exactly what you want. Our web design professionals with have conversations with you to get to know you and understand what you want out of your website.
For more information about our website services, please reach out to us today. Check out all of our web services. We are located in Deer Park on Long Island, New York and we are not unfamiliar with walk-ins. But you can also just give our office a call by dialing 631-761-7600. When you call, we can provide you with a no-obligation consultation to go over all of your website needs.
Measurable Indicators For Needing a Website Update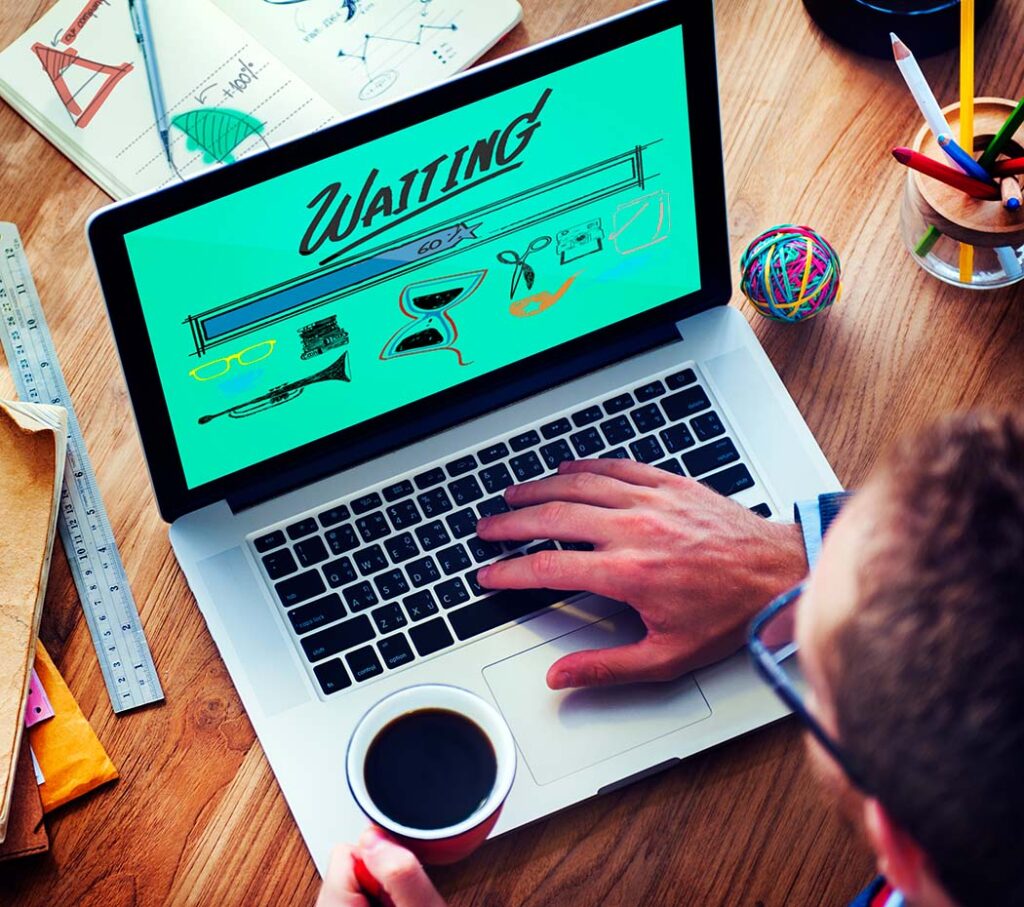 There are some common indicators to evaluate the performance of a website. And these indicators can point to whether or not an update is needed. These are simply common issues you may be experiencing. Ones that you can check with your Google Analytics or Search Console account. Let's take a look at some of these indicators that will help decide whether or not you need to update your website.
Slow Page Loading Speed
If the pages on your website take too long to load, then those users will likely go look for what they need on another website. People do not have the patience to slowly wait for the page to load when there are other options out there to look into. If you measure your loading speed and it is slow, then improving on it with a new website can go a long way. You can check your website speed yourself using a tool from Google.
High Bounce Rate
The bounce rate is the percentage of users who see a single page of your website and then opt to close out the tab. When you have a high bounce rate, it typically means you need a makeover because people are not happy with what they see. If their initial response is "nope," then there may be an issue with the design and layout. We can streamline your website to make it more efficient and easy to navigate.
Time on Your Website
The total amount of time users spend on your website is a good indicator of the quality of your web design. For the most part, if people are spending more time on your website then they like what they see. They are engaged with your website. Good web content writing helps to improve this factor too. MSEDP offers professional SEO content writing to help boost your rankings.
Leads and Conversions
A lead is a potential customer and the conversion is the number that represents how many leads completed their desired action. If you noticed a drop in either leads or conversions, then that may be a sign that people are not finding what they want on your website. The reason can be old content or the fact that your website is difficult to navigate. But either way, updating your website with a more clear angle on web design can yield dividends.
Immeasurable Indicators For Needing a New Website
So we went over some aspects that you can clearly measure when deciding whether or not you need a new website. Well, now let's take a look at some indicators that are not measurable in numbers or analytics. Instead, these are aspects you can read and understand whether they are true or not.
Website is Old
On the whole, we recommend updating your website every few years. Technology grows so fast and you have to keep up with the competition. By not updating your website periodically, you run the risk of having the oldest looking website for those in your field. If your competitors stay on top of this and you don't, then you might be losing potential customers and web visitors who prefer a nicer, newer looking website. If a potential customer lands on an older looking website it sends a bad message. Plain and simple. They may think you are struggling or, even worse, out of business. And when your website is modern it tells the audience at the very least that you are doing okay since you are keeping your website pristine.
Not Mobile Responsive
Having a website that is mobile responsive is so important now. Most web users are searching on a mobile device. So if you do not have a mobile friendly website, then you are alienating a large portion of your audience who will hop off your site when it is a struggle to use on their cell phone. Not ideal!
Dead Links Present
If your website has dead links, then you are discouraging users from interacting with your site. A dead link is a link that brings the user to a page that does not exist. When this happens, the user is most likely going to leave and head elsewhere for what they need.
Not Secure
If your website still has HTTP at the front, then it is not a secure website. All respectable websites are secure and you know that by the HTTPS at the front of the website. By being secure, you are sending the message to your audience that you care about their safety on the internet. Many users do not trust websites that are not secure. So an HTTP in the URL is a major red flag for many.
It Is Difficult To Make Changes To Your Website
Lastly, we come to whether or not it is difficult to make changes to your own website. If this is the case, then it is time for a change. Maybe your site was custom built by someone and it doesn't work great anymore. Or your WordPress site is clunky and using apps that are out of date. No worries. At MSEDP, we will export all your data and build a brand new website that makes it much easier to make changes on. And give you a step-by-step tutorial on how to navigate the back-end.
Benefits of a Website Update
The benefits of properly updating your website are numerous. From the improved code, to search engine optimization, to the overall new look of the website, these benefits will help you and your business. Regularly updated content is also a great way to bring your website to the top of the rankings. And the overall layout and design of your website is important. A modern website shows your audience that you are up with the times and using the latest technologies to keep your website safe. Earning the trust of anyone who comes to your website.
We recommend updating your website every two to three years. When you update your website, you are ensuring that the newest technologies are incorporated, which can bring in more business for your website by keeping older customers, while still attracting new ones.
So please, do not hesitate to reach out today to learn more about our website services and how we can help you enter a new realm with your website.
When you sign up for an email marketing campaign, it is a way to grow your target audience and build a reliable base. It is also a way to improve your traffic and sales numbers. There are many great benefits when you utilize an email marketing campaign and email marketing in general is very important to growing a business. One of the ways to effectively utilize an email marketing campaign is by turning to trigger emails.
A trigger email is an email that is automatically sent out based on the behavior of the user. Some common forms of trigger emails are welcome emails, thank you emails, order confirmation emails, and email receipts. A trigger email is a great way to build a target audience and often outperform traditional emails or cold emails. Open rates for trigger emails can reach as high as 50%. And the click-through-rate is typically double that of a traditional email. So for the best conversation rates for emails, utilize trigger emails when you can.
One reason trigger emails are so effective is because they are aware of a previous interaction with your website. So there is context to receiving the email and it is not catching them cold or unaware. And oftentimes, especially when a transaction has taken place, the user is looking for this sort of email. And when you convert emails, you have the ability to generate more profits. However, trigger emails are traditionally underutilized in the world of email marketing. And setting them up does not have to be an expensive undertaking. Learn more about the email solutions at MSEDP and see what aligns best with your sales targets.
Common Examples of Trigger Emails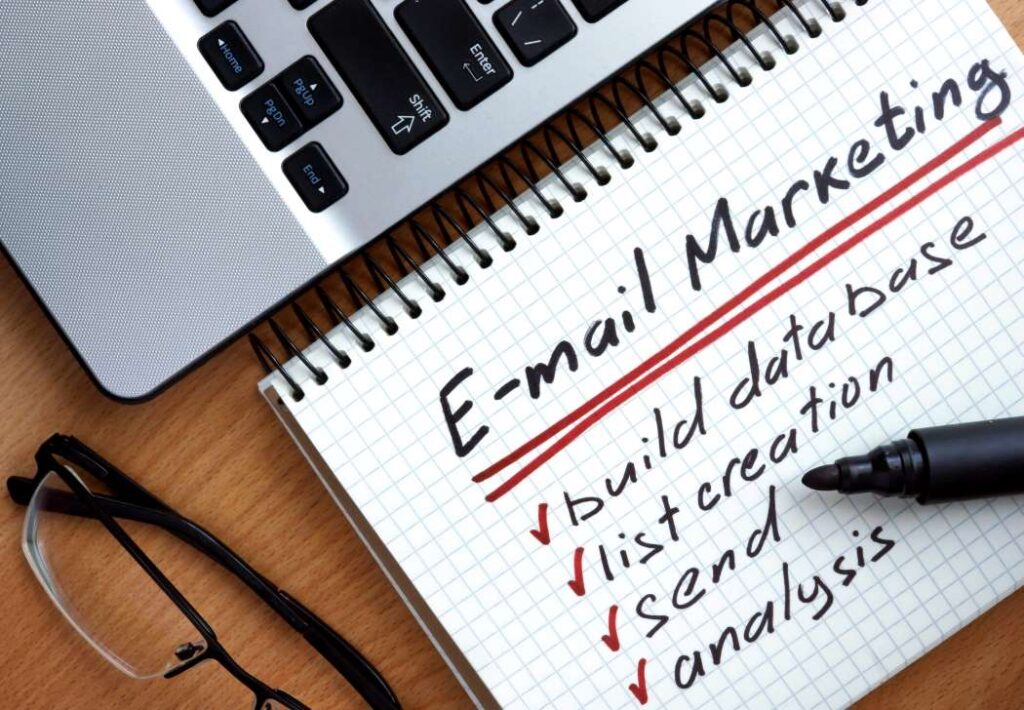 As mentioned, there are some common types of trigger emails. From transactional emails, to welcome emails and thank you emails, trigger emails are a great way to build a relationship with your client base without seeming intrusive or like spam. Here are some examples of trigger emails you can send.
Activation, Registration or Log In
This sort of campaign can be used in a few ways. If you sell a product that needs to be activated or registered, you can send the buyer an email if you realize that has not happened yet. This is just a little nudge to push them to action. Or maybe they have not activated it because they are having troubles doing so, which means in the email you can include a tutorial or instructions. By reaching out in this manner you are showing a courtesy to a buyer and it can strengthen the relationship.
Or perhaps they need a login and haven't signed in yet. Sending them an email with that information can act as a friendly reminder to get on top of creating an account.
Ask For a Review
When some time passes, you can send an email asking for a review or some feedback on the product. This again is a way to build a relationship with the customer and shows that you care about the outcome of their purchase. A little love goes a long way in terms of customer approval. Many people just want to know you care and they may be more inclined to buy again if you treat them with respect. And if you have the time to reply back and answer their response, that is an added bonus.
The Win-Back
This is when an existing customer is approaching the end of a yearly subscription and perhaps hasn't been using the product or item recently. So you may need to win them back in order to keep their subscription. You can try by crafting a nicely worded email informing them that they are nearing the end of their subscription or contract. But in that email you can include new products and anticipated products or items. This can act as a hook to get them back on your side.
Rewarding Them With a Surprise
Lastly we come to the most effective tactic, but one you can't employ too frequently. But ultimately the goal of any business is to build customer loyalty. This is the key to success. And you can find ways to reward your loyal customers by giving them something for free every now and then. It is a nice token of appreciation for their business and a great way to keep your customer base loyal. Even just a small thank you and a small gift works great. Whether it is a small gift card, a percentage off their next order, or free shipping, people LOVE free. And when you show appreciation to your customers, they can show you appreciation back.
Contact MSEDP Today
Learn more about digital marketing at MSEDP and how we can help build your business. We have years of experience helping web clients from around the United States gain traction using email marketing. We offer professional strategies for email marketing campaigns. To speak to someone from our office, please call 631-761-7600 today. When you call, we can provide you with more information about details regarding our web services.
When you are running a business, you have a lot on your plate. Of course you utilize and appreciate your website, but sometimes it might take a seat on the back burner in terms of your priorities. And before you know it, it has been a few years since you upgraded your website.
On first blush, this may not seem like a big deal. You're active on the website. Making changes and updating your products. However, a lot can change in just a few short years in terms of the technology and software for the site. So it is important to stay on top of your website and upgrade at the appropriate times.
At MSEDP, we offer affordable website upgrades to make sure you stay up to date with the new technology. Your website needs to keep up with both its look and design, as well as how it functions. In this post, we get into some of the top reasons people need to update and upgrade their business website. Want more information? Then please get in touch with MSEDP. When you reach out, we can provide you with a no-obligation consultation to go over your options. We proudly have our own content management system that we have full control over, so you can feel safe and secure. But we also work with WordPress and design beautiful and elegant websites using that platform too.
So you have options and we will make sure the options match your budget. Read on to learn more about some popular reasons to upgrade your website. If it sounds like you, then do not hesitate to reach out and give us a call to go over our great options for website designs. Web design is very important for any business website. Stay competitive with a new website upgrade!
Update the Technology
The technology is advancing by leaps and bounds every year. So stay on top of these developments by updating your site every few years (at the least). You always want to make your website faster, simpler and, of course, more secure. And the new technologies and advancements allow for these upgrades. Do not be left in the dust of new software and technology. By updating, you will be providing users with a better experience on your website, which can lead to a ripple effect of more sales and more traffic.
New Website Design Trends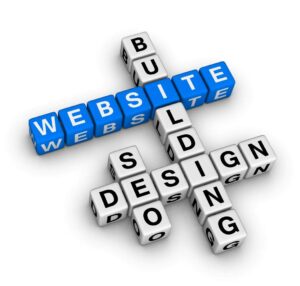 As with anything, trends change. So the website design you have from a few years ago now looks out of date and old. However, by continuing to update the look and design of your website, you won't lose any visitors who take a look at your old site and scurry away to a cleaner, newer looking website. Not for nothing, old websites do diminish a business's appeal. If you can't update the look of your website, some might question how well your business is doing.
But web design is so much more than colors and themes. it is also about simplicity and streamlining your ideas. Get to the point! Time is always of the essence. So when people land on your website, it is crucial to make it clear what you are all about. When you make it clear and straightforward, then the visitor stays on your page longer, which ultimately helps both the website and your business. Learn more about our website design and how we can help you clean up your website.
New Website Designs Can Make Your Website Faster
When it comes to a high bounce rate for a website, slow loading speed is the number one culprit. Time is always of the essence and wasting it for a website to load is not something people want to do. Of course, they are a few reasons for a slow loading speed, some of which have nothing to do with the design of the website. However, there are always emerging and new technologies that can lower your website's bounce rate and thus help your website's SEO. Old themes, especially for WordPress sites, also play a role in slowing a website down. As well as large video and image files. Clean these aspects up with a professional website upgrade. Give your website a facelift and reap the benefits!
Improve Website Security
With newer technology comes improved web security. Safety on the internet is a big concern for users. So feeling safe on your website will allow for a lower bounce rate. Older websites might have an outdated security, which can increase the risk of attacks and allow hackers an easier time getting into the system. If you get compromised, it can cause major problems. When you turn to MSEDP for a website upgrade, you will get a website that is compliant with all of the latest safety and security standards.
More Mobile Traffic Than Ever
With each passing year, the mobile traffic increases. So if you have a website that is not mobile responsive, then you are in trouble. And likely missing out on loads of traffic. This trend has a term: mobile-first website development. Meaning, when you create a website, the mobile sides are more important than the desktop aspects. You want to cast the largest net possible with your website and making sure it is mobile responsive is crucial.
And just like web design in general, even if your website is mobile responsive, if you haven't upgraded it in a few years you might be using old, slow and out-of-date technology that can improve. Especially in the realm of mobile responsive technology, when it is older it is often clunky and ugly looking. This will likely lead to a higher bounce rate. MSEDP can update your website to make it more mobile friendly. Learn more about the importance of a mobile friendly website. And be sure to turn to MSEDP for upgrades of any kind.
Rebrand Your Image
When we talk about rebranding, we simply mean a revision of your business. It doesn't even have to be a major change. When you change your design or image, then you might be attracting new visitors and customers. With your established customer base already coming along for the ride. In many ways, your website is the face of your business, so doing things to improve it's look is important in keeping your business current. At MSEDP, we can update your logo and give it a more modern look. Keep up with the times and rebrand your business every so often with a website upgrade.
New Features & Plugins
When you update and upgrade your website, there will be new features and plugins available. This holds especially true with WordPress, which often offers new and upgraded plugins. So staying up to date on these aspects can pay huge dividends for your website in general. Enhance your site's performance and better engage with your users. Integrate social media more into your website. Get more involved with Google Analytics to track traffic data. Upgrade to ecommerce, which is a great and simple way to sell products online. Or add a reservation or booking system to your website. There are many great ways to upgrade and update your website with new plugins and features. Get the most out of your website and upgrade today!
Get An E-Commerce Website with MSEDP!
When you add e-commerce capabilities for your website, you add many great advantages for your business. Shopping online allows customers to have instant access to all of your products. And allows for customers to save some time, shop for the best price, and all from the comfort of their home.
And all of these factors have only increased since the start of the pandemic, where online shopping became the only mode of selling for many businesses. But e-commerce and its importance was felt before the pandemic, too. So it is simply a smart and almost necessary decision to have e-commerce when you sell products. At this point you are simply limiting your business when you don't offer full e-commerce capabilities.
What To Consider With An E-Commerce Website
So what is there to consider for retailers to have an online store to sell their products? Here are some of the key benefits when you utilize an e-commerce website.
Reach More Customers
The first and most important advantage with an e-commerce website is simply the fact that you get your business and products in front of more people. By having an online store, you put your products into the palm of the customers hand. No matter where in the world they are located, they can buy what you are selling.
So, when someone needs something you sell, all they need to do is find you online, browse through your selection, and click. This allows for a much wider audience reach and more potential customers, which means hypothetically more money. One important aspect to get the most of out this reach is to have top-notch SEO services, which we here at MSEDP also provide. We go above and beyond for all our web clients to ensure they get the most out of their website.
Store Hours Without Restrictions
Not only will you have more reach with an e-commerce website, but your store is also theoretically open 24/7 since there are no restrictions from accessing your website. People can search through your website as they please and purchase at all hours of the day. So you can have a great night's sleep, wake up, and see that you sold some products. How great is that?
Run Your Business From Anywhere
So you can reach more customers with an e-commerce website and have your online store open 24 hours a day, but there is one more amazing benefit that ties these aspects together. And it is the fact that you can run this business from anywhere! Yes, many online stores are a complimentary piece to their brick-and-mortar storefront. But it doesn't need to have a physical store location to sell online. All you need is a website and a laptop to effectively run an e-commerce website. So you can be anywhere in the world and maintain a thriving business. At MSEDP, we can help design websites that are perfect for small businesses. Get a website that works for you!
More Affordable & Quicker Start Up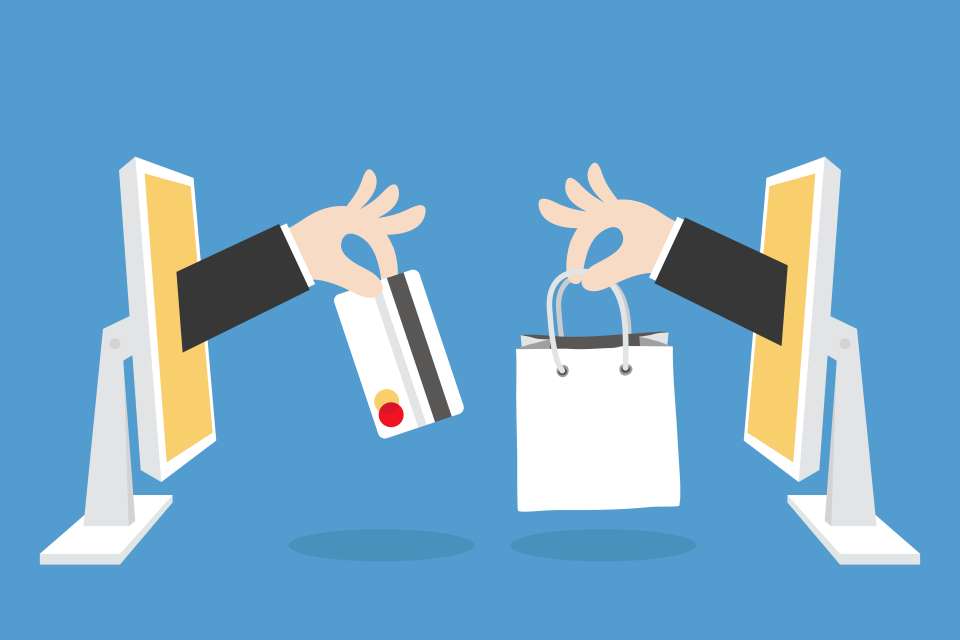 Going off the fact that you don't need an actual storefront to run an online store, then you can start up a new business for only a fraction of the cost. Especially if you partner with the right people. And not only is it more affordable, but it is also quicker. You do not have to jump through hoops to get a store location, which can take months, even years to get off the ground. When you turn to MSEDP for an e-commerce website, we can have you up and running in a few weeks!
Easier To Manage
Once your e-commerce website is up and running, many of the features for the website and its functions can be automated. This allows for easier management. What we mean is that all the steps for purchasing a product online are pre-determined. They will find what they want, add it to their cart, pay for the product at check out and have that product shipped to them. And any customization or add-ons will be managed during the process. So all you need to do in this process is have a set-up that accommodates this. There is not nearly as much hassle as when you sell only in-person. And in a way, you will be more productive and set goals in other aspects since the website is selling the products for you.
Analyze Key Data
When you have an e-commerce website, you get more information than you typically would if you only had a storefront. Not only do you get the data of what they are buying and not buying, like you would in store, but you can see what they are looking at and not buying. You can analyze the page views for a product and make a decision on how to improve it. And if something is popular, you can diversify your selection. With the right tools in your hands, you can optimize your products and pricing to increase your sales.
Upgrade to an E-Commerce Website with MSEDP
MSEDP offers professional upgrades for your website that includes the addition of e-commerce. Get the most out of your website and ensure you are making the most money selling your products. E-commerce has only gained importance with the pandemic, but if we are being frank it has been a crucial element for many businesses for a long, long time.
When you turn to MSEDP, you will also be getting the best hosting available, which is crucial to keep your e-commerce website up and running. And you have the ability to choose between our v5 content management system or WordPress. Our web designers are proficient in both and will be getting a website that looks beautiful and works great.
So please, do not hesitate to reach out and learn more about a website upgrade. The number for our office is 631-761-7600. When you call, we can provide you with a free, no-obligation consultation to go over exactly how e-commerce websites can help your business.
When you have professional internet marketing, you get an array of benefits. Internet marketing is important because it aligns with the way consumers make their buying decisions. This comes down to the fact that so many people use the internet for research before eventually pulling the trigger. So, effective internet marketing helps you build a relationship with your consumer base. You can directly reach a personalized consumer base when you have internet marketing that understands your goals.
There are many avenues that pass as "internet marketing." It can be through organic search engine optimization, pay-per click ads, blog posts, email marketing, or a social media presence. Even your site's website design falls under this umbrella, since a nice looking website is a way to attract customers. The time of mass marketing is behind us. Now is the revolution of the personalized and targeted ad. Consumers nowadays know exactly what they want most of the time. So reaching them through simple internet marketing techniques is a great way to grow any business.
For more information about our various web services, please contact us today. We will happily answer any questions you may have about the web services we provide. MSEDP helps build small business websites while also aiding them with some of the most popular internet marketing techniques around. So please, do not hesitate to reach out today to learn more about all that we have to offer. We look forward to helping you with all of your website needs!
Reach of the Internet
Internet marketing first and foremost allows you to market anywhere. No distance is too far when you are using tools such as SEO and email newsletters. Or by simply having a website. By marketing on the internet, you can overcome all barriers of distance. And you can sell goods in any part of the country without setting up a store front. Which widens your target market since you are not limited by a storefront. With the internet, it is even easier to sell internationally too. Don't limit yourself to your local audience if you don't have to! Expand your reach with effective and simple internet marketing techniques.
Internet Marketing Open All Hours
For starters, internet marketing enables your business to be open past store hours. Your ads and social media presence do not close their door when you do. So you are technically open for business 24 hours a day! When they land on your website, they can scroll through your selection of products and makes purchases despite your store location being closed. And there is a layer of convenience for the user, since they can buy online without having to leave their house.
Cost of Online Marketing
When it comes to internet marketing, the costs are lower than doing so though a physical retail outlet or other physical means, like papers and billboards. Though those avenues of marketing can be profitable, they are also expensive, thus limiting your marketing budget as a whole. If you are looking to save money, while still expanding your reaching marketing on the internet is the way to go. You do not have to renew costs for those ads to run or for that billboard to stay up. And you do not have to purchase stock for display in a store. Pay as much or as little as you want with pay-per-click ads. And reach the audience you want!
Personalized Internet Marketing
Pay-per-click ads are a great way to send out personalized ads and target the exact audience you want. With this tool, you can send out ads to specific demographics and consumer bases. Hit the people that would be most interested in what you are selling! With this sorts of ad campaigns, you are spending money in a smarter fashion. Instead of casting a wide, general net, you are pinpointing with accuracy the people most likely to buy your products.
The Importance of Social Media Accounts
Social media continues to be a growing importance for anyone selling anything. You can correlate direct relationships between growth of social media accounts with the growth of your business. It is all about awareness. The more people who know about you, the most likely they are to buy from you. Effective social media campaigns are a great way to build an audience and get relationships going.
And in many ways, social media accounts is a free way of advertising. Of course, you can pay for ads on Facebook, Twitter and Instagram. But these avenues can also be utilized effectively without spending a dime on paid advertisement. It may be a little more difficult and time-consuming, but engaging social media campaigns are a great way to build any customer base. Get in on the action if you do not already have a social media account.
Build Customer Relationships
In general, The internet offers an important platform for building relationships with customers and increasing customer retention levels. This can be done any number of ways. As mentioned, you can do this through your social media account. But there are also other effective ways to build a relationship with your customers. When someone buys form your online store, you can begin a relationship by sending follow up emails to confirm the sale, as well as thank them for their business.
And once you have their email, you can periodically reach out with email specials and other personalized offers to help maintain your relationship with your customers. And you can build a sense of community by reaching out and asking them to review your products. These ways of social engagement allows customers to remember you and return from time-to-time to buy from you once again.
Of course, as a web design company we believe that investing in your website is important. It is simply not good enough anymore to have a website. That has been true for years. Now you need a website that stands out from the crowd and conveys a clear message of your business. The world is run online now. So it is more important than ever to utilize your website to get the most out of your business. Otherwise, you may fall behind the crowd and your business may suffer for it.
For more information about our web services, please contact us today. We have years of experience providing beautiful and elegant web design for clients coast to coast. So please, do not hesitate to reach out to our team to learn more about how we can make your website pop with a design that aligns with your sensibilities! Our friendly staff is here for you. The number for our office is 631-761-7600. When you call, we can discuss what you want from your website and draw up a plan. In the meantime, please check out why we believe it is important to have beautiful web design and why you should invest in your website.
Why Web Design Is Important
As you look into redesigning your website, you may wonder the importance to website design. How does it impact your audience and your business? Let's look at five reasons web design is important.
Web Design Sets the First Impression
When your audience visits your website, the design of the site is the first thing they see. Good or bad, they will judge your business within seconds of landing on the website. So it is crucial to have a web design that illustrates what you are all about and you want to make a positive impact on them.
An outdated or unappealing website will lead to a negative first impression and possibly drive customers away. Then you miss out on potential leads all because your web design wasn't up to snuff. And then they may simply head to a competitor. So you did half the job of getting someone to your website, but it is equally important to make sure they like what they see.
So web design is important, because it impacts how you potential customers view your brand. A good first impression can land you a new customer, since they decide to browse your pleasing website. Our web design team has years of experience and knows what people like to see and will help you upgrade your website to a more modern look.
Can Benefit SEO
Search engine optimization, or SEO, is the art of getting people to your website. And many are surprised to learn that web design plays a role on your site's SEO. This is due to the fact that many web design elements and practices influence how you publish content on your website. So, in turn, this affects how search engines crawl and index your website.
In short, messing up your web design can drastically hurt your SEO. Which means you will be fighting an uphill battle to even land traffic. Certain web design elements directly effect the SEO, such as the code. So to avoid any issues, upgrade your website with web professionals like us at MSEDP. We will make sure the design is SEO friendly.
Build Trust With Your Audience
It is pretty simple when you think about it. People just do not trust a business with a poorly designed website. If they see a site that is old, out-dated or ugly, they will surmise that what you sell isn't good enough to have a nice looking website. Or they may view your business as shady or unreliable, since you have not put the time and effort in to have a nice looking website.
If customers are willing to spend money on your product, they want to see you spend the money on a nice web design. It builds trust with your client base. They will feel more comfortable buying from someone who has a nice website. This same concept goes to shopping in person. If the store looks nice, you trust the product. If the store is run-down, then you are inclined to think something is up. So don't lose a potential customer because of an old looking web design.
Keep Up With Competitors
If you are still on the fence of improving your web design, then let this sink in: your competitors are not. If you want to stay up with the competition, regularly updating your web design is a must. Otherwise you will get stuck in the past and forgotten.
And not only do you want an updated website, you want a design that stands out from your competitors. When they come to your site, they should remember your brand and what you sell.
And not only that, but an improved web design also improves your SEO. So if you want to stay ahead of your competitors in the rankings, having a nice-looking website is the bare minimum. Otherwise you may lose potential clients simply do to the fact that your competitors outrank you!
The new design of your website is a big opportunity for you to set your business apart from the competition. When you are competing against other businesses, you like have the same services or sell the same products. So you need that website to make the difference. Our web design team will allow you to showcase your business and attract new customers to give you a lead over your competitors.
Improves Customer Service
The last aspect I wanted to touch on was how effective web design simply improved your customer services. Since it is the first impression a potential customer gets, the website is essentially the same as a door-greeter at Walmart. You want to greet them with a smile and make sure they know your are putting in the effort.
If a website is bright, modern, and inviting, then your audience will feel more at ease while browsing. However, an unappealing website obviously has the opposite effect. An old website might feel cold and unwelcoming and draw an audience away. So make sure you are doing all you can to make your potential customers feel welcomed. And you can do that by improving your web design.