Cloud computing has been around for a while now and is trusted by many companies worldwide. However, despite the data pointing to the numerous benefits of utilizing cloud computing, many still decide to operate without its capabilities. At MSEDP, we help businesses both big and small operate using the cloud. Enjoy all of the benefits of this service and rest assured knowing you are in safe hands. MSEDP is located on Long Island and hosts many businesses in New York. But we also work with many companies across the United States.
So if you are interested in gaining access to our cloud services, please contact us today. We will gladly answer any questions or concerns you may have about this particular service. The number for our office is (631) 761-7600. When you call, we can provide you with a free consultation and go over all of the numerous benefits of our cloud computing services. You can also read on for more on the wonderful benefits of using the cloud for your website!
What Exactly is Cloud Computing?
If you asked people 20 years ago what cloud computing was you'd get a fairly muted and/or confused response. However, it has gained popularity over time and is now commonplace. But what does it mean, exactly? Well, in its simplest terms, it is the storage of data at an offsite location. There has been an exponential increase in the use of data use over the years, so it is becoming more and more difficult to keep all vital information, programs, and systems up and running on in-house computer servers. The solution to this problem is, you guessed it, cloud computing!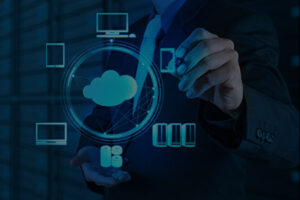 Cloud computing operates on similar principles as web-based email clients, since it allows users to access all of the features and files of the system all without having to keep all that data on their own computers. And you are likely using cloud-based services without even noticing it. Applications such as Gmail, Google Drive, Facebook and Instagram are all cloud-based. So on a personal level, the cloud is great. But it is even more valuable for businesses, since they can access large amounts of data over a secure, online network connection using the cloud.
As an example, employees can access customer information via cloud-based software and do so from the comfort of their smartphone or tablet at home. Or access it while traveling. And then turn around and quickly share any information with other authorized parties at the click of a finger.
However, not everybody is on-board yet with the cloud. Many still remain hesitant to jump on board. So if that's you or someone you know, here are a few benefits of using cloud computing services for your business.
Cost Savings
This is routinely the number one consideration of any business. Of course it is important to weigh the price tag of any endeavor. However, when switching to a cloud-based system it is important to consider more than just the initial price. There needs to be a consideration of the return of investment. Once on the cloud, it is much easier to gain access to your company's data, which will save you both time and money down the line. And when you choose MSEDP's cloud services, you'll only pay for the space you need. There are tiers of storage, so you will only be paying for what you use and nothing more. We want to make this as simple and affordable as possible.
Security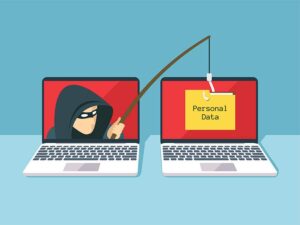 There is always a fear when placing your trust, and important information, elsewhere. Especially when that place is off-site. So it goes without saying that many businesses have security concerns when it comes to adopting a cloud-computing solution. The biggest concern we hear is that if you can remotely access your data, what is stopping a cybercriminal from doing the same?
A valid concern, but there are a lot of safety measures in place to protect cloud-based data. It is our full-time job to carefully monitor security, which is more than you can say about most in-house storage. We use some of the best software on the market to make sure all of the data in our cloud servers are safe and secure. And God forbid there is an issue, our backup and data recovery system is set in place to effectively neutralize the issue. So you can rest assured that your information is in safe hands when you turn to MSEDP's cloud-based servers.
Flexibility
Every business only has a finite amount of time to focus between all of its responsibilities. So placing your trust in another company to handle your IT issues may be scary, but it also allows you the flexibility to focus on your business and help it grow. While the excellent IT team at MSEDP handles your data and storage.
So you have more flexibility overall when compared to hosting on a local server. And, if you need extra bandwidth, our cloud-based service can meet that demand instantly. This is typically not the case when locally storing data. If you need an upgrade, you likely need a larger server to hold that space. Which is added time and money. When you turn to MSEDP, you will have an improved freedom and flexibility that can make a significant difference to the efficiency of your business.
Sustainability
And last, but not least, is the overall sustainability of cloud servers. We are talking about sustainability within the environment. Companies need to do more to help keep the earth safe and find real sustainability solutions. A recycling bin in the break room is not enough. Hosting on the cloud is more environmentally friendly and results in less of a carbon footprint. So it is a more actionable solution to the environmental issues plaguing the world.
On the whole, cloud infrastructures support environmental pro-activity. This is due to the fact that it powers virtual services rather than physical products and hardware, which cuts down on paper waste and improves energy efficiency. The amount of paper offices still use in 2020 is alarming, but utilizing the cloud is a great way to limit the use of that resource.
And since cloud computing allows employees access from anywhere with an internet connection, it can reduce commuter-related emissions. Air pollution is a major issue not only in the United States, but around the world. So having people travel less means a healthier earth. In the end, cloud computing is not only safe and can save you money, it is a simple and easy way to help keep the environment safe!