Long Island Computer Tech Support Company
At MSEDP, we proudly offer professional, and affordable, computer tech support for our web clients. Computer tech support is simply the process of providing diagnostic, troubleshooting, maintenance and repair services to a computer or a similar device. What it does is allow end users to seek and receive specialized computer maintenance and management services. This can be done locally from your home or office if you are located on Long Island or other parts of New York.
But we provide our computer tech support to clients nationwide as well and this is done remotely via the Internet. All of that sounds very technical, but when you turn to MSEDP's IT services you will be getting a personal, hands-on approach to your service package. We pride ourselves on being a company that gives each and every client the time they deserve. To us, you are not another contract on the books but rather a respected entry into our client book and we will be there for you regarding any computer issues you are having.
So please, do not hesitate to reach out to MSEDP today to learn more about our professional computer tech support and how our IT team can help you manage your website. We offer a wide range of IT services that can help you with many different aspects regarding the running and safe upkeep of your website.
Benefits of MSEDP's Computer Tech Support
When you choose MSEDP and their professional computer tech support team, you will be getting affordable, top-notch service. Which of course comes with a slew of wonderful benefits. You entrust your computer for many facets regarding your business, so keeping it up and running successfully is crucial to running your business. From emails and contacts to important documents and other vital information, your computer plays a big role in the effectiveness of your business.
So with constant uses comes wear and tear, glitches, viruses, technical failures, and other issues that you may not be equipped to handle without the right IT team. When you turn to MSEDP, we will effectively diagnose and troubleshoot the issue to get to the bottom of it. A proper diagnosis is important, because it effects the process on how to fix it. Getting this wrong may lead to disastrous consequences, which is why you need to trust the right computer tech support. These decisions cannot be left just to anyone.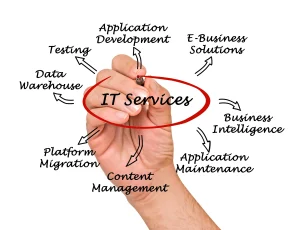 As a managed computer service provider on Long Island, we offer all sorts of packages to help you keep your computer running smoothly. Here are some of the most notable benefits of our computer tech support. Many on Long Island and beyond New York turn to MSEDP for our amazing service. Here are a few reasons why!
Keeps Your Computer Up-To-Date
When you do not have the right settings in place, you may not be up to date. This can lead to performance issues, like slowing down. There are some minor issues, like low memory space or hard disk space or an operating system glitch that leads to this. We can clean up your computer fast and get it back up to speed in no time.
However, there can also be some more severe problems at play, like a virus or malware attack. This means that a more professional approach is needed to fix the problem. Our malware and anti-virus protection uses the latest tools to combat the issue. So if you do run into this issue, our expert team will fix it.
Our IT services include such aspects like memory upgrades and management, cache cleaning, disk cleaning, as well as more in-depth fixes like virus removal and malware protection. When you keep your computer up to date, you limit these issues from happening and keep all your data safe and sound.
Fast Computer Tech Support
Get quick and easy access to our expert IT team. Fast computer tech support is important, especially if you are dealing with an emergency. Our staff is here for you when you need us. We know that computer problems can lead to lowered productivity and harm your overall business. So these issues cannot and should not be left for long. When you turn to MSEDP, you will get fast computer tech support to help you get to the bottom of your issue. Don't rely on troubleshooting yourself, which may only lead to more harm than good. Let a professional IT team handle your necessary problems.
Accurate Troubleshooting Methods
At this point, the web we all weave with our devices and computers is vast. So pinpointing the problem may be difficult. That is, if you are not MSEDP! We know exactly how to handle many different problems and know where to begin our troubleshooting. From troubleshooting viruses to malware and adware problems, to much more, our team is efficient in diagnosing the problem and effectively handling it.
Security threats can wreak havoc on your computer systems, so squashing the threat in a timely manner is crucial. Our computer tech support plans offer protection from viruses and malware, so you are already safeguarded. But in the event of a problem, we use the latest technology in order to fix the issue. With the right IT services at your disposal, you can rest easy knowing you are in good hands!
Affordable Managed Computer Tech Support
We know people have different budgets and means of spending. So we make sure we offer affordable computer tech support that fits every budget. When you go with MSEDP, we will work with your budget and provide you with a package that best fits what you can afford. Do not let another day go by without having adequate protection regarding your computer systems. You have the flexibility to choose the package you can afford.