#1 For Tech Support on Long Island!
Most businesses that have a website get some sort of tech support and in most instances that support comes from a remote location. Of course, many companies have an in-house tech team to help with the day-to-day. But not everyone can have that luxury. That is why MSEDP is here to provide our clients with the best remote tech support for their money. It is important to be able to have someone you can rely on if and when issues arise surrounding your site. And not only that, but it is also important to have a tech team behind you that you trust to keep your website and information safe.
MSEDP offers remote tech support from their Deer Park office on Long Island, New York. We host thousands of websites who trust us with the day-to-day management of their website. When we host your website, you can be assured that you are in good hands. Our IT team will help you manage your small business website. When a problem arises, you can call our office and someone can help troubleshoot the problem with you. We will fix it quickly so you can get back to work.
Our remote tech support also helps those companies shifting to more remote workers. The pandemic shifted how many companies worked and the IT support at MSEDP has shifted with it. We can help you set up remote workplaces for your staff. Seamlessly shift into the future with our IT and managed services. Get everything you need on the IT side when you turn to MSEDP!
A Nationwide Remote Tech Support Team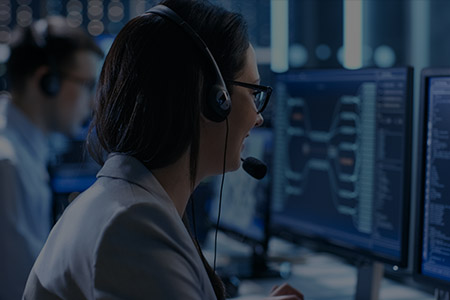 As your remote tech support team, we'll perform all of the services you would expect. System updates, virus prevention and removal, data backup checks, essential maintenance and troubleshooting are all aspects we expertly handle. And we will do so all without interrupting your workday with a support visit. Though our IT team offers mostly remote tech support, we do offer on-site assistance if you live in the area. In the event a visit is necessary, you can get free on-site support hours, priority response times, and discounted rates for installations and projects. These aspects depend on the monthly package you choose. You have the option to choose from our Bronze, Silver or Gold managed services packages.
Unlimited Help Desk Support
When you turn to MSEDP, you get FREE unlimited help desk support with ANY of our managed IT services packages. You can call us anytime you have an issue with a covered device. When you have one of our IT packages, you do not get charged extra for the call. So you can call us for issues both big and small without hesitation. Outlook not opening? Internet Slow? Screen upside down? Forgot your password? Call as many times as you want for ONE low price each month! When you speak to someone from our remote tech support team, we will get you back up and running in no time!
Quick Fixes to Technical Problems
All types of software can give you annoying technical glitches that slow down your workday. So having an effective remote tech support allows you to become more efficient and worry less. You don't need to waste time trying to figure it out on your own. Instead, you can give our IT team a quick call. They can troubleshoot the issue and provide you with quick-fixing solutions. So, valuable workday hours are not lost and you can get back to work quicker.
24/7 Monitoring
Our web clients have access to our cutting-edge software, which allows for 24/7 monitoring of your website. So, we get alerted when systems are acting up or are down. Even if that issue arises at 2 am! Having around-the-clock monitoring allows us to be proactive rather than reactive and ensures that you are running optimally during business hours. There are fail-safes in place that can handle issues with your site overnight, so when you wake up you are none the wiser!
Professional Remote Tech Support at MSEDP
So please, if you are looking for affordable tech support, remote or not, then turn to MSEDP of Long Island, New York! Located in Deer Park, New York, but we provide our tech support services for web clients across the United States! Check out all of our IT services available to web clients.
For more information about our IT services, please contact us today. We will gladly answer any questions you may have regarding our array of dependable IT services. The number for our office is (631) 761-7600. When you call, we can provide you with a free consultation for our various services. Get the best remote tech support for your money and keep your website up and running!