Do You Need a Search Engine Optimization Content Writer For Your Website?
Getting organic traffic to your website is crucial for any business and marketing strategy. The best way to do that is to get better rankings on Google. Easier said than done! It takes hard work and a professional search engine optimization writer on your side. A solid SEO strategy is nice, but there is more to it than simple on and off page SEO tips. To promise is in the pudding and by that we mean the writing of the content needs to align to the latest search engine optimization rules set out by Google.
When you turn to MSEDP, we offer professional SEO services to help your website grow. This includes comprehensive web content writing to build your website with engaging and clear content. We deploy professional SEO writers to help you with your website. Let's take a look at why you should want a professional writer to help with your search engine optimization. You do not need to go along when it comes to your SEO and digital marketing strategies. MSEDP is located on Long Island, but we help companies nationwide with their SEO.
What Is SEO Writing & Why Is It Important?
SEO writing in a nutshell is how you write content that is easy for search engine to read and see if the content is of quality to place high in the rankings. It is an art and despite even your best efforts, not all content is weighed equally. Google uses "spiders" to crawl the page and see what it is about. While they crawl, they learn about the language and what the page is about. So the art comes into play as the goal of any search engine optimization writer is to create content that the search engines will view favorably. And the more favorably it is judged, then the higher the ranking!
If you create content that does not have those goals in mind, it may not come off as friendly to the search engines and thus may rank poorly or perhaps not even rank at all. So it is important to have a writer that can get results. Because if you are not ranking well on Google, then your business may suffer. And by ranking well on Google we mean getting on that coveted first page.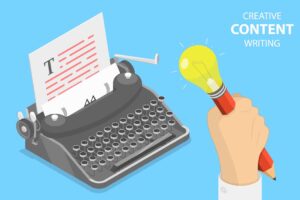 When you turn to MSEDP, you get all the experience that comes with our SEO team and the various services we provide. Getting this right is not only important for the short term, but building engaging content that ranks well on Google is an evergreen endeavor that pays dividends for years to come.
Basics of Being a Search Engine Optimization Writer
When it comes to the basics of being a search engine optimization writer, it can all seem a bit straightforward. Because in a way it is, but the execution is difficult and not always easy to pull off. There is no magic formula for getting the best rankings. If there was, we would all succeed. But there are elements to Google's algorithm that enables some content to rank better than others. And the content needs to be written with those aspects in mind.
Proper Keywords
The biggest key when it comes to being a search engine optimization writer is identifying and using the proper keywords. What this means is that the keywords you are trying to rank for are what people are searching for. Otherwise, you are fighting a losing battle if you are ranking for keywords that are not being searched for by the target audience.
So keyword research is crucial. At MSEDP, we utilize the tools at our disposal to analyze the organic traffic coming into your site, as well as looking at competitors sites and overall searches. Trying to find the sweet spot for the keywords.
And while creating the content, it is important to use related words to the already used keywords. Having these related words allows Google to better understand what the content is about and thus helping it align with its algorithm better.
Write for an Audience
On top of writing for Google and its search engine algorithms, you also need to make sure the content is written for an audience. Google can tell if you are trying to trick the system and stuff keywords into the content. And put the same keywords in over and over. The readability is important and striking a balance between utilizing the keywords and creating content for an algorithm is very difficult. And the SEO content cannot be overly simple language. To get high value for the content, the search engine optimization writer needs to use complex language time and again. While still having it all flow and stay on topic.
Contact MSEDP
Sound difficult? Well, luckily for you, the staff at MSEDP can help build creative and engaging content that aligns to Google's algorithms. We offer professional SEO content writing that will help your website rank on Google.
For more information about our various web and SEO services, please reach out to us. Fill out the contact form below or give our office a call. Our SEO packages are affordable and provide excellent results. You won't find a better deal! MSEDP is located on Long Island, New York and many local businesses turn to MSEDP for professional SEO services, but we also work with clients across the USA. So please, do not hesitate to reach out today to get started!