When you have a website, you cannot afford to overlook the importance of anti-virus protection. Having software to protect your website will in turn keep your company and data safe. And few things degrade trust with consumers than knowing using a website isn't safe. Here are some common reasons why it is important to have proper anti-virus protection in place, which is what you get when you turn to the full-line of IT services from MSEDP.
Secure Anti-Virus Protection from Malware
The function of anti-virus protection is to detect viruses or malware that may harm your computer and alert you before the transmission happens. No matter how safe and cautious you may be, these issues arise and there is always a slim chance of becoming infected. And thus putting all of your files and data at risk.
But early detection prohibits the further transmission of viruses and malware. Most virus infiltration is self-replicating. Once they are in, they quickly spread. Our anti-virus protection will stop its ability to spread and keep your computers safe.
Viruses and malware are self-replicating, meaning they spread once they are allowed inside a victim's computer. An antivirus prevents this from happening and also stops the virus's ability to spread to other computers.
Block Spam and Ads
Nobody, and I mean nobody, likes pop-up ads and spam. They are a nuisance. And not only that, but spam and pop-up ads are also a common way to spread malware and viruses. So one wrong click can bring your whole system down and compromise your data.
Our anti-virus protection will block hidden malware and prompt you to disconnect or abort a download if anything seems suspicious. So you will always be aware of what you are downloading and the risks it presents. Which means there will not be a need to worry if you may be downloading data that will lead to a virus. Stop malware in its tracks!
Stop Online Hackers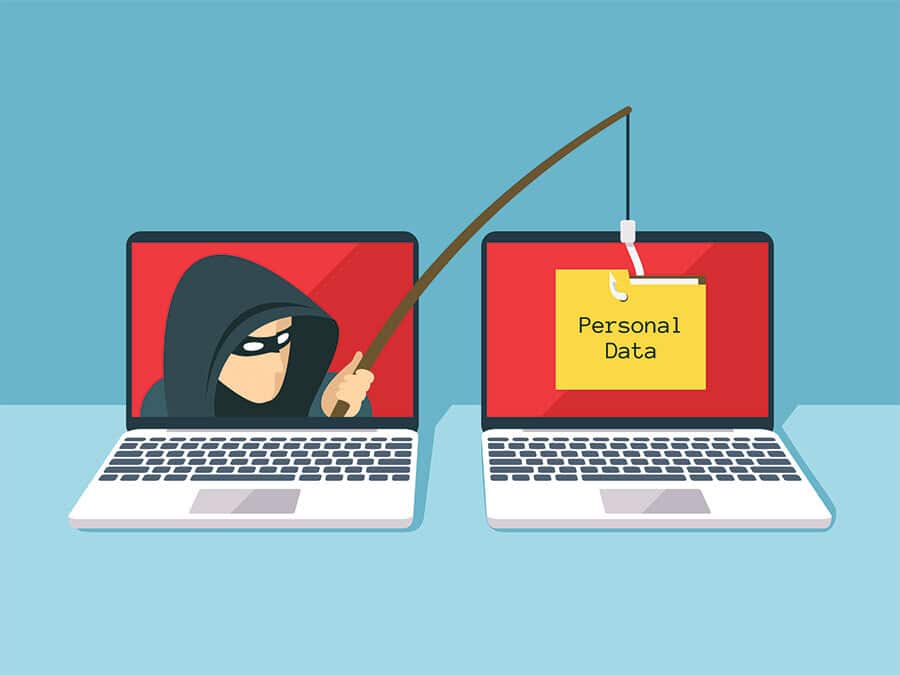 Certain viruses may seem harmless at first, but what they did was open a back door into your system for online hackers and thieves. And allow that person to gain access to your files without you even knowing the theft is happening. Another way for hackers to gain entry is by sending phishing emails. Scary, huh?
Well, with our anti-virus protection there is no need to worry about hacking, since your files will be protected. We make sure all safeguards are in place so you can safely and securely keep your data.
Malware & Virus Scanning
Even with all of these measures in place, malware and viruses may still find a way in. They can be small, hidden scripts from some website or download that did not trigger anything, but is there regardless. However, without malware and virus scanning, you can rest assured that you are completely in the clear.
When we can, we do not only scan for malware or viruses either. We also scan for possible drive errors than may eventually lead to the loss of data. And may cause your computer to slow down. So it is also just good practice to run these scans. When you utilize our anti-virus protection, we can schedule set times each day and/or week to run these scans and keep you safe.
Anti-Virus Protections Avoids PC Slowdowns
Speaking of computers slowing down, you will avoid any slowdowns with your PC or computer when you use our anti-virus protection software. When it comes to viruses, most are self-replicating. So they will grow over time and the more time they grow the more space they take up on your computer. Which in turn slows it down.
Computers with our anti-virus protection work faster, which means you will not lose any time to work for a slow PC. Any viruses or malware slowing down your computer are removed and frees up space and improves response time in the process. So in the long run, you are simply a more efficient worker since you are not experiencing any slowdown. Slow response time is such a headache and can lead to frustration. Keep your computer up to speed with our anti-virus protection!
Improved Firewall
Every computer's operating system has a built-in firewall, which is designed to prevent any unauthorized access to tour computer. However, with our anti-virus protection you get an improved firewall with added protection that works alongside your computer's firewall. So you will better safeguard your computer system and allow for less hacking and phishing. Stay up to date on the latest trends with our anti-virus software and rest easy knowing you are safe!
Safely Surf the Web
When you feel less safe, this may impact how your surf the web. But fear no more! When you utilize our anti-virus protection, you will be able to safely surf the web and know your are fully protected from malicious threats. Of course, you still need to act smart and not intentionally go places that may threaten your system's safety. But out antivirus programs offer features such as blocking unsafe websites and warning you of possible threats.
This feature is great for those places that may only have one computer for the company's use. YOU may know it to be safe, but perhaps others are a little more careless. Avoid infection from those careless users.
And when you have safer internet surfing, it does not only mean protection from the usual fraudulent activities online. There may be other real threats we may not know about, but the software does! Hackers waiting in the wings for their next unprepared victim. But with our protection you will be ready. It is always better to be safe than sorry!
Anti-Virus Protection Saves Money
Yes, you will need to spend money to get effective anti-virus protection. So how will you be saving money? Well, do you know how expensive it is if you get malware or a virus into your computer system and it crashes? And you have a to buy a new system and/or PC? Or worse, important data or money is stolen from an account?
So when you really think about it, anti-virus protection is a small price to pay for long-term safety. You can save time, money and headaches with our quality anti-virus protection.
Get Anti-Virus Protection with MSEDP
At MSEDP, we offer safe and secure anti-virus protection. Check out our full line of IT services and get anti-virus protection that matches your business's needs. For more information about our various IT services, please contact us today. We will happily answer any questions you may have about anti-virus protection and its importance. When you reach out, we can discuss the various packages we offer and go over the various price points and features with you.
So please, do not hesitate to get in touch with MSEDP today for trustworthy and affordable anti-virus protection. We work with businesses from across the United States. Continue reading to learn more about the benefits and importance of anti-virus protections for websites and businesses.