It should go without saying that all businesses should have a data backup and recovery plan for their most critical data. This goes for businesses of all sizes. All businesses have data that is essential for the running of the company. So if you do not have a solid plan, then you need to consider MSEDP's data backup and disaster recovery services.
When you turn to MSEDP, we will get back up and running quickly in the event of a data loss. Whether it is a fire or flood, a power outage, or a virus, our IT services can handle it effectively and quickly. Ensure that your company's programs and files are properly protected and quickly restored. For more information about our IT services, please contact us today. We will happily answer any questions or concerns you may have about our data backup implementations.
Data Backup Considerations
Businesses of all sizes have crucial data. That is why it is important to have a plan in case of a system failure. Here are some reasons why you should consider data backup services.
Mistakes happen. We are all human! Seriously. It can be an accident.
All computer systems crash. So be prepared.
Disasters happen when you're least expect. Get a peace of mind with our data backup.
All of these are common ways for you to lose your data, which is why having to back it up is paramount. None of these considerations are abnormal and can happen to anyone. So get prepared.
Why is Data Backup and Recovery so Important?
As mentioned, the loss of data can happen in a few different ways. So perhaps you have been lucky in the past and have avoided significant data loss. Great, but that doesn't mean that your luck will continue., so do not get complacent. It is best to be prepared with an effective data backup plan.
The most common reasons for data loss are simply accidents. Employee error, disasters (like floods or fires), or simply a result of a computer crash. And yes, theft, too, but that's not as common as you'd think. Businesses that fail to embrace the future will be left behind and lose data. Storing data locally and risking losing important information is no way to run a company.
Unfortunately, many business owners still do not take data backup seriously. And many callously save all their data in one spot! This is why we have compiled 5 reasons why you should have a data backup and disaster recovery plan. At MSEDP, we offer trustworthy IT services and can help with this matter. So please, read these reasons with an open mind and get in touch with us to learn more.
Computer or Tech Failure
Over the last 15 years or so, there has been a major boom in technology that has changed how everyone operates. This has led to practically all businesses being virtual and paper-free. Which means that nearly all-important documents are now stored on computers. Unfortunately, not everyone has set up their computer systems to safeguard against data loss.
The main problem here is that all computers fail at some point. Desktops get viruses and infections. Perhaps a power surge overrides the system. Or the computer simply stops working. This stuff isn't fail-proof. But you know what is? Our data backup services. Don't tell a prospective customer again that their service is interrupted. Or make a key business decision based on a system failure, or its possibility. Stay ahead of the curve!
People Make Mistakes!
I know sometimes we think we are perfect beings, but you gotta remember that we are only human! And humans make mistakes. So employees are bound to make mistakes on the job. Having an effective data backup system ensures that any mistake that happens can be quickly fixed.
Safeguard your data today. It is easy to overlook a step in some process. Or accidentally enter the wrong data. Or mistakenly delete something. Perhaps you have employees who use laptops and those go missing. And it can be something as simple as knocking over a drink. Whatever it is, prepare yourselves against human error!
Weather Disasters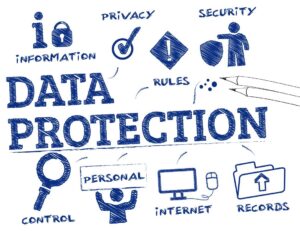 We all know about the unpredictable nature of the weather. But do not let that unpredictability harm your data. Be prepared for the unexpected. Extreme heat, deep freezes, flooding and natural disasters, like earthquakes and tornadoes can all cause major data loss and system failure. And of course fires and electrical faults can happen at any time.
So if a natural disaster strikes and you do not have a recovery plan, then you might be in deep trouble! However, if you have an effective backup solution in place, then you can get up and running sooner and without the headache of worrying that you lost everything.
Gain A Competitive Advantage
Effective data backup and recovery is not only good for your business, but it also gives you an advantage over those who do not have a good solution. This means you have an edge over your competitors. Many businesses suffer significant damage to their reputation is they suffer irreparable data loss. So avoiding that sort of harm means you stay one step ahead of the competition.
Losing data not only will lead to monetary loss, but also the loss of customer support. Why choose a company that may wind up losing their data again when they can choose a safer alternative? So you will be able to keep the trust of your consumer base and investors by having an effective data backup plan.
Cyber Hacking & Theft
The rise of technology has coincided with a rise in corporate hacking and cyber theft. This holds especially true for employees laid off or fired. Many are disgruntled and relish the chance to steal information to get into the hands of a competitor. This means that if effective backups aren't in place, then you may be at risk of having data permanently deleted.
And of course, cyber hacking and theft goes past old employees. There are cyber criminals who make a living by stealing information. So it is important to protect yourself from potential hacks and have a system in place.
Data Backup Is The Future
If you have read this far, you will have a pretty good understanding of the importance of data backup. It almost goes without saying that data backup should be in the future of any business. Having an online backup for all of your data allows for safe and easy access at all times. And from wherever. So you can all be working remotely and safely access the data. All without damaging the integrity of your system.
One of the most common problems we encounter on a daily basis is that these systems are not regularly updated. So stay up to data with data backup and disaster recovery plans with MSEDP.