Get Beautiful Looking WordPress Websites With MSEDP
WordPress is on the cutting edge of website design. There are many different themes that can be used to create a brand-new website for your business. Or use it to upgrade your old site with migration to WordPress. And within these themes, there is great flexibility in the look of the new website. WordPress also offers many great plugins to make your experience go even smoother. Get all of the latest bells and whistles with a new WordPress website. The professionals at MSEDP of Long Island can build a new website from scratch or upgrade your existing website into a beautiful design using WordPress.
For more information about upgrading your website, please get in touch with us today. The number for our office is (631) 761-7600. When you call, we can provide you with a free consultation to go over all of the benefits of switching to WordPress. So what have you got to lose? Give MSEDP a call today and learn about how to upgrade your site with a brand-new WordPress design! As a Long Island small business ourselves, we are able to give each client a personal touch as we design and build a new WordPress website. You won't get lost in the fray, but instead be treated like royalty!
A WordPress Site Design Just For Your Business!
WordPress offers its builders and users with many great features. They have everything from simple websites, to blogs, to complex portals and enterprise websites. WordPress delivers big when it comes to great looking website themes. There are hundreds to choose from when creating your website. That might seem like a lot to navigate, but our WordPress design team has a deep knowledge of these themes. They will consult with you and help you select a WordPress design that is right for your business.
During the design process, we will work alongside you. We want to give you the site of your dreams! Once there is an agreed-upon design, our WordPress developers will move to the building of the site. Our clients access the progress via a portal. So if there is an issue, you can chime in. When the site is ready to launch, we can host it on our server. We also provide hosting for existing WordPress sites, too. We want to make this process go as smoothly as possible.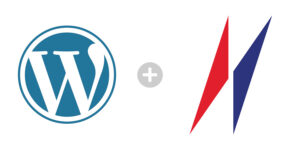 And once the site is up and running, we can help you run it with maintenance packages. These packages will help keep your site running smoothly. Every WordPress maintenance package includes an array of helpful features to help keep your website running smoothly. We will make sure your site gets updated when need be, which includes updates regarding themes and plugins. We will also backup your website and offer a backup roll-back in case any issues arise. But to make sure that doesn't happen, your site will get security scans. And of course, we offer great website support. If you need local support, we can be there to help. And we have email and phone support too.
So, not only will you get the best-designed WordPress site for your money. You will also get a myriad of helpful features, ensuring your site looks and operates great!
The Importance of Plugins
I'm sure you heard how easy it is to update a WordPress website. In fact, that might be the reason you decided to go to a WordPress design. Plugins are a big reason for this. They help with many different aspects of a site, including complex galleries, social networking, forums, social media widgets, spam protection, calendars, forms, search engine optimization and much more! There are many great plugins that will help with your site. It can be overwhelming when looking through them, but our WordPress development team can guide and recommend the plugins that best fit your specific application, which includes Yoast for SEO.
Long Island WordPress Design Company
MSEDP has been empowering businesses for years to take advantage of the internet. We have built over 1000 websites over the past 20 years. Most with our in-house V5 content management system. However, we understand the popularity with WordPress, so we have moved in that direction as well. There is a comfort and familiarity with a design in WordPress and we want to tap into that. Our designers have been creating contemporary websites for businesses small and large for years and have expertly woven WordPress into our excellent design portfolio. We have experience using different builders within the WordPress platform, which gives you nearly endless possibilities when creating a new site.
So please, do not hesitate to contact us today for more information about upgrading your website. We will gladly answer any questions or concerns you may have about the process. The number for our office is (631) 761-7600. When you call, we can provide you with a free, no-obligation consultation and go over all of the features of a WordPress site.