June is winding down, which means so is National Internet Safety Month, but we wanted to still raise awareness about another pressing issue that many businesses deal with on a regular basis: phishing scams. Phishing is a form of fraud when a cyber-criminal acts like a real person or a business in order to acquire your sensitive and/or confidential information. This information includes, but not limited to, usernames, passwords, credit card information, and network credentials.
So, you think you're on top of it and this can never happen to you? Well, think again. Internet scammers use sophisticated techniques when they "fish" for your information. Many attacks happen primarily by email. However, they can come in many different forms, including social media, pop-up ads, "vishing" (phishing by phone), "smishing" (phishing by text message), and "pharming" (phishing by directing to fake websites). So it is important to always be aware of a potential scam. One tiny slip and wrong click and you can be compromised. It happens to the best of us.
If you believe you have been compromised, or fear you may be in the future, then please contact MSEDP today. We have years of experience helping web clients deal with phishing scams and other cybersecurity issues. We offer excellent protection and security from phishing scams and other malware against your website and computers. So please, do not hesitate to reach out today! The number for our office is (631) 761-7600. When you call, we can provide you with a no-obligation consultation and go over any issues you are having.
Some Tips To Protect Yourself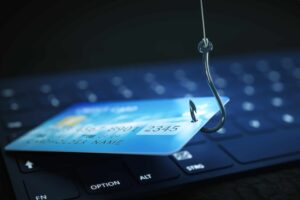 Here are some general tips to help keep you safe from any possible phishing scams:
For the most part, if you receive a suspicious email from a financial institution or online retailer, do nothing. Do not reply to the email, or click on any of the links. Do not give any personal details to the sender. Always better to err on the side of caution when it comes to potential phishing scams.
Unless you are 100% certain of a person's authority and identity, do not provide any personal information.
Sometimes these scams ask you to reconfirm your billing information. They come with little to no notice. And if you don't reconfirm, there is the warning that your account will be shut down. Do not reply or click on any link in the email. Instead, you should reach out to the company cited in the email using a telephone number or website address that you know you can trust, most likely off their actual website.
Do your best to avoid emailing any personal and financial information in general. Look for the "lock" icon on your browser's status bar before submitting any financial information through a website. That lock icon is your guarantee that your information will be sent safely and securely.
When you receive a billing statement, review it as soon as possible.
Check to see if there is an unauthorized charge on it. Also, if your statement is simply late by a few days, check with the bank or credit card company to confirm your billing address and other information. You may have had your information already stolen.
It is good practice to be suspicious of any unsolicited phone calls or email messages from individuals asking about employees or other internal information. Always attempt to verify his or her identity directly with the company. And do not divulge any information unless you are certain of the person's credibility.
Pay attention to the URL of a website. Many malicious websites look identical to a legitimate one, but the URL may have spelling differences or a different domain (.com versus .net).
Never click on hyperlinks within emails. Instead, copy and paste them into the browser. Often with phishing scams, the scammers mask the true URL in the email text.