Get Affordable IT Services with MSEDP
Bad bots are on the rise and account for more and more web traffic each year. So it is something all website owners need to account for. At MSEDP, we offer safe and secure IT services to help you monitor your website and keep it safe from malicious traffic and those pesky bad bots. From backup and disaster recovery to overall network security, our experienced IT team will work to ensure you are safe from bad bots and all else that may hurt your website. Get affordable and dependable IT services when you turn to MSEDP. We proudly work with customers on Long Island, as well as across the United States.
What are Bad Bots?
So, what are bad bots? Well, bad bots seemingly will interact with your applications in the same way a real legitimate user would. And boiled down to it, these bots are software applications that are designed to automate a lot of tedious online tasks. Google uses bots to help make their search engines useful. However, there are other shadier ways of using bots, like aggregators for travel websites to gather data before a user lands on their website.
This makes them very hard to detect and prevent, especially without the right protection. Bad bots enable high-speed abuse and attacks on websites, mobile apps, and APIs. They also allow bot operators, attackers, unsavory competitors, and scammers to perform many different malicious online acts. These malicious acts may include web scraping, competitive data mining, personal data harvesting, brute-force login, digital ad fraud, transaction fraud and spam to just name a few. But if a hacker can do it, that act becomes easier due to bad bots.
How Bots Positively & Negatively Make an Impact
Bots simply arose because they act quicker than a human could. So for many of these tasks they are used to optimize productivity. And not to mention that human error plays a factor too and these bots will not make those mistakes. Employing bots is common practice and has positive impacts, as well as negative ones.
Since bots essentially will "visit" a website, they then consume computing resources like bandwidth and server loading times. So, even if the bots are "good," they still inadvertently cause harm. Which leads to the more aggressive search engine bot or aggregator, which can take down a website that has limited resources. Good news for you, though, is that our IT team can configure your website to ensure it is running at optimum speeds at all times. However, that does not mean you can forget about these bad bots. All website owners should be aware of them and how they can both positively and negatively impact your website.
The Most Common Uses for Bad Bots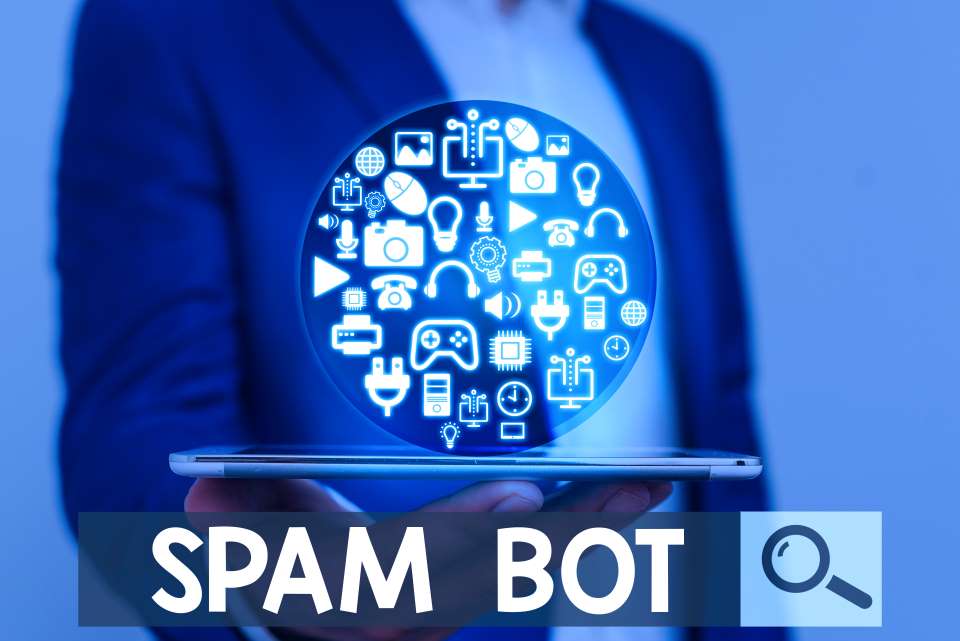 As previously mentioned, there are many uses for bad bots. Here is a brief description of some of those uses.
Web Scraping: This is when hackers steal your web content by crawling websites and then copying the entire site. So it can appear legitimate and trick visitors into thinking the site is safe.
Price Scraping: These bots can also scrape product prices from e-commerce websites. Why is this bad? Well, then these prices can be used to undercut the competition and hurt their competitors.
Data Harvesting: Bots can be employed to steal specific data, like personal, financial, and contract information. And again use it to undermine competitors.
Spam: A bad bot can also automatically interact with buttons and forms on websites and you social media pages and leave phony comments and reviews.
Digital Ad Fraud: Pay-per-click advertising is a great way to promote your business. However, hackers can game the PPP advertising system by eating up your clicks with the use of bad bots. So you can be losing money paying for clicks that are the result of fraudulent activity.
Brute-Force Logins and Credential Stuffing: Bad bots can interact with pages that contain log-in forms and attempt to sign in and gain access to your site. They do this by attempting to use different username and password combinations until it works.
Overwhelm Servers: Bad bots can be deployed to overwhelm a server or network by unloading an immense amount of traffic. Then, when the allotted resources are used, the site and its applications become inaccessible to legitimate users.
How MSEDP Protects You
MSEDP offers technical support and computer consulting services to businesses on Long Island, in the New York City metropolitan area, and across the USA. Our expert technicians have one goal in mind: Keep your computer systems up and running at peak efficiency. Get trusted cybersecurity services, computer tech support, remote monitoring, antivirus protection, cloud backup, disaster recovery, and more when you turn to MSEDP.
So please, do not hesitate to reach out to us today to learn more about our various IT services. Start protecting yourself from the dangers of bad bots! The number for our office is 631-761-7600. When you call, we can provide you with a no-obligation consultation to go over exactly what it is you want from our IT services.