Get An E-Commerce Website with MSEDP!
When you add e-commerce capabilities for your website, you add many great advantages for your business. Shopping online allows customers to have instant access to all of your products. And allows for customers to save some time, shop for the best price, and all from the comfort of their home.
And all of these factors have only increased since the start of the pandemic, where online shopping became the only mode of selling for many businesses. But e-commerce and its importance was felt before the pandemic, too. So it is simply a smart and almost necessary decision to have e-commerce when you sell products. At this point you are simply limiting your business when you don't offer full e-commerce capabilities.
What To Consider With An E-Commerce Website
So what is there to consider for retailers to have an online store to sell their products? Here are some of the key benefits when you utilize an e-commerce website.
Reach More Customers
The first and most important advantage with an e-commerce website is simply the fact that you get your business and products in front of more people. By having an online store, you put your products into the palm of the customers hand. No matter where in the world they are located, they can buy what you are selling.
So, when someone needs something you sell, all they need to do is find you online, browse through your selection, and click. This allows for a much wider audience reach and more potential customers, which means hypothetically more money. One important aspect to get the most of out this reach is to have top-notch SEO services, which we here at MSEDP also provide. We go above and beyond for all our web clients to ensure they get the most out of their website.
Store Hours Without Restrictions
Not only will you have more reach with an e-commerce website, but your store is also theoretically open 24/7 since there are no restrictions from accessing your website. People can search through your website as they please and purchase at all hours of the day. So you can have a great night's sleep, wake up, and see that you sold some products. How great is that?
Run Your Business From Anywhere
So you can reach more customers with an e-commerce website and have your online store open 24 hours a day, but there is one more amazing benefit that ties these aspects together. And it is the fact that you can run this business from anywhere! Yes, many online stores are a complimentary piece to their brick-and-mortar storefront. But it doesn't need to have a physical store location to sell online. All you need is a website and a laptop to effectively run an e-commerce website. So you can be anywhere in the world and maintain a thriving business. At MSEDP, we can help design websites that are perfect for small businesses. Get a website that works for you!
More Affordable & Quicker Start Up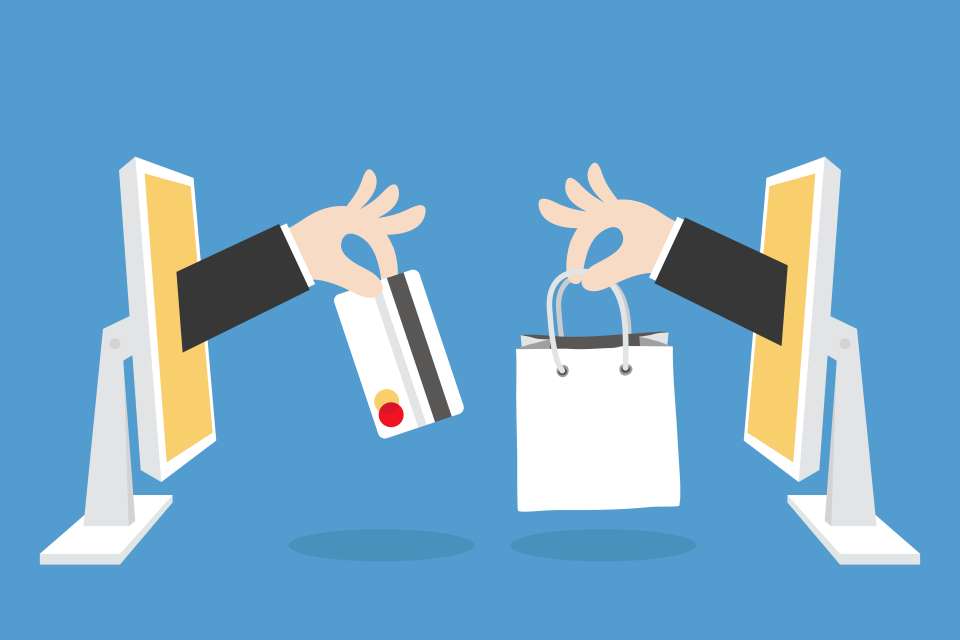 Going off the fact that you don't need an actual storefront to run an online store, then you can start up a new business for only a fraction of the cost. Especially if you partner with the right people. And not only is it more affordable, but it is also quicker. You do not have to jump through hoops to get a store location, which can take months, even years to get off the ground. When you turn to MSEDP for an e-commerce website, we can have you up and running in a few weeks!
Easier To Manage
Once your e-commerce website is up and running, many of the features for the website and its functions can be automated. This allows for easier management. What we mean is that all the steps for purchasing a product online are pre-determined. They will find what they want, add it to their cart, pay for the product at check out and have that product shipped to them. And any customization or add-ons will be managed during the process. So all you need to do in this process is have a set-up that accommodates this. There is not nearly as much hassle as when you sell only in-person. And in a way, you will be more productive and set goals in other aspects since the website is selling the products for you.
Analyze Key Data
When you have an e-commerce website, you get more information than you typically would if you only had a storefront. Not only do you get the data of what they are buying and not buying, like you would in store, but you can see what they are looking at and not buying. You can analyze the page views for a product and make a decision on how to improve it. And if something is popular, you can diversify your selection. With the right tools in your hands, you can optimize your products and pricing to increase your sales.
Upgrade to an E-Commerce Website with MSEDP
MSEDP offers professional upgrades for your website that includes the addition of e-commerce. Get the most out of your website and ensure you are making the most money selling your products. E-commerce has only gained importance with the pandemic, but if we are being frank it has been a crucial element for many businesses for a long, long time.
When you turn to MSEDP, you will also be getting the best hosting available, which is crucial to keep your e-commerce website up and running. And you have the ability to choose between our v5 content management system or WordPress. Our web designers are proficient in both and will be getting a website that looks beautiful and works great.
So please, do not hesitate to reach out and learn more about a website upgrade. The number for our office is 631-761-7600. When you call, we can provide you with a free, no-obligation consultation to go over exactly how e-commerce websites can help your business.
E-Commerce websites have been around for a while now. In a nutshell, what this does is allow customers to easily buy your products online. However, there has been a surge in the use of eCommerce websites due to the coronavirus pandemic. With many business locations shut down, consumers have flocked to the internet. So, having a website with e-commerce capabilities has made or broken businesses, since this is the safest way to shop.
But this surge is not temporary. Social distancing guidelines are expected to stay in effect for some time. How long is anyone's guess, but the summer months will definitely see this trend continue. And it is not a stretch to believe this pandemic will effect shopping tendencies through the fall and winter months. Even if the outlook is better, many people may resort to shopping online as the safe alternative. Which is why is it important to have an e-commerce shopping cart. This way you won't be losing as much business. The team at MSEDP can upgrade your website to allow for e-commerce capabilities. To learn more, please give our office a call at (631) 761-7600!
Add A Custom-Designed Shopping Cart To Your Website Today!
MSEDP can add a fully functional, custom-designed shopping cart and purchasing section to your already existing website. E-commerce websites allow you to easily add and edit product descriptions, photos, and prices to your product showroom. In the details, you can include shipping information and payment options at a checkout counter. And don't worry, there is no limit to the number of products that can be added to our e-commerce websites. So if you have a ton of products, that is okay! All of them can be uploaded. This is all due to our ability to break these products into categories. With this feature, you can organize your online store and make it easier for customers to find what they are looking for.
Once added, all products displayed will have an instant "Add to Cart" feature, which simplifies the buying process. We put this button in an easy-to-see place, so there is no confusion. Our e-commerce websites also have a "log in" feature. This one comes in handy for those repeat customers. So if you know you have clients that come to the site often, this feature will make them happy.
Let MSEDP Upgrade Your Website
MSEDP has years of experience in designing and upgrading websites. We will work closely with you to ensure that you are getting exactly what you want from the e-commerce capabilities. We understand no two sites are the same. Our web designers offer a personalized touch with each client. There are excellent advantages when you utilize an e-commerce website for your business.
So please, if you are thinking about adding a shopping cart to your website, get in touch with the pros at MSEDP today. We will gladly answer any questions you may have regarding website design. The number for our office is (631) 761-7600. When you call, we can provide you with all of the necessary details on getting started, as well as go over all of the e-commerce features with you!
Are you struggling to sell products during this coronavirus outbreak? Many small businesses have been forced to close their physical location, which has led to many problems. At the top of that list is a sharp decline in sales. It is hard to maintain a business without being able to sell a product. And if people cannot physically enter your building, then that only leaves selling online. Many of us are familiar with E-Commerce, but the idea of putting up your own online store might seem scary, difficult, daunting, and wildly expensive. But MSEDP is here to reassure you and tell you that that is not the case. We can help you do it and it won't cost you a fortune!
Installing E-Commerce for your website is one way to help sell products during this coronavirus outbreak. With many people stuck in their homes, shopping online is the safest option. So it could be greatly beneficial for your business to have this ability. If you need a website upgrade, then turn to the pros at MSEDP! We can work with you to update your website and help you start selling online! By selling online, even if it is only a fraction of what you were doing before the pandemic, then at the very least it can help you get by over the next few months. And you will be better equipped to pick up where you left off when things return to normal. Whatever "normal" entails at that point.
E-Commerce Makes It Simple & Easy To Sell!
With the help of MSEDP, you can add a fully functional, custom-designed shopping cart and purchasing section to your website. This tool is simple and easy to use and makes buying online a cinch! Our E-Commerce websites allow our clients to easily add and edit product descriptions, photos, and prices to your product showroom. You can also include shipping information and payment options at a checkout counter. There is no limit to the number of products that can be added to our E-commerce websites. So no need to worry about limiting what you can and can't put on the site to sell.
Our E-Commerce websites offer product display sections that give you the option to organize your online store. Create Product Categories and Subcategories to divide your items up according to the product type. This sort of functionality allows for easier navigation through the website. And helps potential customers find what they are looking for!
With E-Commerce, you can sell many of your products online. Selling products online has become much more important during this coronavirus outbreak. For many, it is the only means to buy. We can help upgrade your website and provide you with an E-Commerce system that helps you sell your goods. So if your website does not have the capability, perhaps it is time for an upgrade! Because even if there was not a pandemic, it is still useful to be able to sell your products online.
Long-Term Gain
The pandemic is not going to be around forever, but your website is! Upgrading your website with e-commerce capabilities isn't going to be a part of your website that is rendered useless once this outbreak subsides and life resumes as normal. In fact, you will likely continue to see improvements in your sales due to the ability to sell on your website. And then you'll wonder why you didn't upgrade your website sooner!