Get An E-Commerce Website with MSEDP!
When you add e-commerce capabilities for your website, you add many great advantages for your business. Shopping online allows customers to have instant access to all of your products. And allows for customers to save some time, shop for the best price, and all from the comfort of their home.
And all of these factors have only increased since the start of the pandemic, where online shopping became the only mode of selling for many businesses. But e-commerce and its importance was felt before the pandemic, too. So it is simply a smart and almost necessary decision to have e-commerce when you sell products. At this point you are simply limiting your business when you don't offer full e-commerce capabilities.
What To Consider With An E-Commerce Website
So what is there to consider for retailers to have an online store to sell their products? Here are some of the key benefits when you utilize an e-commerce website.
Reach More Customers
The first and most important advantage with an e-commerce website is simply the fact that you get your business and products in front of more people. By having an online store, you put your products into the palm of the customers hand. No matter where in the world they are located, they can buy what you are selling.
So, when someone needs something you sell, all they need to do is find you online, browse through your selection, and click. This allows for a much wider audience reach and more potential customers, which means hypothetically more money. One important aspect to get the most of out this reach is to have top-notch SEO services, which we here at MSEDP also provide. We go above and beyond for all our web clients to ensure they get the most out of their website.
Store Hours Without Restrictions
Not only will you have more reach with an e-commerce website, but your store is also theoretically open 24/7 since there are no restrictions from accessing your website. People can search through your website as they please and purchase at all hours of the day. So you can have a great night's sleep, wake up, and see that you sold some products. How great is that?
Run Your Business From Anywhere
So you can reach more customers with an e-commerce website and have your online store open 24 hours a day, but there is one more amazing benefit that ties these aspects together. And it is the fact that you can run this business from anywhere! Yes, many online stores are a complimentary piece to their brick-and-mortar storefront. But it doesn't need to have a physical store location to sell online. All you need is a website and a laptop to effectively run an e-commerce website. So you can be anywhere in the world and maintain a thriving business. At MSEDP, we can help design websites that are perfect for small businesses. Get a website that works for you!
More Affordable & Quicker Start Up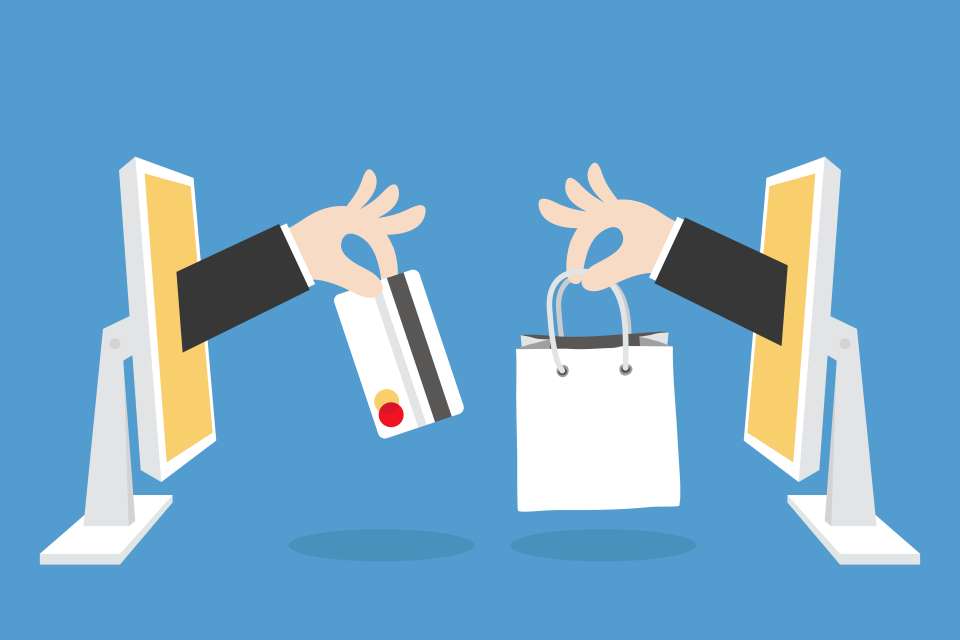 Going off the fact that you don't need an actual storefront to run an online store, then you can start up a new business for only a fraction of the cost. Especially if you partner with the right people. And not only is it more affordable, but it is also quicker. You do not have to jump through hoops to get a store location, which can take months, even years to get off the ground. When you turn to MSEDP for an e-commerce website, we can have you up and running in a few weeks!
Easier To Manage
Once your e-commerce website is up and running, many of the features for the website and its functions can be automated. This allows for easier management. What we mean is that all the steps for purchasing a product online are pre-determined. They will find what they want, add it to their cart, pay for the product at check out and have that product shipped to them. And any customization or add-ons will be managed during the process. So all you need to do in this process is have a set-up that accommodates this. There is not nearly as much hassle as when you sell only in-person. And in a way, you will be more productive and set goals in other aspects since the website is selling the products for you.
Analyze Key Data
When you have an e-commerce website, you get more information than you typically would if you only had a storefront. Not only do you get the data of what they are buying and not buying, like you would in store, but you can see what they are looking at and not buying. You can analyze the page views for a product and make a decision on how to improve it. And if something is popular, you can diversify your selection. With the right tools in your hands, you can optimize your products and pricing to increase your sales.
Upgrade to an E-Commerce Website with MSEDP
MSEDP offers professional upgrades for your website that includes the addition of e-commerce. Get the most out of your website and ensure you are making the most money selling your products. E-commerce has only gained importance with the pandemic, but if we are being frank it has been a crucial element for many businesses for a long, long time.
When you turn to MSEDP, you will also be getting the best hosting available, which is crucial to keep your e-commerce website up and running. And you have the ability to choose between our v5 content management system or WordPress. Our web designers are proficient in both and will be getting a website that looks beautiful and works great.
So please, do not hesitate to reach out and learn more about a website upgrade. The number for our office is 631-761-7600. When you call, we can provide you with a free, no-obligation consultation to go over exactly how e-commerce websites can help your business.