Now more than ever the work place is mobile. This was a trend before the pandemic and one that has only surged since. People from the same company can be working from all over the country. So, to stay productive and on top of their emails, companies need a shared access space. One they can access at any time, from any place. One great way of doing with is with Microsoft hosted exchange.
Microsoft Exchange is a popular email server and one that is preferred by many companies. You can get these features when you turn to MSEDP! With MSEDP's email hosting platform, you have the opportunity to save money by opting to go with a hybrid solution. This allows our users the chance to utilize the features of Hosted Microsoft Exchange. All on the same domain. On top of that, users can manage all of their cloud email and hosted exchange mailboxes in one single location. Which allows for a more productive environment.
When you turn to MSEDP, you have the opportunity to combine a hosted exchange with cloud email, allowing for more of a streamline with your workforce. Learn more about the benefits of cloud email. Combining hosted exchange with cloud email solves many companies' budget constraints. But even if you are only interested in hosted exchange, then you will still get all of the great features available at MSEDP. From anti-spam and anti-virus protection, to mobile access, to assisted migrations and much more.
So give MSEDP a call today by dialing 631-761-7600 to learn more about hosted exchange and the benefits of turning to us for our IT services.
Microsoft Exchange Hosting Benefits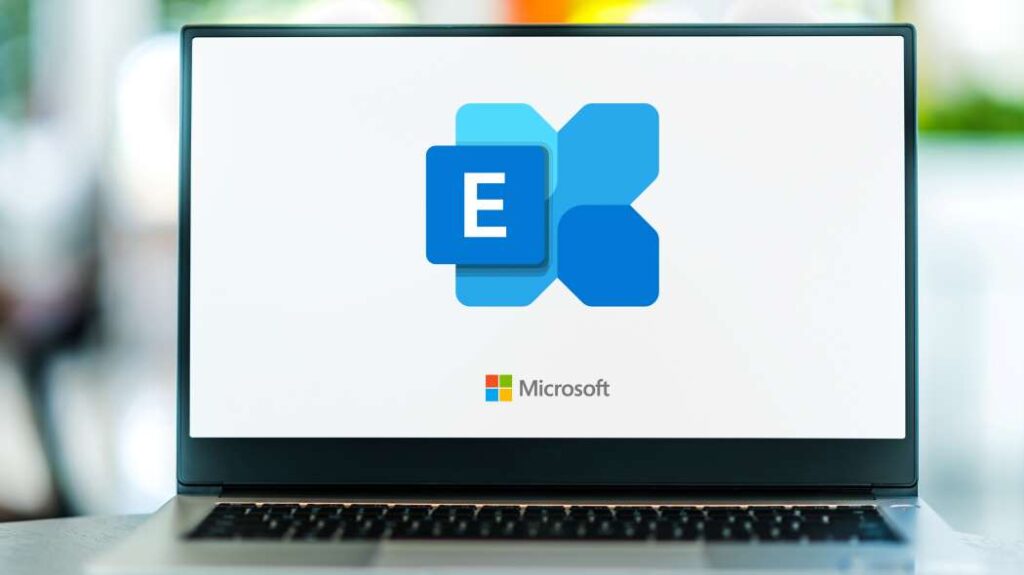 As touched upon, you get a myriad of great benefits when you use Microsoft hosted exchange for your emails. Let's take a closer look at these benefits and why this may be the right move for you and your company.
Added Security
It is always nice knowing there is an extra layer of security when it comes to hosted exchange. In general, the cloud security provisions are much better than any local ones and will protect your communications against any sort of threat. On top of that, Microsoft Exchange is compliant with all major compliance standards. And since it offers multi-layered filtering, it better prevents spam emails from even reaching your inbox. Which allows for a safer, more secure platform to do business.
Save Money
For the most part, hosting an exchange server in the cloud is a cheaper option than doing it locally. When you are on-premises, you need the infrastructure among other things like the cost of firewalls and antivirus protection. Then there is a salary of the workers and the upkeep cost.
Anyway, with a hosted exchange option, you do not have that headache. You can trust in MSEDP to effectively handle these costs and you simply have the luxury of using the platform. We are the ones operating it, so it is smooth sailing for you.
On top of that, when you have a local server, you likely would be paying more to simply keep it running. However, with a hosted exchange server, you pay for what you use. Which means you can save money by paying for as much as your budget allows. No extra costs for upkeep or security solutions. This is an efficient way to keep costs down and pay for what you need.
More Productive Workers
One of the great benefits of a hosted exchange server is how it allows employees to be more productive. All of the backend issues are handled by us, so you and your employees can simply focus on your job at hand. So no focus is paid to how to keep the servers safe and secure. Learn more about our cybersecurity measures and how we ensure all the sites we host are safe.
Easy Updates
When you opt for Microsoft hosted exchange, you will always have the latest versions available. Why? Because we stay on top of these updates, which keeps your information safe. So you do not have to stress about handling any updates on your end. Simply enjoy the experience of using the best in cloud technology and know that everything is being handled, such as cloud backup. With cloud backup, you can rest assured that if there is a breach in security, all of your data is safe and sound. Learn more about the advantages of cloud backup and why it is important.
Available 24/7 with Easy Access
Business for many is a 24/7 job, which makes it all the more important to have access to your emails at all times of the day. When you opt for hosted exchange, you will be ensuring that your email is always available to you and your employees. And that customers can always reach you via email. At MSEDP, we pride ourselves on delivering the high uptime. And you can easily access your email, contacts and calendars at any time of the day on any synchronized device. Again allowing for peak efficiency.