I am sure you have heard of the term "the cloud" before. Sometimes it can be in joking fashion, like "oh all my data is up in the cloud." When you put it that way I am reminded of the scene in Creed when Adonis takes a picture of Rocky's notes, who then asks Adonis what happens he loses the phone. And Adonis says, "it's in the cloud," which leads to a confused Rocky to ask "what cloud?" Of course, this scene is played for laughs, but cloud computing is no joke. It is a crucial aspect for many businesses and companies. And it is a safe and secure what to protect your data, especially when you turn to MSEDP. Utilizing cloud backup offers many great advantages when you find the fight host.
What is Cloud Backup?
Before we get into the advantages of cloud backup, let's take a look at what cloud back up is in the first place. In general, cloud backup is a service that web hosting companies like ourselves use to back up systems, applications, and data to a cloud-based server that is in a remote location. This server can be a private or public server. All public means in this case is that more that one company's data is located on the server. We offer affordable monthly packages for safe and secure cloud storage.
The Advantages of Cloud Backup
The advantages of safe and secure cloud backup greatly outweighs any of the present disadvantages, which we will get to below. Many organizations and companies choose to back up their data, since cloud computing offers a wide array of benefits in general. And backing up via the cloud is just a tiny sliver. Find out more about cloud computing and how it is a great way to keep your data safe. And read on for the main advantages of cloud backup.
Save Yourself Both Money & Resources
When you turn to the cloud, you save the space for hosting on your own server. So no need to purchase a server or find a spot to keep the hardware. Instead, you can save money by turning to MSEDP for professional web hosting and cloud backup. A more affordable option, too, since you are simply paying a monthly fee.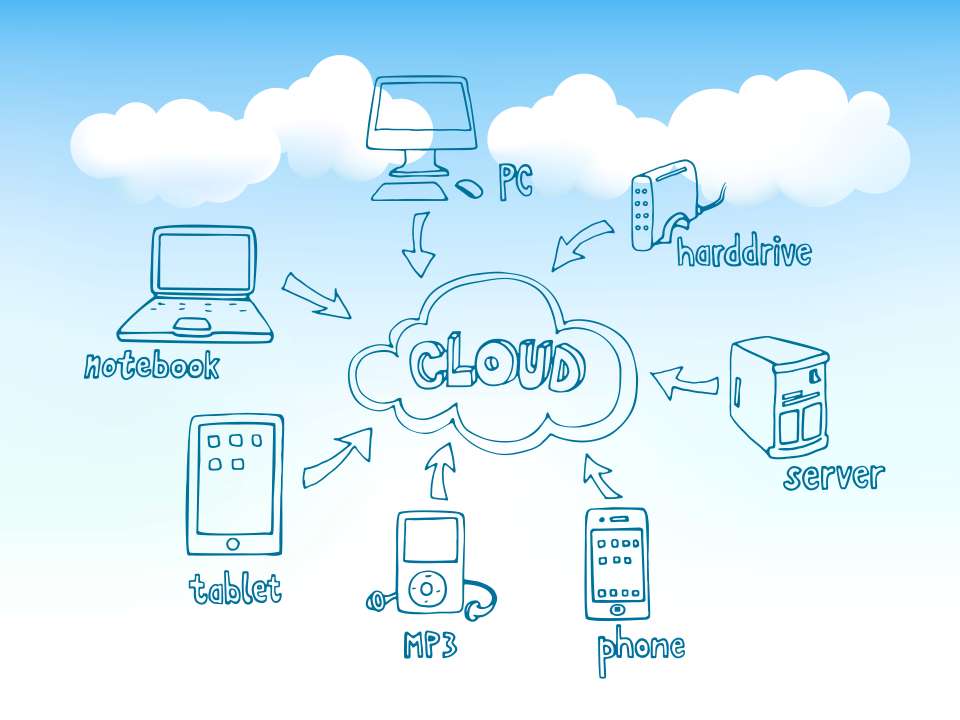 Disaster Recovery Protection
When the server is local, a disaster can destroy it. However, when the data is in the cloud, you ensure that your data is safe and that you can get back up and running in no time. Learn more about MSEDP's disaster recovery strategies and how our effective services will keep you safe in times of crisis.
Access Your Data From Anywhere!
When you choose the cloud, you can access your back-up data where ever there is an internet connection. So anytime you need to check something, you have that opportunity. If you want to restore a full backup from the cloud, that may take time. However, it is fast and easy to download a few files, which means you are simply a more productive worker.
Professional Data Security
We put our name on our cloud backup services, so you can trust that when you opt for the cloud you are getting safe and secure backup. Our IT team utilizes state-of-the-art technology and offers the best cybersecurity services for your money. It is a myth that local data support is safer at this point. It used to be the case, but with all of the updates over the years cybersecurity has made great strides to keep data safe in the cloud. Learn more about the benefits of cybersecurity services at MSEDP and the steps we take to keep our web clients safe.
Cyber Attack Protection
In case of a cyber attack on the local server, your date will be safe in the cloud. There are other steps taken to ensure the safety of the cloud and that the data is not compromised. Many of the attacks on a local system aim to delete those backups. However, since other firewalls and safety protections are in order, your data is safe in the cloud.
Cloud Backup Disadvantages
Of course, the advantages ultimately outweigh the disadvantages. However, it is important to get the full picture, because like with most things in life there is some bad with the good.
Longer Download Time From Full Backup
The most obvious disadvantage of a cloud backup versus a local backup is the time it takes to download from a full backup. There are factors, like internet bandwidth and the volume of data that may affect this time, but overall it will take a longer time to complete this process.
Tougher to Switch Cloud Providers
In general, when you want to switch cloud providers it is more difficult to make that switch. It is the migrating of the older backups to the new cloud infrastructure that takes time and effort. Depending on who you are switching to or from, there are certain tools to help with this process. At MSEDP, we can help you make the switch and have the expertise to help bring over all of your older data. It can be a time consuming process depending on the amount of data incoming, but we take pride in going above and beyond for all of our IT clients. We aim to provide the best IT services and tech support possible.
Potential For Losing Data at End of Contract
Now, this is not something that will happen at MSEDP, but it can happen elsewhere if you do not choose the right cloud backup provider. So this is a great advantage of choosing MSEDP for your cloud backup and computing needs. But look closely to those other cloud providers and look at the fine print when a contract ends. You will want to make sure you download your backup before canceling, because sometimes a cancellation leaves you left in the dust. Check to see how long the provider will keep your data upon the cancellation. When you turn to MSEDP, this is not something you will have to worry about. We do everything possible to keep you safe, but if you do decide to leave your data will be safe until you find a new home.
Contact MSEDP For Great IT Services
MSEDP is located in Deer Park, New York, but our IT services are available to more than just web clients and businesses on Long Island. We work with many businesses from around the country and offer great, affordable IT services. From cloud backup, to web hosting, to cyber security services, you can trust MSEDP with your business's website!
Learn more about the importance of cloud backup. If you have any questions about cloud backups or IT services in general, please give MSEDP a call at 631-761-7600. When you call, we can discuss the various benefits and packages of turning to MSEDP for all of you IT and tech services.