WordPress has been around since 2003 and has morphed into one of the most popular and easy-to-use platforms for web designers. It started small as a simple blogging site, but has become so much more. It is the most widely used content management system and accounts for over 20% of all new websites. And many trusted companies utilize the great benefits of WordPress for their websites, such as The New York Times, CNN, UPS and eBay.
MSEDP offers affordable website design through WordPress. So if you don't have a WordPress site, but are interested in one, please contact us today! We will gladly go over all of the WordPress options available to you. The number for our office is (631) 761-7600. When you call, we can go over all of the benefits of using WordPress and how we can make it happen for you!
WordPress is Open Source
Since WordPress is open-source software, you have access to core files and documentation. This means the community of developers and users are at your disposal. So there is a lot of information out there for you to look into. And if you have an issue, there is bound to be someone else who had a similar experience. A quick Google search for the problem will likely find a solution to the problem. You can also submit questions to the vast WordPress community and get a reliable reply back. All of this saves so much time if and when an issue happens. And since the community is so vast, issues get identified and resolved pretty quickly. So if you have a problem with an app, a simple update to whatever component (core, theme, plugin, etc) was at fault is likely ready for you.
Plugins Make It Easy To Grow Your Website
A plugin is simply an add-on to the site. This add-on can add or improve specific functions, like a calendar, e-commerce or adding registration. The possibilities seem endless! And a good majority of them are free. Of course, with every plugin comes the time and effort to get things set up properly, but again, MSEDP can help with this.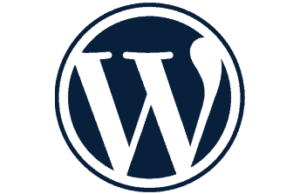 There are a few factors to consider when selecting plugins. Functionality, number of downloads, rating, and how often the plugin is updated. A good track record is important, like with any other purchase. And seeing what others say is valuable information and helps the decision-making process.
Makes Search Engine Optimization Easy!
Perhaps the biggest benefit of WordPress is the simple and easy setup for search engines. What good is a website if no one finds it? Or if the meta details get set up incorrectly? You have the ability to quickly and easily set up permalinks so that they are neat. WordPress also has great organizational features, such as categories for blog posts. And there are helpful SEO plugins, like YOAST, which helps you organize meta descriptions and titles (and is FREE). All without having a headache!
Mobile Responsive Web Design
Mobile traffic has surpassed normal desktop traffic, so it is important that your website works just as well on a phone as it does on a laptop. So, responsive web design is no longer just an option, but a must. When you opt for a WordPress website design, you get the added benefit of responsive web technology.
Seamless Social Media Integration
Having your business on social media is great, but are you getting the full benefits? With WordPress you would be. WordPress themes offer seamless integration with social media accounts. So you won't need to login to those accounts to share posts or news. There are simple and easy plugins that can set that up for you.
Built-In Blog
Everyone knows that WordPress got its start as blogging software. But blogging is still a key benefit of WordPress. Its blogging setup is still the best out there and is easy to manage. You can assign posts to different categories, attach tags to them for additional levels of organization, and add featured images, which helps when you share them through social media sites. Having a blog is the perfect way to create new content and keep your site active. Search engines do not like unused sites, so keeping it active with fresh content also improves your SEO!
Ability to Switch Designers
Not only does MSEDP build new WordPress sites, we can also host and manage preexisting WordPress sites. So if you worked with a developer in the past, but want to move on, MSEDP can expertly handle all of your web needs! This is possible due to how simple and easy-to-use WordPress is. Its universal open-source platform makes it easy for you to transition from one designer to another without fearing the unknown. MSEDP offers affordable WordPress maintenance packages to help you manage your website.