A key aspect of cybersecurity is data encryption. Most businesses have a lot of data stored in their systems. From financial information to customer details to private information, this is data that needs to be kept safe. And what makes all of this data safe is encryption. It allows users to protect their data while still keeping it accessible to legitimate users. However, data encryption is not infallible, but it is an important step in order to properly safeguard all of your information. And when you turn to MSEDP, you can rest assured that the best technology is being used at all times.
Knowing how data encryption works and what options you have is important and this post will attempt to get into that. We want you to be able to minimize your risks and protect your most valuable resources. MSEDP offers affordable and reliable cybersecurity services for all our tech clients.
For more information about the IT and cybersecurity services available from MSEDP, please do not hesitate to reach out! MSEDP is located on Long Island, New York, but can provide professional cybersecurity services to tech clients across the USA. The number for our office is 631-761-7600. When you call, we can provide you with a no-obligation consultation to go over whatever IT and tech services you require. Check out all of the IT services we offer our tech clients.
Now, let's learn a little more about data encryption and why it is important for businesses to stay on top of it.
What Is Data Encryption?
Let's start with the simple question. What is data encryption? In a nutshell, data encryption is a method of protecting data confidentially. It does so by converting the data to encoded information that can then only be decoded with a unique decryption key. This key is generated either at the time of the encryption or beforehand. You can use data encryption for data storage or transmission. And it is usually used in conjunction with authentication services to ensure that keys are only provided to and used by authorized users. We offer cloud backup that utilizes data encryption in order to keep all of your information safe.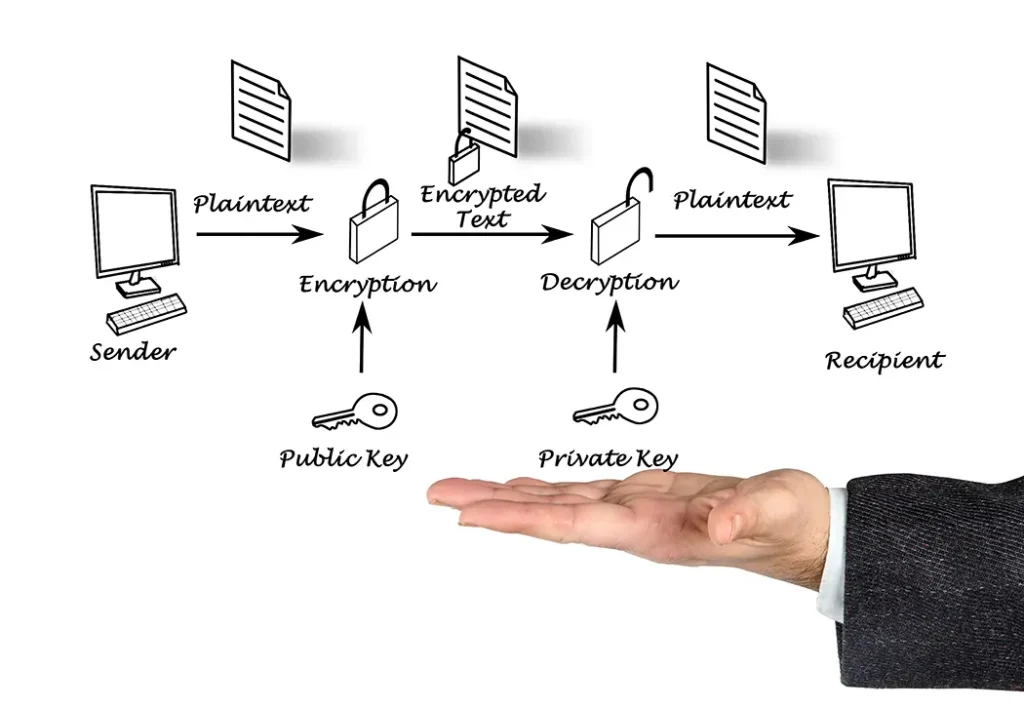 Data encryption is important for a few reasons. Of course the obvious reason is enhanced protection for your information, but data encryption also helps in the following ways:
ensures data integrity
protects its contents from undocumented modifications
use it to verify data's origin, which minimizes the risk of accessing data from untrustworthy sources
The combination of increased internet use and the value of data to hackers makes data much more accessible and desirable than in the past. So it also increases the need for better protection.
Different Types of Data Encryption
When it comes to data encryption, there are two common types: symmetric and asymmetric encryption. The type of encryption to use will depend on how the data is intended to be accessed and who has access to it.
Symmetric encryption uses a private encryption key.  This is a single, private key for encryption and decryption. This is the faster of the two methods and is best used by individuals or within a closed system. When you use a private encryption key with multiple users in an open system, it requires the transmission of the key and creates an opportunity for theft.
Then we come to asymmetric encryption, or a public encryption key. This encryption uses paired public and private keys that are mathematically linked and can only be used together. Either one can be used to encrypt the data. However, the paired key must be used in order to properly decrypt it. An asymmetric encryption is used by multiple users across open networks, like the internet. This is due to the fact that a public key can be freely shared without risking data theft.
In Transit vs At Rest Encryption
When it comes to data, it is valuable regardless of whether it is being transferred between users or sitting on a new server. And it needs to be protected at all times. But ultimately, the data protection depends on the state of the data. There is data encryption in transit and data encryption at rest. Both impact how your data is kept safe.
Data Encryption in Transit
What makes data in transit? Well, data is considered in transit when it is moving between devices. Some examples are when it is moving within private networks, moving through the internet, or moving from a laptop to a thumb drive. When it is in movement, the data is at greater risk. This is due to the need for decryption prior to transfer and the vulnerabilities of the transfer method itself. The encrypting of data during a transfer will ensure that even if the data is intercepted during the move that it is also kept private.
Data Encryption at Rest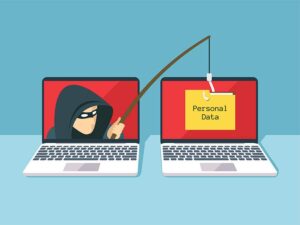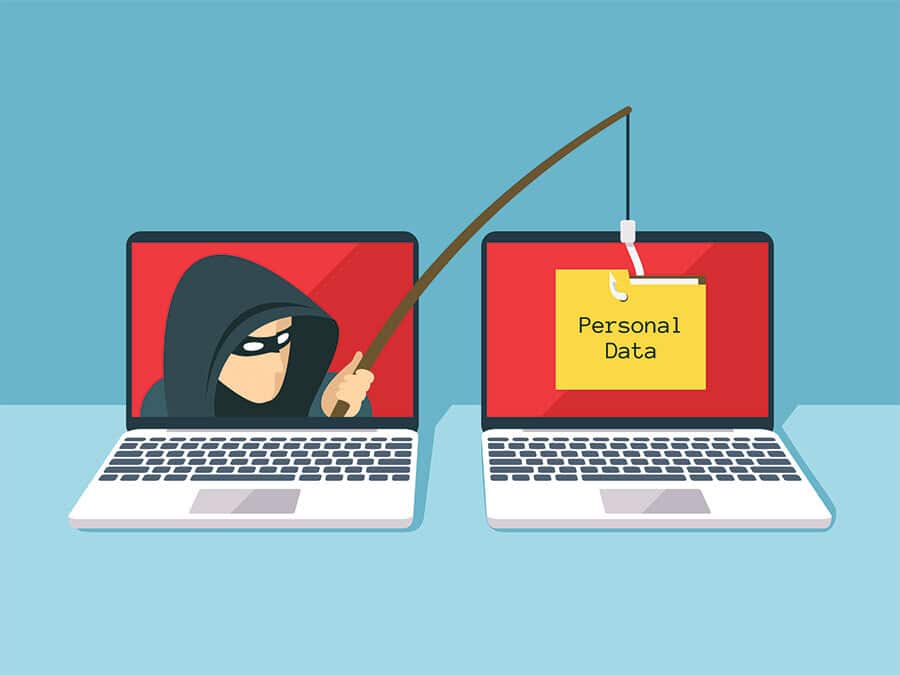 Data is at rest when it is stored on a device and is not actively being used or transferred. When data is at rest, it is, for the most part, less vulnerable than when it is in transit. This is due to the device security features that will restrict any access. But of course, it is not immune. And not for nothing, but at rest data is often more valuable, so it becomes a more appealing target for online hackers and thieves.
When you encrypt data at rest, it reduces any opportunities for data theft created by lost or stolen devices, inadvertent password sharing, or accidental permission granting access to the information. And thus increasing the chances of discovering data loss, ransomware attacks, remotely erased data, or changed credentials. And keep all of your data protected.
When you turn to MSEDP, we provide our tech clients with cloud backup services that help in times of crisis. So you can rest assured that your data is safe, despite a potential breach. And as a trusted firewall reseller, we can get you the protection you need to keep your data and information safe.
Turn To MSEDP For Reliable Cybersecurity Services
It takes a lot of work to make sure that all of your data is encrypted and that your security keys are properly managed. But this is what you get when you turn to MSEDP. Get trusted IT and tech services at a fraction of the cost of most providers. Our tech team can handle any safety aspects regarding your website and make sure you are properly protected. With our help, you can store your data securely and efficiently, while still keeping it accessible to your broader storage systems and secure from any breaches.
With MSEDP, you get safe and secure data protection and privacy services. Our IT team has years of experience handling cybersecurity services. And will expertly keep your data and information safe. Learn more about the benefits of cybersecurity and why you should turn to MSEDP.
MSEDP offers trusted and affordable SEO services for websites across the United States. Any business, but especially small businesses, need effective search engine optimization in order to break through and rank on Google. Here is a rubric on how we effectively handle the SEO for small businesses. We have the tools to get your website and business over the hump! Our SEO copywriters use these rules and guidelines in an effort to provide for the most comprehensive search engine optimization content writing possible. When you turn to MSEDP, you will have at your disposal professional content writing that gives your website a purpose. And populates it with clear and engaging content that will entice any visitor. Here are some ways we effectively write search engine optimization content for the websites we handle.
Understanding Local, National, or International SEO
When you are a local business, you want to rank for local-intent keywords. Such as "service" + "near me" or "service" + "city." This way you can attract potential customers in a certain area searching for a product or service you provide. This is called targeting an audience, and the SEO writers at MSEDP can pinpoint these areas in their writing and ensure that you are ranking in those areas.
However, not all websites work locally. Perhaps you are a small business that has a wider reach or wants to aim for a wider reach. There are ways to effectively market to those audiences too. At MSEDP, we build websites and can customize a website to cater to your specific needs and help you grow your business. So no matter how big or small your service area is, your small business website will be seen.
One effective tool to help with local SEO is managing your Google My Business account. This is a great way to make sure your business is thriving. Many people will use Google My Business to search for goods and services. We can help you set it up if that is a path you wish to cross.
Fulfilling User Intent
Another important aspect of writing SEO content for small business websites is to fulfill the user intent. When someone searches for something, they have a desired outcome for that search. So instead of trying to trick the system into ranking higher with black hat measures, our content writing aims to fulfill that user intent. Give them what they are looking for through clear and engaging writing.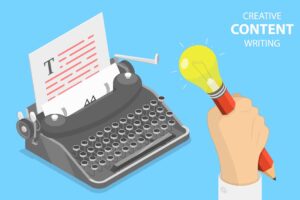 Here are some common types of user intent that we take into consideration:
Informational
This is when someone is searching for information. An example of this search is, "What is the best type of tool for paving?"
Navigational
Navigation intent is when someone is searching for a specific website.
Transactional
A transactional intent is when someone searches to buy something. For example: "affordable websites" if you are looking for someone to build an affordable website (something that MSEDP can do for you, too!)
In order to get a sense of user intent in searches, our team of SEO writers researches your competition to see what they are doing. You always want to compete, so having an idea on how they are driving traffic can clue us in to important details on how to handle your SEO campaign.
But at the end of the day, simply having high-quality, engaging content can get the job done. There is a saying in SEO that "content is king." So with our SEO content writing for small business websites, we will populate your site with relevant content.
Know The Goal of Your Website & Customers
Every website is different and has different goals. So it is on us, your SEO writers, to know the goals of your website and your customers. By doing so, we can determine which areas to focus on, where to track conversions, and how to set goals for the campaign as a whole. We are constantly in contact with our SEO clients, which helps to keep the goals aligned. And when something new comes up, we can shift gears to help promote a new aspect.
There are key performance indicators (KPIs) that we use to help measure the success of a campaign. It ultimately depends on exactly what your small business is attempting to accomplish with the SEO content we write, but here are a few common KPIs we may use to measure a campaign:
Sales
Downloads
Email signups
Contact form submissions
Phone calls
Each campaign is different. But our staff of writers will make sure we are aiming for the right goals to ensure your business and website flourishes.
Traffic & Rankings
When looking at these KPIs, terms such as "ranking" and "traffic" are not mentioned. We use a system to track the rankings of your keywords. And send monthly reports to update you on their progress. However, they are not the be all end all for your SEO campaign. Of course it is great to have a bunch of keywords ranking on that first page of a search, but if no one is clicking through or interacting with your site in a meaningful way, then that is an issue. One way to fix it is with our professional website design. We can build you a new website that shines. So when people land on your site, they are not turned away by an older looking site. Having a new looking website also tells the visitor that your company is doing well.
But back to the SEO. The overall aim of our search engine optimization content writing for small businesses is to help your business. In many cases, when you have a lot of keywords on the first and second pages, those sites perform well and people use the websites. However, that is not always the case. We want to make sure you are getting the most out of your website. Here is a quick example of a scenario. Which of these situations would you rather have?
2,500 monthly visitors and 10 people fill out a contact form?
or
500 monthly visitors and 20 people fill out a contact form?
Of course you are going to choose the one with more contact forms filled out. Because that means that someone is interested in buying what you are selling. We talk with clients often about the importance of having people use the website. The rankings and traffic are not the be all end all. You want the people who find your site to use your site. And that's what we do at MSEDP. We effectively target an audience with SEO and help you grow your business. When SEO is done well, it can help small businesses achieve real goals!
Contact MSEDP For Professional Website Writing
MSEDP has years of experience writing clear and engaging SEO content for small businesses. Get a professional to write the SEO content for your website so you do not have to! The number for our office is 631-761-7600. When you call, we can provide you with more information about not only our SEO services, but all of our web and IT services. We can be your one-stop-shop for all things websites. From designing and building a website, to helping it rank on Google, to trustworthy IT services. Get everything you need from your website with MSEDP! We are located in Deer Park, New York, but work with businesses across the United States.
MSEDP Offers Professional Managed IT Services Nationwide
Technology is something that is always updating, so having the latest in IT services becomes more crucial. As a trusted managed service provider, we proudly offer the best and latest in IT services. There are many good reasons to outsource your IT services to a professional. We will work with you to come up with a plan that fits your business goals, as well as your budget. With MSEDP, you also get the personal touch. Because we know that not every business runs in the same manner.
Let's take a closer look at the top 9 reasons why you might turn to a managed IT service provider like MSEDP. When you turn to us for your outsourced IT services, you will get professional care and attention. And reap all of the benefits of a managed service provider. We are located on Long Island, New York, but we are a managed service provider that works with businesses nationwide. So if you are interested in turning to us, please give our office a call at 631-761-7600. When you call, we can go over why we are the msp for you! With our years of experience and dedicated IT team, we can launch your business into the future with many great IT services at your disposal.
#1 Save Money
The main reason to turn to a MSP is the savings in cost you will reap. We all like saving money, right? Well, when you turn to us as your managed service provider, our IT services will help to reduce the overall operational costs, decrease the overall capital budgets, lower hosting costs, and lower the overall cost of your IT services. It can be expensive to have your own in-house IT team and may even become a financial burden. So, for a fraction of the cost to have your own IT team, you can delegate those services to MSEDP and save money. Check out all of the services you can opt for when you turn to our IT services.
#2 Predictable Subscription-Based Costs
One of the perks of a managed service plan is the fact that it is subscription based. So you pay a monthly fee for the services. One that stays the same on a monthly basis, which helps you manage finances better. Of course the price changes if you change aspects of the plan, but the consistency in the plan allows you to budget for the future.
#3 Increase Your Productivity & Focus on Your Business
As your managed service provider, you can trust us to effectively manage all of your IT services. Which means you can spend your time elsewhere managing your business. Leaving the stresses of your IT services to us and thus increasing your daily productivity. We will ensure your office network, end-user systems, and overall software are up to date, secure, and running up to speed. By offering these services, you become more productive since you do not have to spend time on your end working on these aspects. And can then spend more time focusing on your business.
#4 Get Experts on Your Side
When you choose to work with a managed service provider like MSEDP, you get access to a team of experts in their field. Each member of our IT team is eager to help solve whatever problem that comes their way. And does so with an expert knowledge in the industry. So when a problem sprouts up, you know you are getting someone with proven experience to help you manage and get through any tech situation. You are in good hands with our IT team.
#5 Better Cybersecurity
Cybersecurity is a major consideration for any business. But as your managed service provider, we will help to quell your worries and mitigate any risks. We will implement the best practice solutions and latest software to ensure that you are protected against all sorts of issues that can arise. From firewalls, to disaster recovery, to anti-virus software, our IT services will protect you from online threats. Keeping your data and business safe.
#6 Access To The Latest Technology
As a long-time MSP on Long Island, we have been around the block when it comes to IT solutions. So we know the speed with which aspects become obsolete. Which means we are on top of any changes that come to the technology and industry as a whole. When you run the business, following the trends for new technology may not be at the front of your mind. But that is why you turn to a managed service provider you can trust! We have the wherewithal to handle the most complex updates and changes, so you don't have to. Keeping you up to date on all the matters that relay to your website and business.
#7 Managed Service Provider Can Act as a Supplement
When you turn to MSEDP as your managed service provider, you do not need to get rid of your internal staff. Instead, we can ably act as a supplement to your staff and provide additional resources that can help you run your business. We can take on certain issues and alleviate your staff on some duties, so they can focus elsewhere and work on their normal, day-to-day activities. But we will always be one call away to help should the situation call for it.
#8 MSPs Promote Scalability
If you need to downsize or increase resources, a managed service provider can help. We will ensure that your technology is standardized in a way to allow for scale in either direction. Helping you continue to run the business the way you need it to. Our IT team can evolve and grow with you and help you expand. So you won't need to worry about "if" you can grow, but "how" can you grow.
#9 Customizable Plans
When you turn to MSEDP as your managed service provider, you have the opportunity to customize your plan. We make it simple and easy for you to get the most out of our IT service team. Pay for exactly what you need. And we will work closely with you on a daily basis. Always there for your when you need it. Check out our managed services and what we offer.
MSEDP Is A Trusted Managed Service Provider
MSEDP is headquartered on Long Island, New York, but we offer our managed IT services for clients across the United States. That is the beauty of technology. We can help you run your business from anywhere! Technology is improving on a constant basis, so staying on top of it will allow you to effectively run your business. And our managed services will make sure you are functioning at the highest level possible.
If you read through these reasons and think you want a MSP, then please contact us today. We will happily answer any questions or concerns you may have regarding our managed service plans and all that comes with it. Take advantage of the #1 managed service provider on Long Island!
MSEDP Offers Dependable IT Services
When it comes to your business, IT services play an out-sized role whether you like it or not. Everything regarding IT is crucial for the daily success of any company. So you are going to have to be willing to rely on tech in one way or another if you want your business to succeed. Some businesses have their own in-house tech team to help with the operations. But that is not always possible, which is when you turn to someone like MSEDP! A leader in computer tech support for decades.
We offer professional IT services that will help run your website and your business in full. From managed services, to security services, to cloud solutions, our IT team will lead the way! There are all sorts of IT services out there for you to choose from, but nobody treats their customers with the personal care and attention like MSEDP. Not only do we offer a wide variety of IT services for our customers, we are able to make these services affordable to fit your budget.
For more information about our IT and web services, please fill out a contact form. We will happily answer any questions or concerns you may have regarding the world of IT and how we can help your business. Our office is located on Long Island, and many in New York turn to us for our IT services. However, we also have a nationwide reach that spans companies and businesses throughout the United States! So please, give us a call today by dialing 631-761-7600. When you call, you can speak to someone on our team who will listen to your questions and come up with a solution that works.
Common IT Services
Let's take a look at some of the more common IT services people require and that MSEDP offers their web clients. We are a proud IT managed service provider for clients in Deer Park, New York, across Long Island, and even across the United States. Many businesses turn to us for the best IT services for their money. Check out some of the reasons why MSEDP is the right choice as your MSP.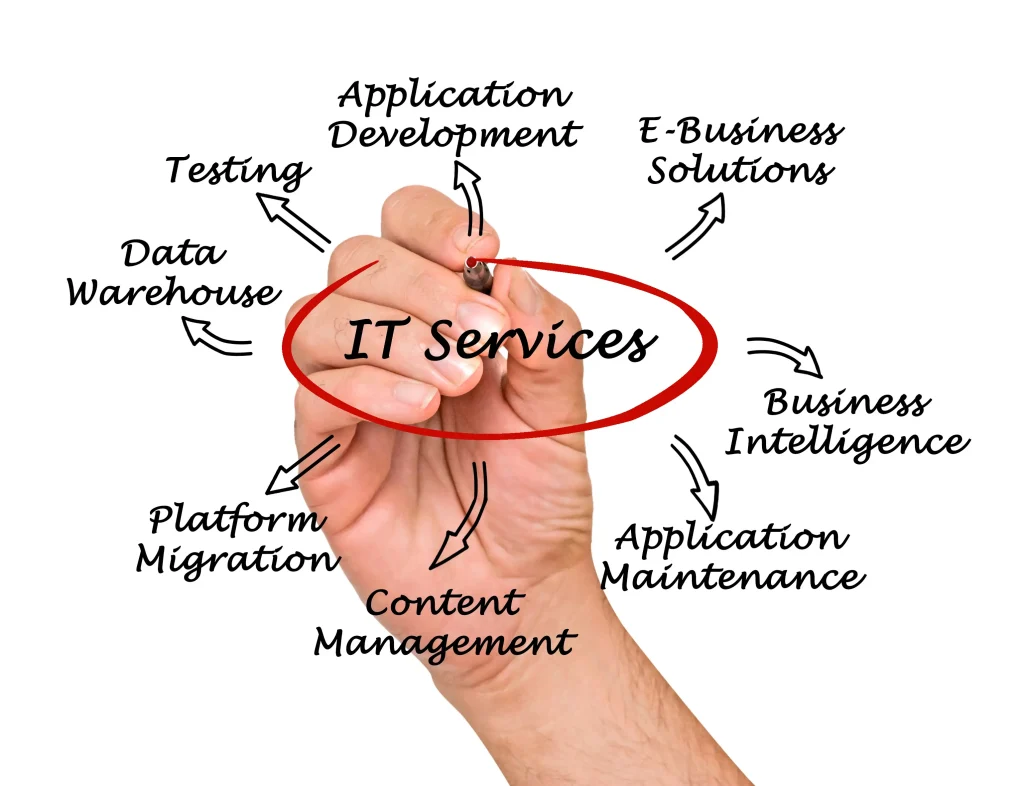 Managed IT Services
Managed IT services is an all-encompassing type of service. We are a Long Island MSP (managed service provider) that deal with single or multiple IT service needs for our clients. In general, some managed IT services include handling a remote server, desktop or device, as well as remote cybersecurity. Check out our full range of managed services. You will find what you need with MSEDP!
Cloud Services
The cloud computing services at MSEDP uses the power of the internet to offer businesses greater data capacity or additional applications. All done without major capital investment in hardware, software, floor space or IT personnel. So your business can get greater file storage, faster data processing, safer backup, trustworthy email control, and access to more software with less initial expense using today's cloud services. Learn more about our cloud computing services.
Cloud Backup
Cloud backup falls under the larger umbrella of our cloud services. Effective cloud backup allows users and companies to store their important information on an external cloud server, which circumvents hardware failure and other potential in-house risks and malware. Making it safer to store your data with less of a risk of corruption from malware or viruses or natural disasters.
Office 365 & Email
When you turn to MSEDP, you have the ability to employ our IT team to utilize Office 365 for your workplace. Office 365 operates as Microsoft's all-inclusive software package and features notable programs like Word and Excel. It is a great option for businesses that need diverse software for document organization reasons. Office 365 can also operate as a cloud server and updated email management platform. It is the perfect option for a company relying on emails for communication with a need for organization. Get Office 365 with MSEDP!
Cybersecurity Services
Cybersecurity services is a broad category that encompasses a lot, but it is still very important. When it comes to our IT services, it protects networks and data from malicious attacks by employing some common methods. From network monitoring, to firewalls, to anti-virus protection, our security services have you covered! Keep your information and business safe with our help. We use the latest in data protection in order to maximize our efficiency.
24/7 System Monitoring
We use cutting-edge software and get immediately alerted when systems are acting up or are down, even if its 2am! This type of monitoring service allows us to be proactive with any incoming problems rather then reactive, which may lead to more issues and damage. All to make sure that your systems are running optimally during business hours. And in general, our monitoring services will keep an eye on your servers, the net traffic, communication, security, and really anything else with your computer. Our monitoring services can also help with updating software and anti-virus protection, which keeps you safe from malware and system crashes.
Data Backup and Restoration
Data backup involves the preservation of information in case of an arising problem, like a natural disaster, a malicious intrusion, or hardware failure. In the tech world, this is typically called "backup disaster recovery", or a "BDR strategy." Having some sort of backup is crucial in order to prevent any lost data or information and having effective backup also leads to less downtime. Losing your data and information can be catastrophic to your business. So by having a BDR strategy, you are safeguarding against those issues.
Firewall Services
When it comes to a cybersecurity plan, having a firewall in place is one of the first measures taken. Having an effective firewall leads to a variety of important benefits, including monitoring traffic, preventing virus and malware attacks, stopping spyware and neutralizing hackers. MSEDP is a trusted firewall reseller and will come up with a custom solution for your website.
Anti-Virus Protection
Anti-virus protection is very important in keeping your site uncompromised. When you turn to MSEDP and their professional-grade IT services, you get anti-virus protection that protects you from malware and viruses, stops spam and malicious ads, impedes hackers, and offers virus vulnerability scans and assessments. Malware and viruses are constantly changing. But with our anti-virus protection, you will be safe and secure.
Remote Support
The global pandemic sped up what was already a crucial aspect in the world of IT services and that is remote tech support. We have long been able to provide our IT clients with the best in remote tech support, which means we can offer our services from a different location. And control any device from the comforts of our office to assist you with troubleshooting issues. We utilize remote tech support to help with software repair, upgrades or updates, or simply for general IT help. We are experts in the world of IT support and as a Long Island MSP, we can work with you to keep your business running smoothly.
Unlimited Help Desk Support
As well as offering remote tech support, we also provide our clients with unlimited help desk support with any of our managed service packages. Outlook not opening? Is your internet slow? The computer screen upside down? Or did you forgot your password? Call us as many times as you need and we will help you with your problem and come up with a solution. Our diligent IT help desk is well-versed and can help troubleshoot any problem you are having with your computer system.
Communication Management & Unification
Many who require a MSP do so because they need help handling their communication platforms. With our managed IT services, we can help you effectively handle all areas of communication, including messaging, chat, email, voice, video calls, and emails. We can also set guidelines for sending and receiving emails. By unifying your communications, you will become a more productive business.
Predictable IT Services Budget with MSEDP
When you turn to MSEDP for IT services, you get a predictable budget. That is because our all-inclusive flat-rate managed IT services gives you back control of your expenses. You can pick the package that best suits your needs. And since we can also supply hardware and software when you need it, you can rest assured that you're getting the lowest costs for all of your IT needs. Saving money to help run your business and stay productive.
Well, we are into February of 2022. With the new year brings new hope and possibilities. But sometimes you need to change it up in order to achieve the goals you want. Have you considered upgrading your website for the new year? The staff at MSEDP has years of experience building and hosting websites. From building new websites from scratch with our v5 content management system to updating your older website with a WordPress design. We have the necessary experience to improve your website.
Running a business, and subsequently a website, puts a lot on someone's plate and that is how the website may fall to the wayside. And before you know it, it has been years since you really updated your website. There are common signs that may indicate you needing a new update, too. Some signs are measurable in numbers and others you can simply know by looking at various factors.
But where do you turn to if you think you may need a website upgrade? MSEDP can help you update your website to fit your goals. We will work with you in order to make sure your new website is exactly what you want. Our web design professionals with have conversations with you to get to know you and understand what you want out of your website.
For more information about our website services, please reach out to us today. Check out all of our web services. We are located in Deer Park on Long Island, New York and we are not unfamiliar with walk-ins. But you can also just give our office a call by dialing 631-761-7600. When you call, we can provide you with a no-obligation consultation to go over all of your website needs.
Measurable Indicators For Needing a Website Update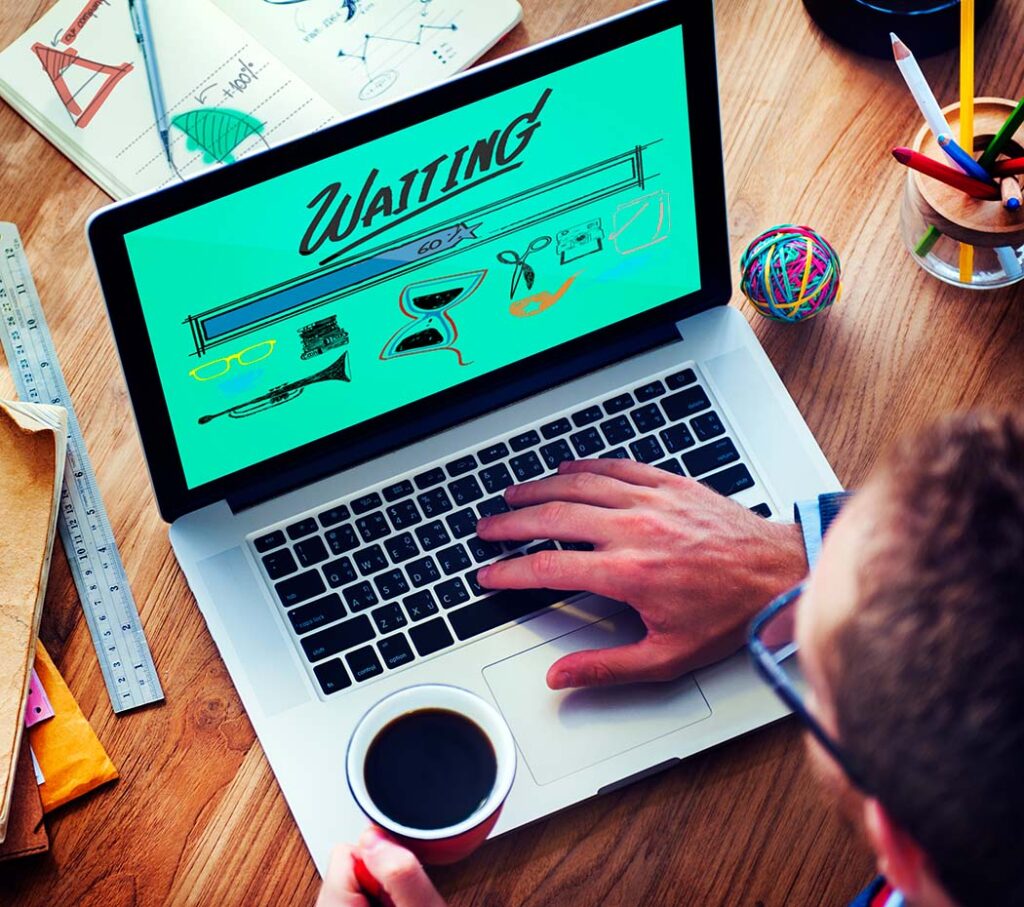 There are some common indicators to evaluate the performance of a website. And these indicators can point to whether or not an update is needed. These are simply common issues you may be experiencing. Ones that you can check with your Google Analytics or Search Console account. Let's take a look at some of these indicators that will help decide whether or not you need to update your website.
Slow Page Loading Speed
If the pages on your website take too long to load, then those users will likely go look for what they need on another website. People do not have the patience to slowly wait for the page to load when there are other options out there to look into. If you measure your loading speed and it is slow, then improving on it with a new website can go a long way. You can check your website speed yourself using a tool from Google.
High Bounce Rate
The bounce rate is the percentage of users who see a single page of your website and then opt to close out the tab. When you have a high bounce rate, it typically means you need a makeover because people are not happy with what they see. If their initial response is "nope," then there may be an issue with the design and layout. We can streamline your website to make it more efficient and easy to navigate.
Time on Your Website
The total amount of time users spend on your website is a good indicator of the quality of your web design. For the most part, if people are spending more time on your website then they like what they see. They are engaged with your website. Good web content writing helps to improve this factor too. MSEDP offers professional SEO content writing to help boost your rankings.
Leads and Conversions
A lead is a potential customer and the conversion is the number that represents how many leads completed their desired action. If you noticed a drop in either leads or conversions, then that may be a sign that people are not finding what they want on your website. The reason can be old content or the fact that your website is difficult to navigate. But either way, updating your website with a more clear angle on web design can yield dividends.
Immeasurable Indicators For Needing a New Website
So we went over some aspects that you can clearly measure when deciding whether or not you need a new website. Well, now let's take a look at some indicators that are not measurable in numbers or analytics. Instead, these are aspects you can read and understand whether they are true or not.
Website is Old
On the whole, we recommend updating your website every few years. Technology grows so fast and you have to keep up with the competition. By not updating your website periodically, you run the risk of having the oldest looking website for those in your field. If your competitors stay on top of this and you don't, then you might be losing potential customers and web visitors who prefer a nicer, newer looking website. If a potential customer lands on an older looking website it sends a bad message. Plain and simple. They may think you are struggling or, even worse, out of business. And when your website is modern it tells the audience at the very least that you are doing okay since you are keeping your website pristine.
Not Mobile Responsive
Having a website that is mobile responsive is so important now. Most web users are searching on a mobile device. So if you do not have a mobile friendly website, then you are alienating a large portion of your audience who will hop off your site when it is a struggle to use on their cell phone. Not ideal!
Dead Links Present
If your website has dead links, then you are discouraging users from interacting with your site. A dead link is a link that brings the user to a page that does not exist. When this happens, the user is most likely going to leave and head elsewhere for what they need.
Not Secure
If your website still has HTTP at the front, then it is not a secure website. All respectable websites are secure and you know that by the HTTPS at the front of the website. By being secure, you are sending the message to your audience that you care about their safety on the internet. Many users do not trust websites that are not secure. So an HTTP in the URL is a major red flag for many.
It Is Difficult To Make Changes To Your Website
Lastly, we come to whether or not it is difficult to make changes to your own website. If this is the case, then it is time for a change. Maybe your site was custom built by someone and it doesn't work great anymore. Or your WordPress site is clunky and using apps that are out of date. No worries. At MSEDP, we will export all your data and build a brand new website that makes it much easier to make changes on. And give you a step-by-step tutorial on how to navigate the back-end.
Benefits of a Website Update
The benefits of properly updating your website are numerous. From the improved code, to search engine optimization, to the overall new look of the website, these benefits will help you and your business. Regularly updated content is also a great way to bring your website to the top of the rankings. And the overall layout and design of your website is important. A modern website shows your audience that you are up with the times and using the latest technologies to keep your website safe. Earning the trust of anyone who comes to your website.
We recommend updating your website every two to three years. When you update your website, you are ensuring that the newest technologies are incorporated, which can bring in more business for your website by keeping older customers, while still attracting new ones.
So please, do not hesitate to reach out today to learn more about our website services and how we can help you enter a new realm with your website.
As a certified reseller of Microsoft Office 365, we help many of our clients get the most from using this product. It offers an array of great benefits that makes running your business simple and easy. MSEDP are experts when it comes to the utilization of Microsoft Office 365 and many of our clients successfully integrate this product to help run their business. Let's take a closer look at some of the most prominent benefits of using Microsoft Office 365 and see if it is the right choice to help you and your business.
Flexible Licensing Options
As a licensed reseller, you can purchase Office 365 or Microsoft 365 licenses from Rackspace. Or you can bring your own from your existing Microsoft Enterprise Agreement. Our Office 365 experts can then help you pick the right plan for your business. There is a lot to choose from, but you can trust MSEDP's staff to help you select the best licensing option for your situation.
Get Advanced Security Measures
When you opt for Microsoft Office 365, you can stay safe with ransomware detection and recovery found in OneDrive and two-step identity verification in your Personal Vault. This offers extra protection against scams, viruses and malware with data encryption. The Personal Vault in One Drive is protected by identity verification, which means it can be protected with your fingerprint, face, SMS code or whatever method you feel comfortable with. So you can safely store your most important and sensitive files in Office 365 and keep it in the cloud. Giving you access at all times. Anywhere you are. And due to the ability of using Office 365 on many different devices, you have the ability to access the Personal Vault from your OneDrive in a web browser, on your mobile app, or on your PC. Whichever is easily accessible to you.
With this advanced security, you can protect digital copies of your passport, insurance documents, driver's license, and other documents you deem important and place in your Personal Vault. As mentioned, these files will be protected by your identity verification. You can also take pictures, shoot videos and scan documents directly into the Personal Vault. Adding an extra layer of security to the process.
Personal Vault only adds to OneDrive's already great security by beefing up aspects such as file encryption, monitoring for suspicious activity, ransomware detection and recovery, and scanning for viruses. For your protection, the Personal Vault automatically re-locks on your PC, device or online connection after a short amount of inactivity. And any open files with also lock and need to be authenticated again to properly access. All these steps are in place to ensure that your data and information is safe.
And when you turn to MSEDP, our experts will make sure that your Microsoft Office 365 is always up to date. With an Office 365 subscription, you get the latest apps for both the desktop and mobile versions. And they will be updated periodically, offering users the utmost in protection.
All Of The Tools You Need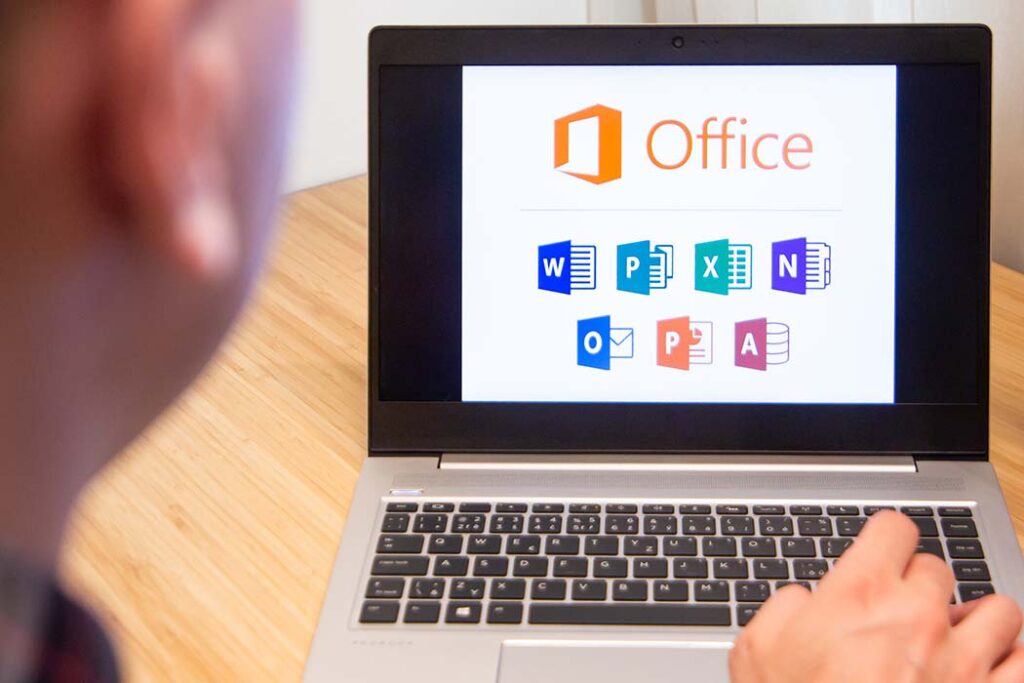 With Microsoft Office 365, you can be more creative and achieve what matters. It gives you all the tools you need for success. Some of the most popular applications you can get are Outlook, OneDrive, Word, Excel, PowerPoint, OneNote, SharePoint, and Microsoft Teams. Each and every one of these tools can help you effectively run your business. And since we are experts when it comes to Microsoft Office 365, we can help you set up and properly run all of these applications.
With our help, get all of the tools you need to manage and run your business. Get premium versions of some of the best apps, including Word, Excel and PowerPoint. Use their smart assistance features to get advanced design, writing, and speaking suggestions while you work. And get access to templates, extra photos, icons, and fonts in each app. You even have the ability to work offline with some of these versions. Stay on top of everything with Microsoft Office 365!
Easy Migration Assistance
If you are migrating your business, or aspects of your business, it can be a scary situation. There are a lot of moving parts that have vital information about your business. But when you turn to MSEDP, our experts can help you with the migration to Microsoft Office 365 and make sure everything is in order. We will help you plan and execute your migration to the correct Office 365 solution. Get professional migration assistance with MSEDP and do not let something this important be left to an amateur!
It's On All Your Devices
We all have a lot of devices these days, but with Microsoft Office 365 you do not have to worry about which ones to use. Whether it is on your desktop, on your tablet, or on your phone Office 365 is available for use. So you can stay as productive as possible wherever you are. All you need to do is sign into Microsoft Office 365 on your given device and be connected to the internet. That's it! And then you can get to work. Microsoft Office 365 is available on these popular devices: windows devices, Mac, iPad®, iPhone®, and Android™
Access to Office 365 Experts
When you turn to MSEDP, you get access to experts regarding Microsoft Office 365. Not only are we experts when it comes to Office 365, you get help from hundreds of Microsoft Certified Professionals. Which includes over 150 MCSA certified staff in Office 365. MSEDP is here to help you get the most out of your investment and use these programs to their fullest potential!
And with MSEDP, get 24x7 access to award-winning support with unlimited support requests. With Office 365, there are no per-incident charges. So it is simple and easy for us to help with any of your needs. We are experts with it comes to the use of Microsoft Office 365 and want to help you use it.
Keep Track of Money with Excel
When you turn to Microsoft Office 365, you can seamlessly connect your financial accounts to Excel which allows you to manage all of your finances in one place. By having it all in one simple place, you can more easily understand how you are spending your money, see your transactions, and better analyze trends. Spending trends such as subscription price increases, bank fees, and general monthly spending. Even create custom charts to better visualize your finances. Stay on top of your money making decisions and achieve your financial goals easier with this better understanding.
Contact MSEDP Today
When you choose Microsoft Office 365, you get a complete office. Everything you need is in one spot. Making it simple and convenient for you to handle all aspects of your business. Get as little or as much from Office 365 depending on what you need. Learn more about all of our IT services and how MSEDP can be a big help to any growing business.
When you sign up for an email marketing campaign, it is a way to grow your target audience and build a reliable base. It is also a way to improve your traffic and sales numbers. There are many great benefits when you utilize an email marketing campaign and email marketing in general is very important to growing a business. One of the ways to effectively utilize an email marketing campaign is by turning to trigger emails.
A trigger email is an email that is automatically sent out based on the behavior of the user. Some common forms of trigger emails are welcome emails, thank you emails, order confirmation emails, and email receipts. A trigger email is a great way to build a target audience and often outperform traditional emails or cold emails. Open rates for trigger emails can reach as high as 50%. And the click-through-rate is typically double that of a traditional email. So for the best conversation rates for emails, utilize trigger emails when you can.
One reason trigger emails are so effective is because they are aware of a previous interaction with your website. So there is context to receiving the email and it is not catching them cold or unaware. And oftentimes, especially when a transaction has taken place, the user is looking for this sort of email. And when you convert emails, you have the ability to generate more profits. However, trigger emails are traditionally underutilized in the world of email marketing. And setting them up does not have to be an expensive undertaking. Learn more about the email solutions at MSEDP and see what aligns best with your sales targets.
Common Examples of Trigger Emails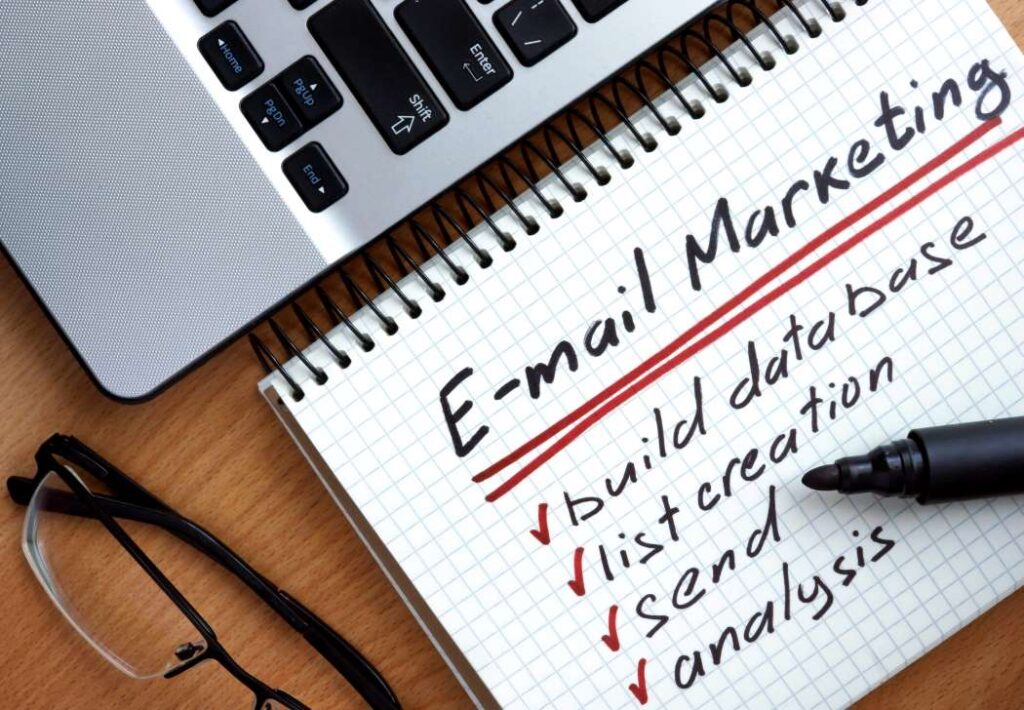 As mentioned, there are some common types of trigger emails. From transactional emails, to welcome emails and thank you emails, trigger emails are a great way to build a relationship with your client base without seeming intrusive or like spam. Here are some examples of trigger emails you can send.
Activation, Registration or Log In
This sort of campaign can be used in a few ways. If you sell a product that needs to be activated or registered, you can send the buyer an email if you realize that has not happened yet. This is just a little nudge to push them to action. Or maybe they have not activated it because they are having troubles doing so, which means in the email you can include a tutorial or instructions. By reaching out in this manner you are showing a courtesy to a buyer and it can strengthen the relationship.
Or perhaps they need a login and haven't signed in yet. Sending them an email with that information can act as a friendly reminder to get on top of creating an account.
Ask For a Review
When some time passes, you can send an email asking for a review or some feedback on the product. This again is a way to build a relationship with the customer and shows that you care about the outcome of their purchase. A little love goes a long way in terms of customer approval. Many people just want to know you care and they may be more inclined to buy again if you treat them with respect. And if you have the time to reply back and answer their response, that is an added bonus.
The Win-Back
This is when an existing customer is approaching the end of a yearly subscription and perhaps hasn't been using the product or item recently. So you may need to win them back in order to keep their subscription. You can try by crafting a nicely worded email informing them that they are nearing the end of their subscription or contract. But in that email you can include new products and anticipated products or items. This can act as a hook to get them back on your side.
Rewarding Them With a Surprise
Lastly we come to the most effective tactic, but one you can't employ too frequently. But ultimately the goal of any business is to build customer loyalty. This is the key to success. And you can find ways to reward your loyal customers by giving them something for free every now and then. It is a nice token of appreciation for their business and a great way to keep your customer base loyal. Even just a small thank you and a small gift works great. Whether it is a small gift card, a percentage off their next order, or free shipping, people LOVE free. And when you show appreciation to your customers, they can show you appreciation back.
Contact MSEDP Today
Learn more about digital marketing at MSEDP and how we can help build your business. We have years of experience helping web clients from around the United States gain traction using email marketing. We offer professional strategies for email marketing campaigns. To speak to someone from our office, please call 631-761-7600 today. When you call, we can provide you with more information about details regarding our web services.
When it comes to backing up your data, you can do it one of two ways. Either with a local backup or with a cloud backup. Or you can use a combination of the two, which is fairly common. Safely backing up your data and information allows for a peace of mind, knowing that no matter what your information will be safe. It is 2021, so cloud computing is the norm and offers many wonderful benefits. However, some still feel a kinship to local backups. But with a local backup only, you are putting more of your information at risk.
At MSEDP, we offer both local backup and cloud backup for your data. We recommend cloud backup, since its advantages outweigh those of a local backup, but ultimately it is your decision. And we want you to be comfortable. So we can discuss how to best backup your information and what means works best for your situation.
But in the meantime, let's take a look at some information regarding local backup and cloud backup and some of the differences between the two. If you have any questions about backing up your computer, then please reach out to today. There are good reasons to backup your data, so be sure you are opting for the best route. The number for our office is 631-848-6373. When you call, we can discuss with you the benefits of properly backing up your computing data, as well as go over all of the web and IT services we offer.
Cloud Backup Advantages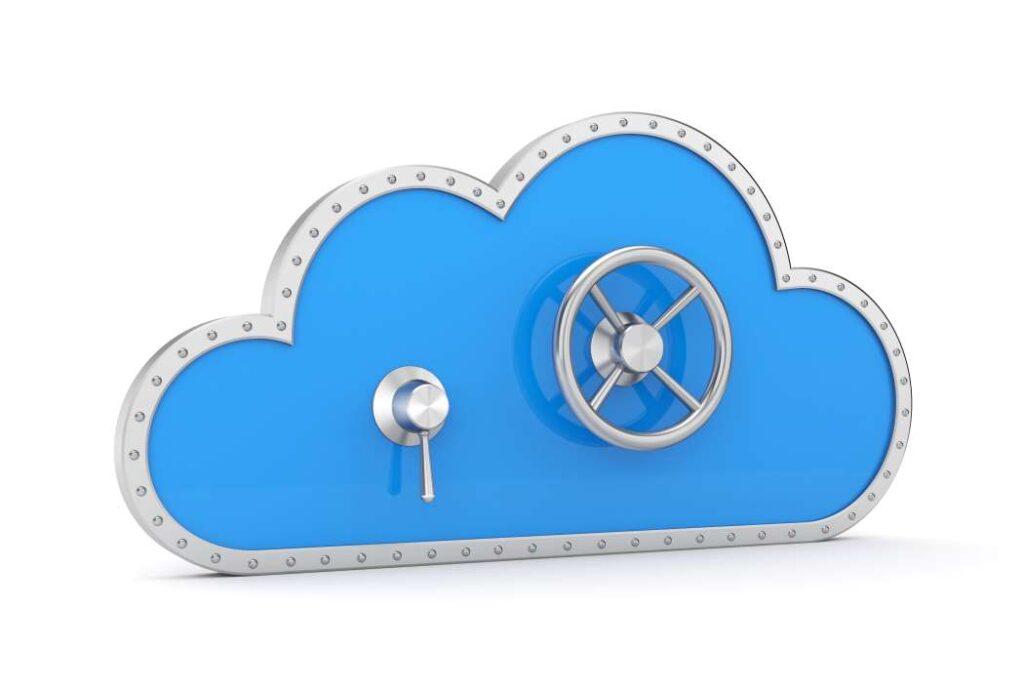 Cloud backup is a service that web hosting companies, like MSEDP, use to back up systems, applications, and data to a cloud-based server located remotely. In general, this server can be either a private or public server. A public server simply means that more that one company's data is located on the server. Not that it is open to the public. These public cloud servers are safe and secure to store data. At MSEDP, we offer affordable monthly packages for cloud storage. Learn more about the cloud services we offer and how they may help you run your business.
There are many great advantages of utilizing cloud backup. Potentially the number one advantage is the fact you can save both money and resources by turning to the cloud. You save space by not hosting on your own server, so there is no need to purchase a server, find a spot to keep the hardware, or spend more money on upgrading equipment. And despite not having a local server, you can still access your information from anywhere. As long as there is an internet connection. Which is a great advantage, too. Learn more about the many advantages of utilizing cloud backup systems. When you turn to MSEDP, you have the option of getting affordable and reliable hosting on our cloud systems.
Local Backup Advantages & Disadvantages
The use of a local backup offers both advantages and disadvantages. Let's take a quick look at some of these aspects.
Advantages
First let's start with the advantages of a local backup. Since a local backup is not dependent on an internet connection, it is much faster to recover large volumes of data from it compared to a cloud backup, which may be slower.
On top of that, you know exactly where your data is and you have more direct control over who accesses it. When you use a cloud provider, that data can be backed up in different locations and even states.
Disadvantages
The biggest disadvantage of a local backup is when a natural disaster strikes. When local backups are close to the data source, like on a local system or data center, then you are putting all of the information at risk. When disaster strikes, it can potentially wipe out all of the information since all of it is nearby and in one spot. So having the data off-site prevents this from happening.
And when you use a local backup, you are more susceptible to cyber attacks. Most modern hackers use ransomware and malware that infiltrates your system and the first spot they go after is a potential local backup in order to delete it. Why? This prevents you from restoring your system, since your information is gone, and thus increases your chances of paying the potential ransomware. When you utilize the cloud, it is much tougher to get to via a cyber attack.
Lastly, when you want to upgrade a local backup system it is more complicated and difficult. You will need to invest in more hardware, software, and likely space in order to support a larger volume of backup. By using a cloud backup, this is a non-issue.
Using A Hybrid Model
Now that we've went over some of the aspects of cloud and local backup, it is important to remember there are certain situations that may dictate one over the other. Or both! Oftentimes implementing a hybrid strategy is a great way to prevent major data loss. This is when you store backups both locally and in the cloud.
Our IT team takes great care and satisfaction in keeping all of your data safe, but even the most secure of measures may not be enough sometimes. Which is why it is important to have all bases covered. When you get hacked, it is likely that the local backup gets hit first. But if you have a secure cloud backup, then it can restore your systems to normal. Or if your local backup systems fail, then you can turn to the cloud to properly restore.
And as previously mentioned, if a natural disaster strikes, any on-site local server may be compromised. But having a cloud backup ensures that all measures are in place.
Get An Affordable Upgrade To a Mobile Responsive Website
Once upon a time, having a mobile responsive website was forward thinking. But with each passing year, it goes from a luxury to a necessity. To the point where you are doing harm to the performance of your website by not having it be mobile responsive. From smartphones, to tablets, to even TVs and smartwatches, people surf the internet using many different devices. So it is important that your website looks great on any device. Because a satisfying user experience goes a long way. And an unsatisfied experience, well, is unsatisying.
At MSEDP, we offer professional web design to upgrade your old website into one that is mobile friendly and responsive to different devices. Since a majority of the traffic comes from mobile devices, it is important your website looks and plays the part. Learn more about the importance of web design as a whole. When you turn to MSEDP for your web design, you will get a no-obligation consultation to go over what sort of website you want. We have a portfolio of completed websites and potential templates to view to help you decide.
What Is a Responsive Design For a Website?
When it comes to a responsive design for a website, it means that a single website can adjust to any screen size. In the past, it wasn't uncommon to see a business have two websites. One full desktop version and a less complete mobile version. But that is a clunky out and outdated way of handling your business' web presence. And let's be honest, maintaining two websites is a hassle and leads to more trouble than its worth. Simply having a fully responsive website from the get-go is the way to go.
A responsive website is designed to adjust to whatever screen it is viewed on. The layouts will change to match the screen size and adapt to every given situation. So no matter if it is a mobile phone, a tablet, or a desktop, you are seeing the same website and it is user friendly. A non-responsive website leads to hidden content, sloppy scrolling, and pinching. Making it difficult to simply navigate your website. And if this is the case, it is not long until the user abandons the search and moves on.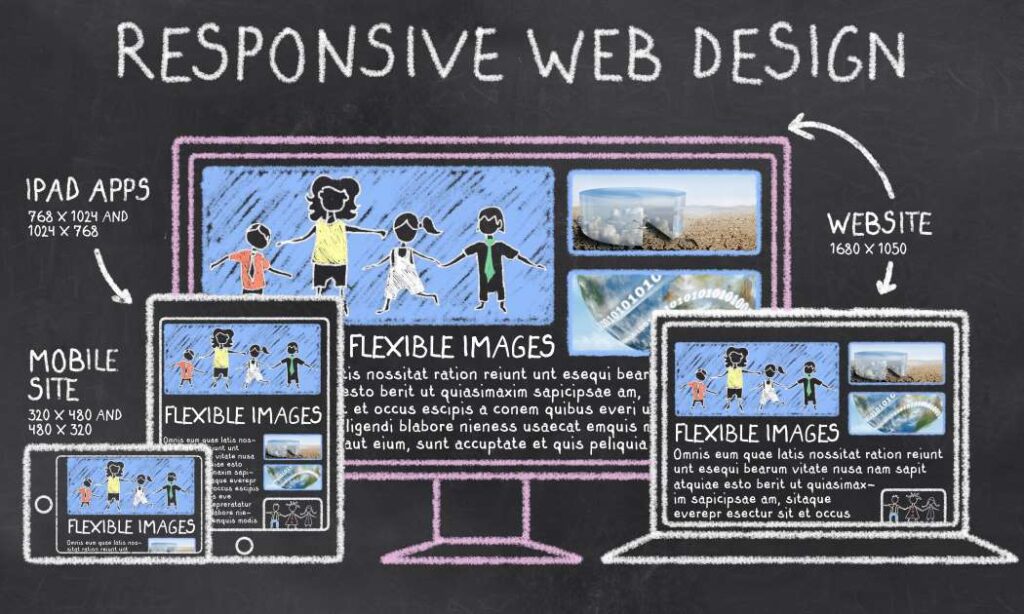 There are some common design elements that go into a mobile responsive website. These design elements include the following:
Readable text without zooming in.
No horizontal or unnecessary scrolling.
Appropriate space for tap targets.
By changing the layout to the given device, the user experience improves and you are more likely to land a sale. And not only a better user experience is gained, but your website will also gain search engine rankings. Or at least not decrease. With Google's new algorithm, taking hold in June of 2020, user experience plays a roll in the search results. So not having a mobile responsive website may lead to a decline in your rankings. And thus less overall traffic coming to your website.
Mobile-First Indexing
In a situation similar to the Google rankings, when you have a responsive design for your website the site is considered to be mobile-friendly. Which is crucial for the fact that mobile-first indexing has become more of the standard for search engines. What this means is that the content of the mobile version of the website will be crawled by Google first and visible to users in any organic search. So, but not being mobile-friendly, you are potentially losing visitors to your website without even knowing it.
Google recommends using a responsive website for these reasons. Even over the aforementioned mobile-only version of your website. By having one mobile responsive website instead of two different sites, you have one URL and similar HTML. So when Google wants to crawl, index and organize the content it is easier. Again helping you in the search engine rankings.
How Responsive Design Works
For the most part, you do not have to understand how it works. That is the job of the designer and web team, like the one you will find at MSEDP. But it is good to fully understand the process. In order to make your website responsive and mobile friendly there are two options.
The first is the more common mode of operation called dynamic serving. For this method code is added to the existing website. This code instructs the parameters of the website and leads to the appropriate changes. Mostly by creating a fluid layout. So, in the end, you have the same version of your website on multiple devices, because only the content is transformed and rearranged in order for improved viewability. The HTML and CSS code differ, but that is because the pages will recognize the device viewing the page and will serve up the correct code. Pretty cool, huh?
That is for editing an older website. The second option is creating a separate mobile site altogether. We have already went over why this is a less ideal option. If you want to go this route and build a new website, we recommend taking the mobile-first approach in the build. What we mean is that the new website is set up to look good on a small screen first and then scale up. Again, this improves the mobile-first indexing and your search engine results. Of course, building a new website is costly, but at MSEDP we offer affordable packages for small businesses.
Cons to Responsive Design
Not everything is perfect and it is important to weigh any negatives, however small they may seem. Here are a few cons:
Not all sites will look great on every device. As much as we want this to be true, we understand that nothing is 100% effective. There will always be an issue somewhere where it is not perfect. Our job is to get it as close to 100% as possible and we stand behind our work.
Depending on the user, you may want to offer different aspects, products or services, which may be more difficult with a responsive website.
Resized ads or banner ads may not align properly in some instances.
There may be limitations on creating a unique website due to the need to adhere to the responsiveness aspects.
When it comes to any sort of website design, there are negatives. So view these with a grain of salt. The pros will greatly outweigh the cons. Improved search rankings will help you gain new traffic. And the simple fact that if a site is not mobile friendly or the information does not load properly, the user will immediately leave the website. Being mobile friendly and having a responsive design for your website is great for your business. And a must in today's landscape.
Contact MSEDP Today
For more information about having a mobile friendly website that is fully responsive, please reach out to us today. The number for our office is 631-761-7600. When you call, we can discuss with you the various options available to you. Check out all of our web services at your disposal when you turn to MSEDP. We can upgrade your website at an affordable price. Our web design team will work with you every step of the way!
When you have a website, you wonder about protecting your data. It's natural. Keeping your information safe and secure is a top priority. At MSEDP, we offer web clients with dependable IT services that will keep your data and information safe. When you turn to our IT service packages, you will get free help desk support, 24/7 monitoring, and the best in cyber security management. Along with many other great features.
So you can rest assured that your data is safe. We utilize the latest technologies in order to fight new malware, bugs and hackers. And in the case of a breach or any other mishap that compromises your data, our backup and disaster recovery systems will restore your data and information in no time.
For dependable IT services, turn to MSEDP of Long Island! Get affordable IT services to suit your budget without compromising the data protection you desire. Learn more about our managed IT services and how they can help keep your small business safe and secure at all times. Now, let's take a deeper look into the technologies and best practices to use when protecting your data.
Common Data Protection Technologies
When it comes to the protection of your data, it is important to stay up to date on the latest technologies. As an IT company, we fully understand this importance. There are many options to choose from, so navigating that field can be tricky. The best solutions will help your website restrict access, monitor all activity, and promptly respond to malicious threats. At MSEDP, we offer software and protection at an affordable cost.
Let's take a closer look at some of the common data protection technologies IT software utilizes. By familiarizing yourself with these topics, then you can more accurately come to a decision on what works best for you.
Data Loss Prevention (DLP)
Data loss prevention is a set of tools, along with strategies, that are set in place to prevent data from being stolen, lost or deleted. DLP solutions often incorporate multiple tools to protect against and recover from data loss, since putting all your eggs in one basket is often not the wisest move. Having a plan in place will help you stay calm and composed in case of a problem.
The Use of Firewalls
Effective firewalls safely enable users to monitor and filter network traffic. By using a dependable firewall, you can ensure that only authorized users are able to access or transfer important data. Learn more about the benefits of using a firewall.
Data Encryption
When you effectively use encryption for your data and website, you are protecting your data even if it is stolen. Encryption makes the data unreadable by using an algorithm that can only be read using the right encryption key. Without it, the data is useless. This is a great way to ensure your data can never be read, even during a breach. A great safeguard against online theft.
Authentication & Authorization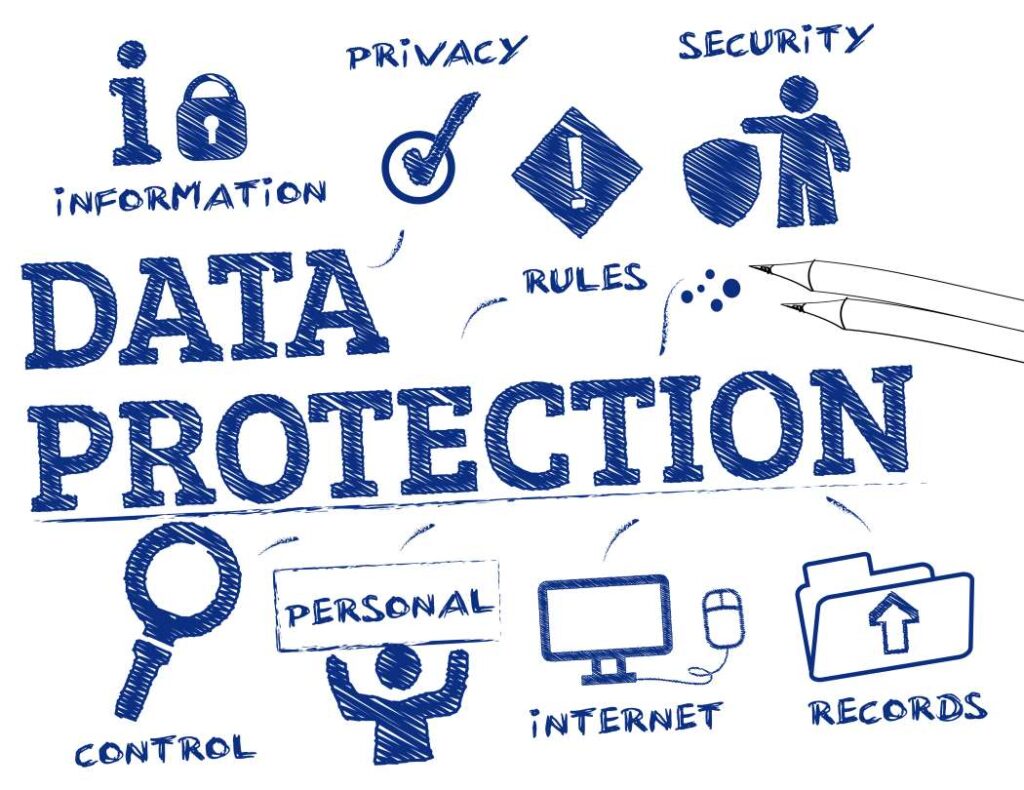 By taking steps of authentication and authorization, you are controlling the verified credentials of users who have access to the data. Ensuring the privileges are dolled out properly. Limited access to users keeps the circle tighter, thus lowering the risk of a data breach.
Endpoint Protection
The utilization of endpoint protection with protect the gateways to your network. This protection includes ports, routers, and other connected devices. Endpoint protection software is great at filtering traffic and allows you to monitor your network, too.
Erasing Unnecessary Data
When you have data that you no longer need. Delete it! Users can safely erase data after it is processed and analyzed. Or do so when that data is simply no longer relevant to your operations. And truthfully, erasing unneeded data is often regulated and is required due to compliance laws. When you have less data to steal, you are lowering the odds of being compromised.
Best Practices For Data Protection
It is important to establish some best practices for data protection. Knowing what works and what doesn't is a large part of the fight against malware and malicious threats. At MSEDP, we put policies in place to help with the protection of everyone's data. Here are some common practices many in the IT industry utilize to keep websites safe and secure.
Only Use Minimal Data Collection
One way to lower the risk of data loss is to simply collect less of it. Have policies in place that lead to only having the collection of data that is absolutely necessary to your operations. When you collect more than what you need, then you are in turn increasing your overall liability. And thus create an undue burden on the security measures in place. So when you minimize your data collection, you can save on storage and improve your overall protection. It is always easier to protect less data than more data.
Utilize a Data Inventory
It is really helpful to protect data when you know what it is you are protecting. Organization is key. So, understanding exactly what you have, how to properly handle it, and where you need to store it goes a long way in terms of effectively protecting your data. Have policies in place that dictate how to collect and save the information.
Inform the User
It is 2021. Most people on the internet know there is data collection for every site they enter. However, it is still helpful to inform the user about the potential data collection. Being transparent helps and makes the user less wary of using the website. By asking their consent before entering the site, you can draft up a privacy form that let's them know what it is you are collecting and if they are okay with it.
Contact MSEDP Today
The topic of protecting data is a very broad one and encompasses a lot of details. So it is important to turn to an IT team you can trust to handle whatever specific issue you need. Dependable data protection procedures can effectively prevent data loss and corruption. And in the case of a breach, drastically reduce the damage. At MSEDP, we utilize the newest technologies and stay up to date on the best practices and methods to keep your sensitive data and information safe.
For more information about our IT and web services, please get in touch with us today. You can fill out a contact form or call our office at 631-761-7600. When you reach out, we can provide you with a no-obligation consultation to go over any of the IT or web services we offer. Please check out more about our IT services and web services available to clients from across the USA.