MSEDP's IT team excels at protecting your website and your data with the best in cybersecurity services. So, if you are worried about a potential attack, then entrusting your data, devices and network to MSEDP's IT team will ensure you are in the best position possible. We help our clients with all aspects in regard to a cyber security attack or malicious threat. Our IT services come in handy before a cyber attack, during a cyber attack, or even after a cyber attack occurs. Even with the best and latest in technology, cyber attacks are still possible. These criminals are always looking for the upper hand, but it is our job to make sure we are on par with what is happening in the environment. And putting those protections in place for all of our clients.
Are You Ready If You Fall Victim To A Cybersecurity Attack?
The main challenge for any small business is the changing technology for cyber attacks. You need to protect your network, devices and data to stand up against all of the latest threats. How can you do that? By turning to a trusted IT team like the one at MSEDP! We are located in Deer Park, New York and work with clients from across the country.
If you have a small business website, then you need cost effective threat remediation and a security solution that is scalable, smart and supports standard policies and controls. Which is what you get when you turn to the ELITE IT cybersecurity team at MSEDP. Get affordable plans that will fit any budget. Turn to an effective solution with our handling of your network, devices and data. And rest easy knowing that you have the best team on your side.
Before a Cyber Attack
There are three key words to help plan for what happens before a cyber attack: discover, enforce, and harden. Discover applies to the fact that you need to know, or discover, your network in order to properly defend it. With our years of experience in this field, we can effectively handle your network by knowing the ins and outs of it. We have software that will discover the vulnerabilities in your devices and applications and apply secure configurations that will reduce your attack surface. Protecting you from many cyber threats out there.
With our vulnerability assessment scans, we will help you avoid attack by identifying vulnerable systems and versions. And provide detailed recommendations on quick remediation and fixes to get you properly protected. We will enforce systems based on the readouts of the scans and apply them to keep your system safe. Ensuring any liabilities are being met with solutions.
Our software will also compare your existing configurations to others in an assurance that everything is up-to-date and harden your overall network security. A secure configuration is an economical method that reduces the attack surface and improves your system overall. Protecting your further from a potential attack.
During an Attack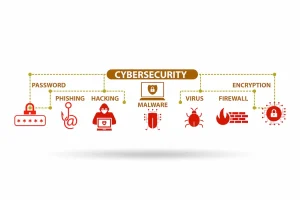 During a cyber attack, it is important to detect, block and defend from malicious software. The threats out there are numerous and advanced malware is always a problem. We utilize the best firewalls that can quickly detect an attack in progress and identify malicious activity currently on your network. Our top-of-the-line threat intelligence feeds will quickly detect and alert on unknown processes or low reputation endpoints that are interacting with assets inside the network. This is important, because a quick detection means you can quickly deploy preventative methods to block further attacks. But without detection, then the attack can go unnoticed.
With our cybersecurity services, we can help during an attack by then blocking the attack by removing the unauthorized network user. This blocking will limit any similar attacks from occurring and shoring up your network security.
Once we block the malicious infraction, our software can then ably defend any further attacks. Limiting the damage and ensuring future safety. Have an IT team that works for YOU during a cyber attack and get solution to protect your network.
After a Cybersecurity Attack
So, the worst has already happened. Now what? A few simple words: scope, contain and remediate. Perfect protection simply does not exist, therefore elite monitoring services is paramount to protecting your data, devices and network. After a security breach happens, the first step is to determine the scope of the damage, then contain the attack, and lastly remediate the network and return operations back to normal.
MSEDP offers the best in cybersecurity protection and many small businesses across the country turn to us for our IT services. With our services, we quickly record all actions taken and results from the analysis of the scan. Data protection and privacy is a must in today's digital landscape. If you were a victim of a cyber attack, then take the steps to prevent it from happening again.
Get SIEM & Log Management With MSEDP
When you turn to MSEDP, you will be getting the best IT and cybersecurity services for your money. We make fighting cyber attacks affordable. For the best protection, firewall and antivirus is no longer enough. With MSEDP on your side, you will have our powerful and dynamic Security Information Event Management (SIEM) and event log management solutions on your side. What this does is track all of your inbound and outbound traffic, keeping your data, devices and network safe from a cyber attack. We match the packets against an ever-growing database that triggers special events. All of this enables us to protect your website.
For more information about our cybersecurity services, please fill out a contact form. You can also give our office a call by dialing 631-761-7600. When you call, we can have a full discussion about how our cybersecurity services can help keep your information safe. Make MSEDP your MSP today! Get cybersecurity management that works for you!
The number of threats out there putting you and your network at risk is higher than ever and more complex. These malicious attackers are becoming more creative in how they attack and break into networks. Whether it is through phishing, malicious websites, emails, or links to videos, cybercriminals know exactly what type of information they need and the best ways to get it. Which makes the practicing of cybersecurity services all the more important. In a perfect world, software developers would discover every single vulnerability while creating their product. Then fixing the issue before a release to the community. But we do not live in a perfect world, so these are risks that everyone has to protect themselves from. And you do that by using the latest in cybersecurity technology.
When you turn to MSEDP, you will be getting the best cybersecurity services for your money. Protect yourself with top-of-the-line cybersecurity technology. One of the ways we do this is with risk-based vulnerability patching. Risk-based vulnerability patching is a great way to protect your network and keep your data safe. Get in touch with MSEDP today to learn more about how we can be your managed cybersecurity provider.
The number for our office is 631-761-7600. When you call, we can provide you with more details about our cybersecurity services and our IT services in general. As a leading MSP on Long Island too, we can handle all aspects regarding your website. You are in good hands when you turn to MSEDP! A Long Island leader in cybersecurity.
What Is Risk-Based Vulnerability Patching
Vulnerability patching is simply the process of fixing vulnerabilities within software. A pretty straightforward concept that typically involves the developer of the software discovering the vulnerability and then fixing it before an official release. Vulnerability patching also refers to the updating of an operating system or other software with the hopes of fixing any discovered vulnerabilities. So, to fix the issue, software or network providers need to make a vulnerability patch. Users can regularly check whether any patches are available for their system. Then install those updates as soon as possible after the release.
Since MSEDP offers top-of-the-line IT and cybersecurity services, we can stay on top of these aspects, so you do not have to. It can be very difficult to run a business and manage some important aspects of your website. Perhaps you have an in-house IT team, but if you do not, then turning to MSEDP allows for professional care an attention to your IT and cybersecurity needs. Leave the computer stuff to us! We will make sure that your network is not compromised by utilizing the latest in cybersecurity services and implementing those updates.
Why Risk-Based Vulnerability Patching is the Solution
Since the landscape of threats for cyber-attacks is every-growing and complex, it is impossible to patch every single vulnerability in your software before any release. If a developer does miss a vulnerability, someone can file a report after the discovery. But this means that the vulnerability can exist in your software for months, or even years, before there is a report and a fix. During this time, malicious actors can discover the vulnerability and exploit it with great precision.
All of this leads to more importance with your cybersecurity services and the overall protection of your network. And makes the importance of sound risk-based decision making even greater than before. When the decision is made for risk-based vulnerability patching, it is important to understand three things: the risk of vulnerability, the discovery date of the vulnerability, and the release date of the fix.
The Risk of Vulnerability
If a vulnerability is very easy to exploit, then it is likely that the discovery has been made. But if a vulnerability has been discovered, there is no real way of knowing when a fix is going to be complete. In fact, the vulnerability may have been published online by the malicious actors themselves. Which means it may be included in hacking tools, such as ransomware, malware, and trojans. With MSEDP by your side though, you will have firewall protection that alerts you of these vulnerabilities and keeps your network safe from hackers.
The Discovery Date of the Vulnerability
If a vulnerability has been reported, but has not been confirmed and fixed, then exploitation by hackers is likely. The longer the vulnerability remains unpatched, the higher the risk for exploitation. Leaving you and your network open to malicious attacks by hackers. Our IT team is constantly on these issues and will implement changes to keep your network and data safe from any vulnerabilities.
The Release Date of the Fix
If there is a release to fix the vulnerability, then you should apply it as soon as possible. By having MSEDP as your managed service provider, we make these updates in a timely fashion. Ensuring your protection from malicious intent.
How Does Risk-Based Vulnerability Patching Work
If you do not have a clear strategy for deciding which vulnerabilities to fix and when, then you are risking the chance of leaving some vulnerabilities unpatched for too long. Which, of course, leaves your systems vulnerable to malicious attacks. By having MSEDP as your managed cyber security provider, you can rest assured that we are on top of these issues for you. And have the means to assess these vulnerabilities as they present themselves. When it comes to implementing risk-based vulnerability patching, there are three steps:
Identify the vulnerabilities in the software.
Understand the risk associated with the vulnerabilities.
Decide which ones to fix and when to fix them.
Aside from the very obvious dangers of malicious attacks, there are also other reasons why you should implement risk-based vulnerability patching. MSEDP can help you make these decisions or simply make the decisions for you. We have years of experience as an IT service provider and know how to effectively handle these issues. If a vulnerability has a low-risk association and there is no report, then there is no pressing need to fix it. The malicious actors likely will not waste their time trying to exploit something difficult.
By understanding the risks, we make sure to handle the most pressing updates quickly. With every update and patch, we follow all guidelines and regulations to keep your network and software up and running. But by implementing risk-based vulnerability patching, we can manage the complexities of your cybersecurity issues by protecting you and your business from the more pressing malicious attacks that make themselves present. By working with MSEDP's cybersecurity team, you will be getting the care and attention you deserve. We will go above and beyond to make sure that your cybersecurity needs are meet at all times.
Many businesses smartly choose to outsource their IT support and services to a professional managed service provider. The decision to outsource saves most businesses time, money and resources. However, it is not always an easy decision to put your IT services in the hands of someone else. MSEDP's managed IT services offer clients a wide range of features and benefits, which you can read more about below. We hope to ease your worries in making this decision.
For more information about our managed IT services and how we can help your business, please give us a call. The number for our office is 631-761-7600. When you call, our friendly staff can discuss with you the various IT services available to you. Let's take a look at why outsourcing your IT services is the smart decision in 2022.
Benefits of Outsourcing Your IT Services
We understand how difficult a decision it is to put your IT support in the hands of someone else. MSEDP has been providing clients with trusted IT services for years. As a Long Island managed IT service provider, many in New York have turned to us for the best in IT support. Our IT team is knowledgeable and can help you with many different aspects in the IT world. And though we are a local Deer Park IT company, our service area spreads nationwide. So businesses across the United States can turn to our company for expert IT service.
So take a look at some of the benefits of outsourcing your IT services. MSEDP can help you with all of your IT services and needs.
Reduces Costs
For many businesses, an in-house IT specialist is a luxury that you simply cannot afford. Or your in-house operation is too small to handle a growing company. A small, ill-equipped staff may be using outdated systems due to the inability of affording updates. And with a small staff, then you may suffer from periods of downtime, which leaves employees spending extra time trying to fix an issue rather than working. So the overall costs involved with this loss of productivity adds up.
But when you outsource your IT services, you are potentially reducing costs of your operation. As an experienced IT team, we can save you money by keeping your systems up to date with the latest technology. And with our disaster recovery systems, there is little to no downtime to slow productivity in the workspace. By outsourcing your IT services, you can save money by paying only for what you need. So your costs get rolled into one fixed monthly payment that makes it easier to budget. Whereas if you are on your own it can fluctuate depending on what happens, which makes it more difficult to save money.
Get IT Support When You Need It
For many small businesses, they are over-worked as it is and short-staffed. Which leads to complications when issues arise, since only so many hands are on deck and you are stretched thin. But when you outsource your IT services, you get IT support when you need it. With MSEDP, we are just a call away and can help with any issue that arises. And you can rest assured that your IT systems are always being monitored to prevent issues. If operations are running smoothly, then you have the assurance of a team of IT experts at your disposal should you need them. This peace of mind comes without needing to hire additional staff.
Outsourcing Complements Your In-House Staff
If you do have a dedicated IT staff and/or manager that looks after your website, then outsourcing can act as a nice complement to your staff. There are times when a critical failure may stop operations in their track and your IT manager is out sick or on vacation and you need someone to help. This is when you can turn to someone like MSEDP and our dedicated IT support team. With an outsourced IT support team on your side, you can guarantee that there will always be someone available to take your call and provide solutions that complement your own internal IT staff. So you do not need to panic to get in touch with an employee on their day off. Allowing for a smoother day-to-day operations.
Know You Have The Right Skills For The Task
There are many different types of issues that arise in the world of IT, so having someone who can handle a given task is crucial. When you have a small staff, some important aspects may slip through the cracks. And hiring the right people can be difficult, as well as costly as you build a larger staff.
However, when you outsource your IT services, you can rest easy knowing that our staff has the right skills for a given task. With our years of experience and full staff, our IT support team has seen it all. Outsourcing your IT support takes away the time and stress of recruiting for an in-house role. With an expert IT team on your side 24/7, you know you will always have access to someone with a full range of technical skills and the latest in industry standards. Get the best in cybersecurity services when you turn to MSEDP.
Keeps Your Focus on Running Your Business
If you and your employees are constantly handling IT issues and struggling with technology and problems, then it cuts into time running your business. For many small business owners, any downtime can lead to a huge cost. So you need to be spending time on what matters and that is running your business. And leave your IT services to the professionals. Outsourcing your IT services can give you a peace of mind that the issues are in good hands. No longer do you need to stress yourself out trying to fix a problem. MSEDP can effectively handle any issue that comes our way. Leaving you to focus on your business with us focusing on your IT services.
Increases Employee Productivity
Whenever a technical issues arises, it can lead to disruption of the workflow and a time-wasting financial loss. Even if you are not experiencing any technical issues, handling IT services on your own is a time-consuming aspect. So when you outsource your IT services, you open up more time for work and thus increase employee productivity. Modern IT support teams offer proactive services, which prevents issues from occurring whenever possible through firewalls and other cybersecurity measures. And when something does happen, it is our job to tackle the issue head on fix the issue.
Also, aside from dealing with technical problems freeing up your employees, when you utilize an outsourced IT team, like MSEDP, you also get the benefit of other technical advances, such as the use of Microsoft Teams. By using Microsoft Teams, you and your team become more productive due to the wonderful features that Teams applications offers. Helping to bring your workspace together and improve communication among coworkers.
Take Advantage Of Using The Latest in IT Technology
The IT landscape is constantly changing, with new advances in technology and services happening all the time. So it can be hard to stay up to date on all the new updates, products and applications available. And to even know if they are worth your time. Also, staying up to date on these aspects is expensive, so it is often not a cost-effective decision, despite the importance of being safe and secure.
However, when you outsource to a MSP, those updates and advances are at your disposal. As an IT company, it is our job to stay up to date with the latest in IT technology and advances. So you get the benefit of having access to those updates, all at a fraction of the cost that it would normally be on your own. And inform you on these updates, helping you and your business succeed.
Prevent Issues Before They Happen
If you are reactive when it comes to IT issues, then that can lead to more substantial loss and downtime than anticipated. "If it is not broken, don't fix it" is not a motto that applies to IT services, because things can be happening behind the scenes that you are unaware of and once they make it to the forefront then major complications can arise.
But when you effectively outsource your IT services, you can trust that your systems are being monitored 24/7 to help identify and fix potential issues before they impact your business. Which means that downtime is kept to a minimum. Keep your business and its systems safe and secure with MSEDP's IT services.
Access Advanced Services & Solutions
Everyday issues and critical failures are the first things that come to people's minds when they think about needing IT support and a trusted MSP. However, where outsourcing your IT services comes in handy most is with a long-term strategy. It is not just about fixing the obvious problems, though of course that is important, but it is about using this technology to your advantage on a daily basis and making your work life easier. Having a trusted IT team at your side allows you to effectively plan ahead for aspects like remote working and tech support, cyber security, and potential disasters.
So, with a managed service provider on your side, your options are not limited to reactive IT support. But rather long-term support and protection, as well as consultancy services that you and your business can benefit from on a daily basis. Get the help you need for your business to grow and succeed.
Microsoft Teams has become a crucial tool for many businesses and companies over the last few years, especially for those who have remote workers. And MSEDP helps companies utilize the benefits of Office 365 and its many great applications, including Microsoft Teams.
When you opt to use Microsoft Office 365 and the Teams feature, then you are opening up you and your business to a world of possibilities. Not to mention many wonderful benefits that will help you run your business and coordinate operations. Microsoft Teams is the go-to option for any staff working remotely, as it will help keep everyone in touch and on the same page. But you do not need to be remote to gain the benefits of using Microsoft Teams.
Learn more about the benefits of using Microsoft Teams. And get the help of MSEDP to help get you set up with it!
Streamlines Work and Saves Time
The number one benefit of utilizing Microsoft Teams is how it can act as a hub for your team, streamlining your work and saving everyone on staff valuable time. It brings together chat, meetings, calls, and all Office 365 apps. As well as allowing for the integration of third-party tools. By having everything in one place, you save time by not needing to jump around from platform to platform. And as a result the team works better together and becomes more productive.
One of the ways to do this is with streamlined file sharing, which benefits both employees who seek to collaborate, as well as IT companies that want to maintain data security. It enables users to create a shareable link for any file that gets stored in Teams and sets the right permissions. You can set who can see what by setting up the file share permissions, which is something we can help you with once you go down that route. But it is a great way to keep items safe and secure and being seen by the right people.
Simple & Easy-To-Manage Video Meetings
Setting up a video meeting can be tricky, especially for anyone who is not tech-savvy. But with Microsoft Teams, it is simple and easy to host video meetings and conferences. And their features make these meetings even more effective. One such feature is automatic noise suppression, which removes any potential background noise and makes everyone easier to hear. No more straining to hear someone speak on chat because of something happening behind them.
When joining a meeting, the launcher provides clear options on how to do so. All users are prompted to join the meeting online, with the downloaded Teams client, or join the native Teams client. And there is also an end-of-meeting notification that automatically alerts all participants when there are 5 minutes remaining in a meeting, so they know to start wrapping up. From beginning to end, teams makes meetings and conference calls easy!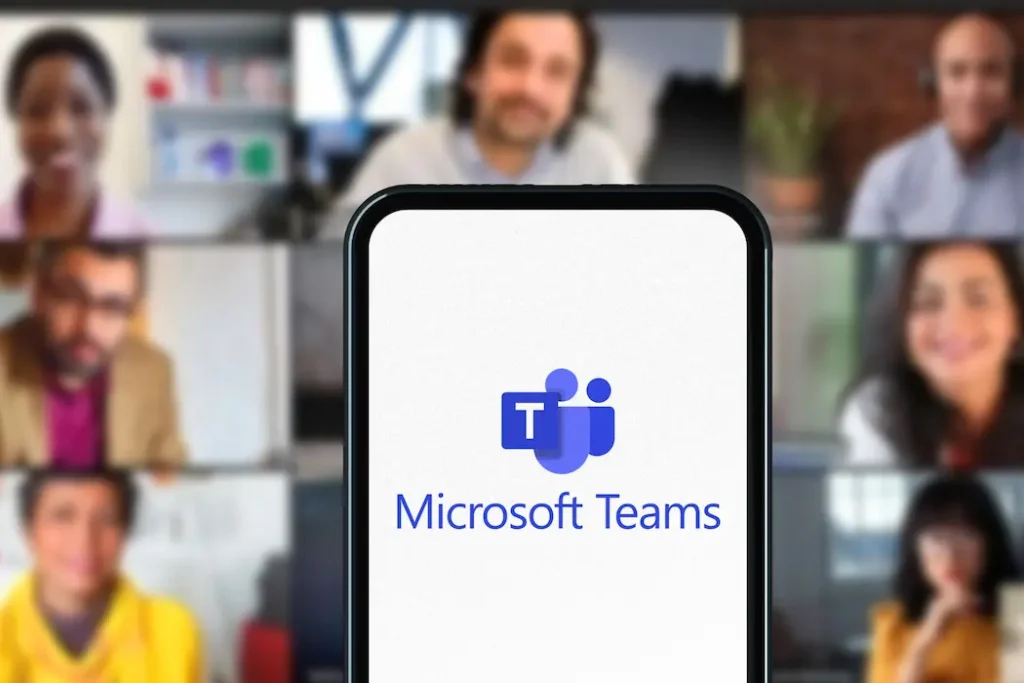 Seamless Collaboration with Microsoft Teams Apps
When you use Microsoft Teams, you can collaborate with your coworkers seamlessly by using many great features. Let's take a look at some of these wonderful features you get when using Teams.
Tagging
Users can create and manage tags in order to reach the right people faster in Teams chats and channels. The tagging capability allows you to better organize and categorize people in Teams based on roles, projects, skills, location, or expertise. However you want to structure the employees, Teams is there to manage them. Saving you time and effort when getting work done.
Shareable Calendars
There is a shared calendar app that allows you to create and share a calendar with specific people or specific channels. So when you schedule a new meeting, a notification is posted in that channels' feed. Alerting only those who need to know the information. Another great way to organize the workplace and update people on a need-to-know basis. And no inundating people with scheduled meetings they are not even going to attend.
Approvals
The Approvals feature in Teams allows you to create, share, and manage approvals directly from Teams. This includes client agreements, expense reports, and more. Anything that needs the approval of someone. You can send a new item for approval from a Teams chat or a channel conversation and the Approvals app tracks all previous and pending approval requests. Get the status, source, requesting party and all approvers with the Approvals app. No more searching random documents when you have Teams to organize all the important ones for you! And once there is an approval, it quickly updates all who need to know, so there is less downtime in waiting have needing to check it about a status update.
Offline Auto-Send
The Offline Auto-Send feature allows users to stay productive even without an internet connection. When a user is offline, their Teams messages are queued on their local device, which get automatically sent out once the device is back online. With this simple feature, you can answer emails and get other work done offline. And once you get the internet, those messages and emails automatically get sent out. Saving both time and the hassle of going back to click "send."
History Menu Functionality & Teams Displays
One of the greatest killers of productivity is switching between platforms or interfaces. However, with Teams, it packages all of Office 365 in one spot and through one interface. Which reduces the need to jump between apps, tasks, and projects.
The history menu for any Teams desktop client further builds on this functionality and enables all users to quickly return to places that they have recently visited. Which includes items such as activities, channels, conversations, tabs, files, apps, and anywhere else teams can go. This way you are not wasting time searching for something across platforms. With everything through Teams' History Menu, you can quickly backtrack without losing productivity and find exactly what you are looking for.
Makes Conversations & Connections More Meaningful
Teams is a great way of keeping a remote workforce in touch with one another. Despite being apart, workers still want some human connection. With Teams and its various features, it makes conversations and connections more meaningful. It does so with breakout rooms, live reactions and together mode.
Breakout rooms are perfect for larger workplaces that are looking for more focused operations. Hosts can set up smaller groups for brainstorming and meetings and hop into any of the rooms to check in. And at the end bring everyone back to the main group. Sometimes it is easier to discuss something in smaller groups first then bring the conversation to more people afterwards. Once ideas have been thought through.
Live reactions allow participants to better express themselves in meetings by choosing from four different options: like, love, applause, and laugh. Get clear communication through non-verbal chat with live reactions while in a live meeting. Instant feedback. And a great way to get a sense of how people are thinking without any interruptions.
Lastly, with together mode, everyone in the meeting can be in the same virtual space, such as the same meeting or conference room. Or you can make it more fun, like an outdoor theater. But no matter the setting you choose, it is still better than being in your own box. This feature allows people to feel like they are together when they are not, which can lead to more effective meetings. And at the very least bring a sense of camaraderie.
Keeps Everyone Informed With Bulletins & Milestones
You may have gotten this sense already, but the use of Microsoft Teams keeps everyone informed. Aside from all of the ways already discussed, Teams also utilizes bulletins and milestones in order to keep everyone informed about the goings-on of the workplace.
The bulletins app can be easily integrated within the Teams software and provides a space where managers can post memos, announcements, and other company news. Videos and images can be posted in this space too. And the app is optimized for mobile devices, so employees will never miss important updates or alerts.
And with the Milestones app, it is a central place to plan, track, and update the progress of work items and projects. All of the users can track tasks by owners and status, or view them in updates in the activity log. Get a full 360-degree view of a project from beginning to end. With it, you can easily check in on any project to make sure it is hitting deadline.
Get Started With Microsoft Teams With MSEDP
Microsoft Teams offers unified communication and is a great tool to help coordinate a team. Get organized by utilizing Microsoft Teams. At MSEDP, we offer assistance setting up Office 365, which provides an array of great benefits to businesses large and small. We would know, since we use Microsoft Office and Microsoft Teams. If you are interested in getting started with Office 365 or Teams, then please reach out to our office today. We can discuss the details with you and get you on your way.
Fill out a contact form today. Or call our office at 631-761-7600. On top of Office 365, we also provide many great IT services, such as cybersecurity services, 24/7 support, and managed services. Get great bang for your buck when you turn to MSEDP for all of your IT services and needs.
We live in a world where if you have a business, whether it is big or small, the need for pay-per-click advertising is nearly inescapable. Everyone uses the internet to search for services and goods and if you are not utilizing your website properly, you could be left in the dust by your competition. Pay-per-click advertising, also called PPC advertising, is important in order to keep your business competitive in the marketplace.
At MSEDP, we can help you set up your pay-per-click advertising account using Google Ads. We have years of experience helping businesses get the most out of their website and maximizing their profits using Google Ads. This is an important feature for any business looking to find an edge. Without properly utilizing a pay-per-click ad campaign, you may be losing revenue without even realizing it!
If setting up a pay-per-click ad campaign is something you are looking to add for your business, please do not hesitate to reach out to MSEDP today. We work with businesses across Long Island, New York, as well as nationwide, and get them start with pay-per-click advertising with Google Adwords. Fill out a contact form today or give us a call at 631-761-7600. When you call, we can provide you with a no-obligation consultation to go over the best ways we can help grow your business. On top of PPC advertising, we also offer professional search engine content writing to help with organic searches and we can design and build new websites to help improve your website. In the meantime, let's take a closer look at the importance of pay-per-click advertising and how your business can benefit from it!
What is Pay-Per-Click Advertising, Anyway?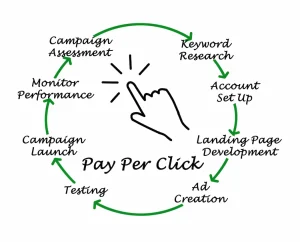 Pay-Per-Click is an advertising model of internet marketing in which advertisers pay a fee each time someone clicks on their ad. In a nutshell, PPC advertising is a way of buying visits to your website, rather than gaining clicks organically.
Advertising on search engines is one of the most popular forms of PPC, since it allows for advertisers to bid for ad placement in a search engine's sponsored links when someone searches for a business-related keyword. Instead of depending on organic clicks, these paid clicks appear at the top of searches. Thus allowing for an improvement in users to the website.
However, every time an ad is clicked on, the advertiser pays the search engine a fee. Whereas organic clicks are essentially "free" since you pay nothing for those clicks. But those organic results are not at the top of a page. Those spots are reserved for the paid ads. When working correctly, a PPC ad campaign can be very profitable. Paying a small fee for a click that might result in a sale or service is a small price to keep your business going. And you may be reigning in decent profit margins.
What Makes Up A PPC Ad Campaign?
When it comes to building a successful pay-per-click campaign, a lot goes into it. So it is important to put your trust into the hands of a professional. Here are the common aspects that make up your typical PPC ad campaign:
Researching and selecting the right keywords.
Organizing keywords into well-organized campaigns and ad-groups.
Setting up PPC landing pages that are optimized for conversions.
When done properly, search engines will reward advertisers who create intelligently targeted pay-per-click ad campaigns. If the landing pages and ads are useful and satisfying to users, Google may charge less per click, which only improves profits. So setting it up right can be a huge boon to your business. MSEDP can help set up and manage your Google Adwords campaign. And we can create the perfect landing pages for these PPC ads in order to boost your ability to gain traffic.
Pay-Per-Click Ad Campaign Focuses
When you are building an ad campaign that revolves around paying per click, then there are some important focuses that need to be folded into the marketing strategy. Google gets massive amounts of traffic. So it time and again delivers impressions and clicks for your ads. But how often your ads appear on Google's searches depends on the keywords and the match types you select. There are a few different factors at play, but these are the four main factors that may determine the success of your campaign with Google Ads:
Keyword Relevance
You must craft relevant keyword lists for pay-per-click campaigns, as well as tight keyword groups, and informative and proper text for the ad.
The Quality of the Landing Page
Crafting optimized landing pages with persuasive and relevant content is a must. On these landing pages, there needs to be a clear call-to-action that is tailored to the specific search queries.
Quality Score
Google offers a Quality Score, which is the rating of the quality and relevance of your keywords, landing pages, and PPC campaigns. When an advertiser has a better quality score, it will get more ad clicks at potentially lower costs.
Creative & Engaging Ad Copy
Creating enticing ad copy is crucial to the success of a PPC campaign. Google wants to make sure they are sending their users to pages that will deliver what they are looking for.
When you work with MSEDP, we can make sure that these focuses are met. So you can reap the rewards of your PPC ad campaign.
Maximize Your Return on Investment
When you have a PPC campaign up and running, you of course want to maximize your return on investment. A pay-per-click campaign can be a very cost-effective way of generating new leads and sales for your business, thus proving to be a good investment. But only if you set up your Adwords campaign properly. With the help of MSEDP's sales team, we can ensure that you get the most for your money with your Google Adwords campaign. We know how to properly set it up so you are reaching your marketing goals and finding your audience.
We will analyze your business and the climate it operates it. Determining the factors that will lead to the bid placements. In order to see a positive return on ad spend, the cost-per-click (CPC) needs to be lower than your average cost-per-acquisition (CPA), which is the cost to your business in order to acquire a new customer or lead. The cost-per-acquisition is sometimes known as a cost-per-conversion, too.
So, in order to run a successful PPC campaign that maximizes your return on investment, targeting keywords is crucial. Our team will do the research to make sure that we identify the keywords that are cost-effective, relevant to your business and align with your ad budget. We do all that we can to ensure that you are getting a good return on your ad spend. And we will work with Google Adwords, so you don't have to!
A key aspect of cybersecurity is data encryption. Most businesses have a lot of data stored in their systems. From financial information to customer details to private information, this is data that needs to be kept safe. And what makes all of this data safe is encryption. It allows users to protect their data while still keeping it accessible to legitimate users. However, data encryption is not infallible, but it is an important step in order to properly safeguard all of your information. And when you turn to MSEDP, you can rest assured that the best technology is being used at all times.
Knowing how data encryption works and what options you have is important and this post will attempt to get into that. We want you to be able to minimize your risks and protect your most valuable resources. MSEDP offers affordable and reliable cybersecurity services for all our tech clients.
For more information about the IT and cybersecurity services available from MSEDP, please do not hesitate to reach out! MSEDP is located on Long Island, New York, but can provide professional cybersecurity services to tech clients across the USA. The number for our office is 631-761-7600. When you call, we can provide you with a no-obligation consultation to go over whatever IT and tech services you require. Check out all of the IT services we offer our tech clients.
Now, let's learn a little more about data encryption and why it is important for businesses to stay on top of it.
What Is Data Encryption?
Let's start with the simple question. What is data encryption? In a nutshell, data encryption is a method of protecting data confidentially. It does so by converting the data to encoded information that can then only be decoded with a unique decryption key. This key is generated either at the time of the encryption or beforehand. You can use data encryption for data storage or transmission. And it is usually used in conjunction with authentication services to ensure that keys are only provided to and used by authorized users. We offer cloud backup that utilizes data encryption in order to keep all of your information safe.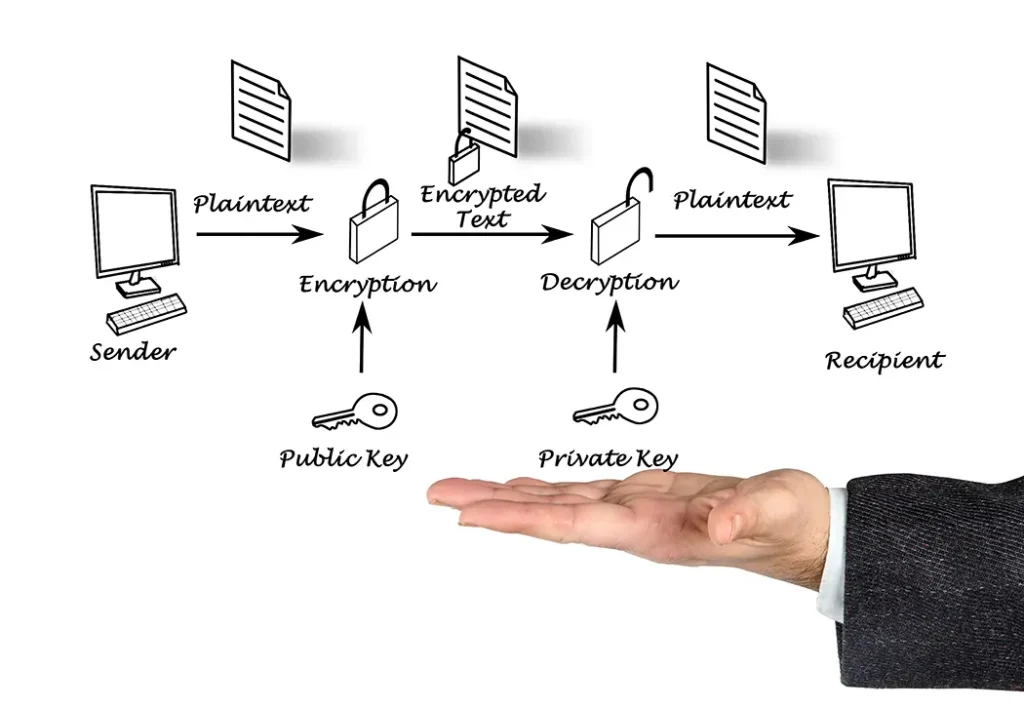 Data encryption is important for a few reasons. Of course the obvious reason is enhanced protection for your information, but data encryption also helps in the following ways:
ensures data integrity
protects its contents from undocumented modifications
use it to verify data's origin, which minimizes the risk of accessing data from untrustworthy sources
The combination of increased internet use and the value of data to hackers makes data much more accessible and desirable than in the past. So it also increases the need for better protection.
Different Types of Data Encryption
When it comes to data encryption, there are two common types: symmetric and asymmetric encryption. The type of encryption to use will depend on how the data is intended to be accessed and who has access to it.
Symmetric encryption uses a private encryption key.  This is a single, private key for encryption and decryption. This is the faster of the two methods and is best used by individuals or within a closed system. When you use a private encryption key with multiple users in an open system, it requires the transmission of the key and creates an opportunity for theft.
Then we come to asymmetric encryption, or a public encryption key. This encryption uses paired public and private keys that are mathematically linked and can only be used together. Either one can be used to encrypt the data. However, the paired key must be used in order to properly decrypt it. An asymmetric encryption is used by multiple users across open networks, like the internet. This is due to the fact that a public key can be freely shared without risking data theft.
In Transit vs At Rest Encryption
When it comes to data, it is valuable regardless of whether it is being transferred between users or sitting on a new server. And it needs to be protected at all times. But ultimately, the data protection depends on the state of the data. There is data encryption in transit and data encryption at rest. Both impact how your data is kept safe.
Data Encryption in Transit
What makes data in transit? Well, data is considered in transit when it is moving between devices. Some examples are when it is moving within private networks, moving through the internet, or moving from a laptop to a thumb drive. When it is in movement, the data is at greater risk. This is due to the need for decryption prior to transfer and the vulnerabilities of the transfer method itself. The encrypting of data during a transfer will ensure that even if the data is intercepted during the move that it is also kept private.
Data Encryption at Rest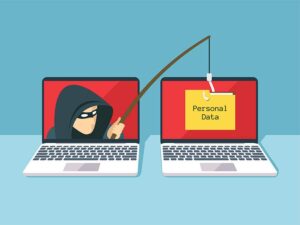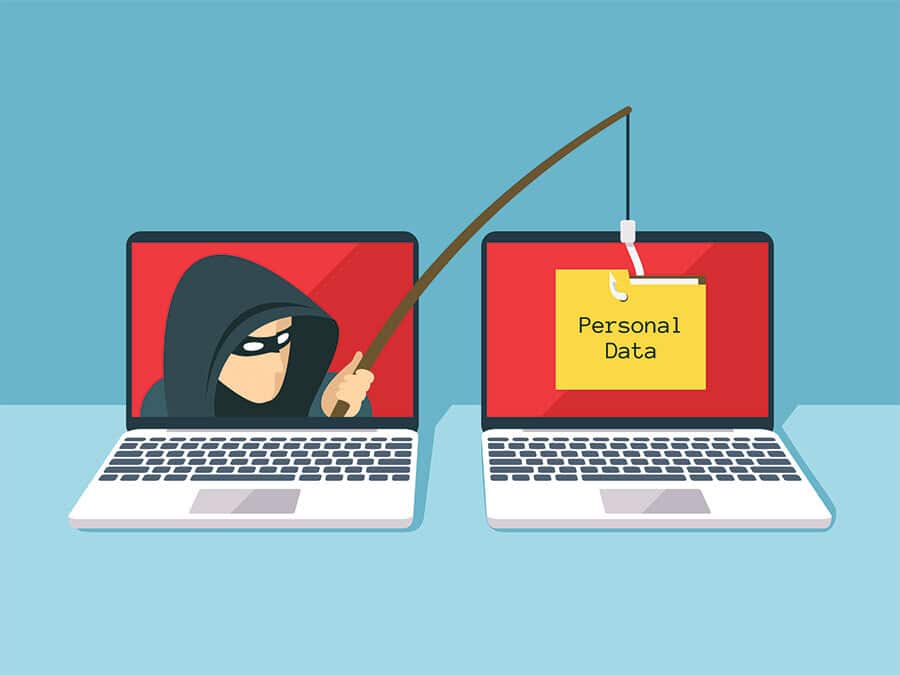 Data is at rest when it is stored on a device and is not actively being used or transferred. When data is at rest, it is, for the most part, less vulnerable than when it is in transit. This is due to the device security features that will restrict any access. But of course, it is not immune. And not for nothing, but at rest data is often more valuable, so it becomes a more appealing target for online hackers and thieves.
When you encrypt data at rest, it reduces any opportunities for data theft created by lost or stolen devices, inadvertent password sharing, or accidental permission granting access to the information. And thus increasing the chances of discovering data loss, ransomware attacks, remotely erased data, or changed credentials. And keep all of your data protected.
When you turn to MSEDP, we provide our tech clients with cloud backup services that help in times of crisis. So you can rest assured that your data is safe, despite a potential breach. And as a trusted firewall reseller, we can get you the protection you need to keep your data and information safe.
Turn To MSEDP For Reliable Cybersecurity Services
It takes a lot of work to make sure that all of your data is encrypted and that your security keys are properly managed. But this is what you get when you turn to MSEDP. Get trusted IT and tech services at a fraction of the cost of most providers. Our tech team can handle any safety aspects regarding your website and make sure you are properly protected. With our help, you can store your data securely and efficiently, while still keeping it accessible to your broader storage systems and secure from any breaches.
With MSEDP, you get safe and secure data protection and privacy services. Our IT team has years of experience handling cybersecurity services. And will expertly keep your data and information safe. Learn more about the benefits of cybersecurity and why you should turn to MSEDP.
MSEDP offers trusted and affordable SEO services for websites across the United States. Any business, but especially small businesses, need effective search engine optimization in order to break through and rank on Google. Here is a rubric on how we effectively handle the SEO for small businesses. We have the tools to get your website and business over the hump! Our SEO copywriters use these rules and guidelines in an effort to provide for the most comprehensive search engine optimization content writing possible. When you turn to MSEDP, you will have at your disposal professional content writing that gives your website a purpose. And populates it with clear and engaging content that will entice any visitor. Here are some ways we effectively write search engine optimization content for the websites we handle.
Understanding Local, National, or International SEO
When you are a local business, you want to rank for local-intent keywords. Such as "service" + "near me" or "service" + "city." This way you can attract potential customers in a certain area searching for a product or service you provide. This is called targeting an audience, and the SEO writers at MSEDP can pinpoint these areas in their writing and ensure that you are ranking in those areas.
However, not all websites work locally. Perhaps you are a small business that has a wider reach or wants to aim for a wider reach. There are ways to effectively market to those audiences too. At MSEDP, we build websites and can customize a website to cater to your specific needs and help you grow your business. So no matter how big or small your service area is, your small business website will be seen.
One effective tool to help with local SEO is managing your Google My Business account. This is a great way to make sure your business is thriving. Many people will use Google My Business to search for goods and services. We can help you set it up if that is a path you wish to cross.
Fulfilling User Intent
Another important aspect of writing SEO content for small business websites is to fulfill the user intent. When someone searches for something, they have a desired outcome for that search. So instead of trying to trick the system into ranking higher with black hat measures, our content writing aims to fulfill that user intent. Give them what they are looking for through clear and engaging writing.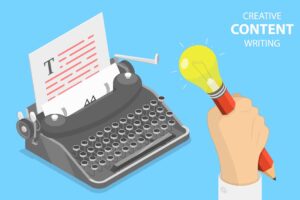 Here are some common types of user intent that we take into consideration:
Informational
This is when someone is searching for information. An example of this search is, "What is the best type of tool for paving?"
Navigational
Navigation intent is when someone is searching for a specific website.
Transactional
A transactional intent is when someone searches to buy something. For example: "affordable websites" if you are looking for someone to build an affordable website (something that MSEDP can do for you, too!)
In order to get a sense of user intent in searches, our team of SEO writers researches your competition to see what they are doing. You always want to compete, so having an idea on how they are driving traffic can clue us in to important details on how to handle your SEO campaign.
But at the end of the day, simply having high-quality, engaging content can get the job done. There is a saying in SEO that "content is king." So with our SEO content writing for small business websites, we will populate your site with relevant content.
Know The Goal of Your Website & Customers
Every website is different and has different goals. So it is on us, your SEO writers, to know the goals of your website and your customers. By doing so, we can determine which areas to focus on, where to track conversions, and how to set goals for the campaign as a whole. We are constantly in contact with our SEO clients, which helps to keep the goals aligned. And when something new comes up, we can shift gears to help promote a new aspect.
There are key performance indicators (KPIs) that we use to help measure the success of a campaign. It ultimately depends on exactly what your small business is attempting to accomplish with the SEO content we write, but here are a few common KPIs we may use to measure a campaign:
Sales
Downloads
Email signups
Contact form submissions
Phone calls
Each campaign is different. But our staff of writers will make sure we are aiming for the right goals to ensure your business and website flourishes.
Traffic & Rankings
When looking at these KPIs, terms such as "ranking" and "traffic" are not mentioned. We use a system to track the rankings of your keywords. And send monthly reports to update you on their progress. However, they are not the be all end all for your SEO campaign. Of course it is great to have a bunch of keywords ranking on that first page of a search, but if no one is clicking through or interacting with your site in a meaningful way, then that is an issue. One way to fix it is with our professional website design. We can build you a new website that shines. So when people land on your site, they are not turned away by an older looking site. Having a new looking website also tells the visitor that your company is doing well.
But back to the SEO. The overall aim of our search engine optimization content writing for small businesses is to help your business. In many cases, when you have a lot of keywords on the first and second pages, those sites perform well and people use the websites. However, that is not always the case. We want to make sure you are getting the most out of your website. Here is a quick example of a scenario. Which of these situations would you rather have?
2,500 monthly visitors and 10 people fill out a contact form?
or
500 monthly visitors and 20 people fill out a contact form?
Of course you are going to choose the one with more contact forms filled out. Because that means that someone is interested in buying what you are selling. We talk with clients often about the importance of having people use the website. The rankings and traffic are not the be all end all. You want the people who find your site to use your site. And that's what we do at MSEDP. We effectively target an audience with SEO and help you grow your business. When SEO is done well, it can help small businesses achieve real goals!
Contact MSEDP For Professional Website Writing
MSEDP has years of experience writing clear and engaging SEO content for small businesses. Get a professional to write the SEO content for your website so you do not have to! The number for our office is 631-761-7600. When you call, we can provide you with more information about not only our SEO services, but all of our web and IT services. We can be your one-stop-shop for all things websites. From designing and building a website, to helping it rank on Google, to trustworthy IT services. Get everything you need from your website with MSEDP! We are located in Deer Park, New York, but work with businesses across the United States.
MSEDP Offers Professional Managed IT Services Nationwide
Technology is something that is always updating, so having the latest in IT services becomes more crucial. As a trusted managed service provider, we proudly offer the best and latest in IT services. There are many good reasons to outsource your IT services to a professional. We will work with you to come up with a plan that fits your business goals, as well as your budget. With MSEDP, you also get the personal touch. Because we know that not every business runs in the same manner.
Let's take a closer look at the top 9 reasons why you might turn to a managed IT service provider like MSEDP. When you turn to us for your outsourced IT services, you will get professional care and attention. And reap all of the benefits of a managed service provider. We are located on Long Island, New York, but we are a managed service provider that works with businesses nationwide. So if you are interested in turning to us, please give our office a call at 631-761-7600. When you call, we can go over why we are the msp for you! With our years of experience and dedicated IT team, we can launch your business into the future with many great IT services at your disposal.
#1 Save Money
The main reason to turn to a MSP is the savings in cost you will reap. We all like saving money, right? Well, when you turn to us as your managed service provider, our IT services will help to reduce the overall operational costs, decrease the overall capital budgets, lower hosting costs, and lower the overall cost of your IT services. It can be expensive to have your own in-house IT team and may even become a financial burden. So, for a fraction of the cost to have your own IT team, you can delegate those services to MSEDP and save money. Check out all of the services you can opt for when you turn to our IT services.
#2 Predictable Subscription-Based Costs
One of the perks of a managed service plan is the fact that it is subscription based. So you pay a monthly fee for the services. One that stays the same on a monthly basis, which helps you manage finances better. Of course the price changes if you change aspects of the plan, but the consistency in the plan allows you to budget for the future.
#3 Increase Your Productivity & Focus on Your Business
As your managed service provider, you can trust us to effectively manage all of your IT services. Which means you can spend your time elsewhere managing your business. Leaving the stresses of your IT services to us and thus increasing your daily productivity. We will ensure your office network, end-user systems, and overall software are up to date, secure, and running up to speed. By offering these services, you become more productive since you do not have to spend time on your end working on these aspects. And can then spend more time focusing on your business.
#4 Get Experts on Your Side
When you choose to work with a managed service provider like MSEDP, you get access to a team of experts in their field. Each member of our IT team is eager to help solve whatever problem that comes their way. And does so with an expert knowledge in the industry. So when a problem sprouts up, you know you are getting someone with proven experience to help you manage and get through any tech situation. You are in good hands with our IT team.
#5 Better Cybersecurity
Cybersecurity is a major consideration for any business. But as your managed service provider, we will help to quell your worries and mitigate any risks. We will implement the best practice solutions and latest software to ensure that you are protected against all sorts of issues that can arise. From firewalls, to disaster recovery, to anti-virus software, our IT services will protect you from online threats. Keeping your data and business safe.
#6 Access To The Latest Technology
As a long-time MSP on Long Island, we have been around the block when it comes to IT solutions. So we know the speed with which aspects become obsolete. Which means we are on top of any changes that come to the technology and industry as a whole. When you run the business, following the trends for new technology may not be at the front of your mind. But that is why you turn to a managed service provider you can trust! We have the wherewithal to handle the most complex updates and changes, so you don't have to. Keeping you up to date on all the matters that relay to your website and business.
#7 Managed Service Provider Can Act as a Supplement
When you turn to MSEDP as your managed service provider, you do not need to get rid of your internal staff. Instead, we can ably act as a supplement to your staff and provide additional resources that can help you run your business. We can take on certain issues and alleviate your staff on some duties, so they can focus elsewhere and work on their normal, day-to-day activities. But we will always be one call away to help should the situation call for it.
#8 MSPs Promote Scalability
If you need to downsize or increase resources, a managed service provider can help. We will ensure that your technology is standardized in a way to allow for scale in either direction. Helping you continue to run the business the way you need it to. Our IT team can evolve and grow with you and help you expand. So you won't need to worry about "if" you can grow, but "how" can you grow.
#9 Customizable Plans
When you turn to MSEDP as your managed service provider, you have the opportunity to customize your plan. We make it simple and easy for you to get the most out of our IT service team. Pay for exactly what you need. And we will work closely with you on a daily basis. Always there for your when you need it. Check out our managed services and what we offer.
MSEDP Is A Trusted Managed Service Provider
MSEDP is headquartered on Long Island, New York, but we offer our managed IT services for clients across the United States. That is the beauty of technology. We can help you run your business from anywhere! Technology is improving on a constant basis, so staying on top of it will allow you to effectively run your business. And our managed services will make sure you are functioning at the highest level possible.
If you read through these reasons and think you want a MSP, then please contact us today. We will happily answer any questions or concerns you may have regarding our managed service plans and all that comes with it. Take advantage of the #1 managed service provider on Long Island!
MSEDP Offers Dependable IT Services
When it comes to your business, IT services play an out-sized role whether you like it or not. Everything regarding IT is crucial for the daily success of any company. So you are going to have to be willing to rely on tech in one way or another if you want your business to succeed. Some businesses have their own in-house tech team to help with the operations. But that is not always possible, which is when you turn to someone like MSEDP! A leader in computer tech support for decades.
We offer professional IT services that will help run your website and your business in full. From managed services, to security services, to cloud solutions, our IT team will lead the way! There are all sorts of IT services out there for you to choose from, but nobody treats their customers with the personal care and attention like MSEDP. Not only do we offer a wide variety of IT services for our customers, we are able to make these services affordable to fit your budget.
For more information about our IT and web services, please fill out a contact form. We will happily answer any questions or concerns you may have regarding the world of IT and how we can help your business. Our office is located on Long Island, and many in New York turn to us for our IT services. However, we also have a nationwide reach that spans companies and businesses throughout the United States! So please, give us a call today by dialing 631-761-7600. When you call, you can speak to someone on our team who will listen to your questions and come up with a solution that works.
Common IT Services
Let's take a look at some of the more common IT services people require and that MSEDP offers their web clients. We are a proud IT managed service provider for clients in Deer Park, New York, across Long Island, and even across the United States. Many businesses turn to us for the best IT services for their money. Check out some of the reasons why MSEDP is the right choice as your MSP.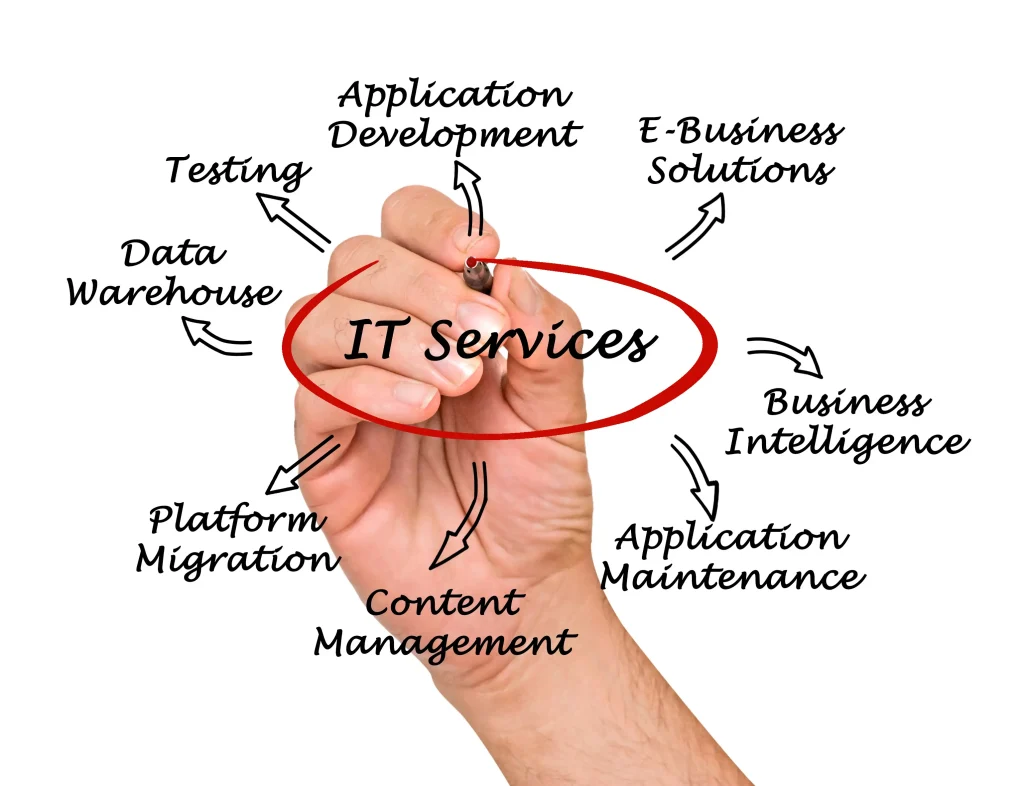 Managed IT Services
Managed IT services is an all-encompassing type of service. We are a Long Island MSP (managed service provider) that deal with single or multiple IT service needs for our clients. In general, some managed IT services include handling a remote server, desktop or device, as well as remote cybersecurity. Check out our full range of managed services. You will find what you need with MSEDP!
Cloud Services
The cloud computing services at MSEDP uses the power of the internet to offer businesses greater data capacity or additional applications. All done without major capital investment in hardware, software, floor space or IT personnel. So your business can get greater file storage, faster data processing, safer backup, trustworthy email control, and access to more software with less initial expense using today's cloud services. Learn more about our cloud computing services.
Cloud Backup
Cloud backup falls under the larger umbrella of our cloud services. Effective cloud backup allows users and companies to store their important information on an external cloud server, which circumvents hardware failure and other potential in-house risks and malware. Making it safer to store your data with less of a risk of corruption from malware or viruses or natural disasters.
Office 365 & Email
When you turn to MSEDP, you have the ability to employ our IT team to utilize Office 365 for your workplace. Office 365 operates as Microsoft's all-inclusive software package and features notable programs like Word and Excel. It is a great option for businesses that need diverse software for document organization reasons. Office 365 can also operate as a cloud server and updated email management platform. It is the perfect option for a company relying on emails for communication with a need for organization. Get Office 365 with MSEDP!
Cybersecurity Services
Cybersecurity services is a broad category that encompasses a lot, but it is still very important. When it comes to our IT services, it protects networks and data from malicious attacks by employing some common methods. From network monitoring, to firewalls, to anti-virus protection, our security services have you covered! Keep your information and business safe with our help. We use the latest in data protection in order to maximize our efficiency.
24/7 System Monitoring
We use cutting-edge software and get immediately alerted when systems are acting up or are down, even if its 2am! This type of monitoring service allows us to be proactive with any incoming problems rather then reactive, which may lead to more issues and damage. All to make sure that your systems are running optimally during business hours. And in general, our monitoring services will keep an eye on your servers, the net traffic, communication, security, and really anything else with your computer. Our monitoring services can also help with updating software and anti-virus protection, which keeps you safe from malware and system crashes.
Data Backup and Restoration
Data backup involves the preservation of information in case of an arising problem, like a natural disaster, a malicious intrusion, or hardware failure. In the tech world, this is typically called "backup disaster recovery", or a "BDR strategy." Having some sort of backup is crucial in order to prevent any lost data or information and having effective backup also leads to less downtime. Losing your data and information can be catastrophic to your business. So by having a BDR strategy, you are safeguarding against those issues.
Firewall Services
When it comes to a cybersecurity plan, having a firewall in place is one of the first measures taken. Having an effective firewall leads to a variety of important benefits, including monitoring traffic, preventing virus and malware attacks, stopping spyware and neutralizing hackers. MSEDP is a trusted firewall reseller and will come up with a custom solution for your website.
Anti-Virus Protection
Anti-virus protection is very important in keeping your site uncompromised. When you turn to MSEDP and their professional-grade IT services, you get anti-virus protection that protects you from malware and viruses, stops spam and malicious ads, impedes hackers, and offers virus vulnerability scans and assessments. Malware and viruses are constantly changing. But with our anti-virus protection, you will be safe and secure.
Remote Support
The global pandemic sped up what was already a crucial aspect in the world of IT services and that is remote tech support. We have long been able to provide our IT clients with the best in remote tech support, which means we can offer our services from a different location. And control any device from the comforts of our office to assist you with troubleshooting issues. We utilize remote tech support to help with software repair, upgrades or updates, or simply for general IT help. We are experts in the world of IT support and as a Long Island MSP, we can work with you to keep your business running smoothly.
Unlimited Help Desk Support
As well as offering remote tech support, we also provide our clients with unlimited help desk support with any of our managed service packages. Outlook not opening? Is your internet slow? The computer screen upside down? Or did you forgot your password? Call us as many times as you need and we will help you with your problem and come up with a solution. Our diligent IT help desk is well-versed and can help troubleshoot any problem you are having with your computer system.
Communication Management & Unification
Many who require a MSP do so because they need help handling their communication platforms. With our managed IT services, we can help you effectively handle all areas of communication, including messaging, chat, email, voice, video calls, and emails. We can also set guidelines for sending and receiving emails. By unifying your communications, you will become a more productive business.
Predictable IT Services Budget with MSEDP
When you turn to MSEDP for IT services, you get a predictable budget. That is because our all-inclusive flat-rate managed IT services gives you back control of your expenses. You can pick the package that best suits your needs. And since we can also supply hardware and software when you need it, you can rest assured that you're getting the lowest costs for all of your IT needs. Saving money to help run your business and stay productive. Get great IT services at low costs when you turn to MSEDP of Long Island.
Well, we are into February of 2022. With the new year brings new hope and possibilities. But sometimes you need to change it up in order to achieve the goals you want. Have you considered upgrading your website for the new year? The staff at MSEDP has years of experience building and hosting websites. From building new websites from scratch with our v5 content management system to updating your older website with a WordPress design. We have the necessary experience to improve your website.
Running a business, and subsequently a website, puts a lot on someone's plate and that is how the website may fall to the wayside. And before you know it, it has been years since you really updated your website. There are common signs that may indicate you needing a new update, too. Some signs are measurable in numbers and others you can simply know by looking at various factors.
But where do you turn to if you think you may need a website upgrade? MSEDP can help you update your website to fit your goals. We will work with you in order to make sure your new website is exactly what you want. Our web design professionals with have conversations with you to get to know you and understand what you want out of your website.
For more information about our website services, please reach out to us today. Check out all of our web services. We are located in Deer Park on Long Island, New York and we are not unfamiliar with walk-ins. But you can also just give our office a call by dialing 631-761-7600. When you call, we can provide you with a no-obligation consultation to go over all of your website needs.
Measurable Indicators For Needing a Website Update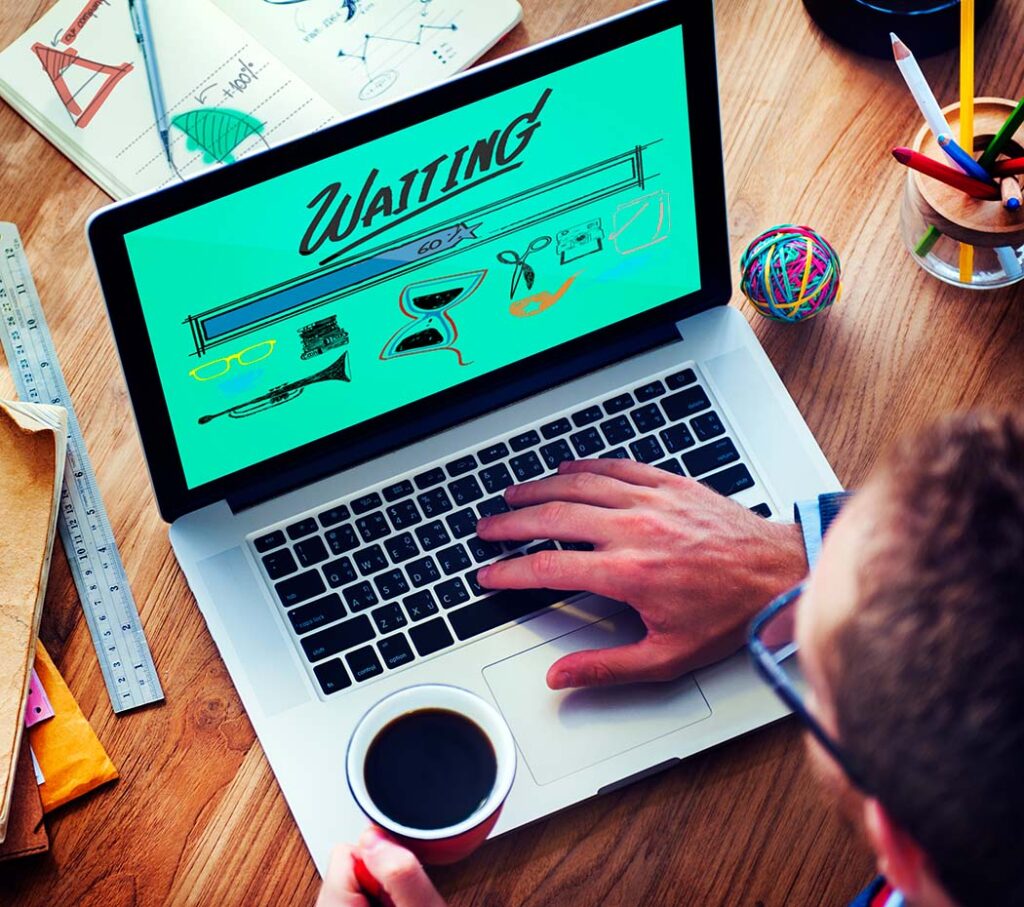 There are some common indicators to evaluate the performance of a website. And these indicators can point to whether or not an update is needed. These are simply common issues you may be experiencing. Ones that you can check with your Google Analytics or Search Console account. Let's take a look at some of these indicators that will help decide whether or not you need to update your website.
Slow Page Loading Speed
If the pages on your website take too long to load, then those users will likely go look for what they need on another website. People do not have the patience to slowly wait for the page to load when there are other options out there to look into. If you measure your loading speed and it is slow, then improving on it with a new website can go a long way. You can check your website speed yourself using a tool from Google.
High Bounce Rate
The bounce rate is the percentage of users who see a single page of your website and then opt to close out the tab. When you have a high bounce rate, it typically means you need a makeover because people are not happy with what they see. If their initial response is "nope," then there may be an issue with the design and layout. We can streamline your website to make it more efficient and easy to navigate.
Time on Your Website
The total amount of time users spend on your website is a good indicator of the quality of your web design. For the most part, if people are spending more time on your website then they like what they see. They are engaged with your website. Good web content writing helps to improve this factor too. MSEDP offers professional SEO content writing to help boost your rankings.
Leads and Conversions
A lead is a potential customer and the conversion is the number that represents how many leads completed their desired action. If you noticed a drop in either leads or conversions, then that may be a sign that people are not finding what they want on your website. The reason can be old content or the fact that your website is difficult to navigate. But either way, updating your website with a more clear angle on web design can yield dividends.
Immeasurable Indicators For Needing a New Website
So we went over some aspects that you can clearly measure when deciding whether or not you need a new website. Well, now let's take a look at some indicators that are not measurable in numbers or analytics. Instead, these are aspects you can read and understand whether they are true or not.
Website is Old
On the whole, we recommend updating your website every few years. Technology grows so fast and you have to keep up with the competition. By not updating your website periodically, you run the risk of having the oldest looking website for those in your field. If your competitors stay on top of this and you don't, then you might be losing potential customers and web visitors who prefer a nicer, newer looking website. If a potential customer lands on an older looking website it sends a bad message. Plain and simple. They may think you are struggling or, even worse, out of business. And when your website is modern it tells the audience at the very least that you are doing okay since you are keeping your website pristine.
Not Mobile Responsive
Having a website that is mobile responsive is so important now. Most web users are searching on a mobile device. So if you do not have a mobile friendly website, then you are alienating a large portion of your audience who will hop off your site when it is a struggle to use on their cell phone. Not ideal!
Dead Links Present
If your website has dead links, then you are discouraging users from interacting with your site. A dead link is a link that brings the user to a page that does not exist. When this happens, the user is most likely going to leave and head elsewhere for what they need.
Not Secure
If your website still has HTTP at the front, then it is not a secure website. All respectable websites are secure and you know that by the HTTPS at the front of the website. By being secure, you are sending the message to your audience that you care about their safety on the internet. Many users do not trust websites that are not secure. So an HTTP in the URL is a major red flag for many.
It Is Difficult To Make Changes To Your Website
Lastly, we come to whether or not it is difficult to make changes to your own website. If this is the case, then it is time for a change. Maybe your site was custom built by someone and it doesn't work great anymore. Or your WordPress site is clunky and using apps that are out of date. No worries. At MSEDP, we will export all your data and build a brand new website that makes it much easier to make changes on. And give you a step-by-step tutorial on how to navigate the back-end.
Benefits of a Website Update
The benefits of properly updating your website are numerous. From the improved code, to search engine optimization, to the overall new look of the website, these benefits will help you and your business. Regularly updated content is also a great way to bring your website to the top of the rankings. And the overall layout and design of your website is important. A modern website shows your audience that you are up with the times and using the latest technologies to keep your website safe. Earning the trust of anyone who comes to your website.
We recommend updating your website every two to three years. When you update your website, you are ensuring that the newest technologies are incorporated, which can bring in more business for your website by keeping older customers, while still attracting new ones.
So please, do not hesitate to reach out today to learn more about our website services and how we can help you enter a new realm with your website.