When it comes to backing up your data, you can do it one of two ways. Either with a local backup or with a cloud backup. Or you can use a combination of the two, which is fairly common. Safely backing up your data and information allows for a peace of mind, knowing that no matter what your information will be safe. It is 2021, so cloud computing is the norm and offers many wonderful benefits. However, some still feel a kinship to local backups. But with a local backup only, you are putting more of your information at risk.
At MSEDP, we offer both local backup and cloud backup for your data. We recommend cloud backup, since its advantages outweigh those of a local backup, but ultimately it is your decision. And we want you to be comfortable. So we can discuss how to best backup your information and what means works best for your situation.
But in the meantime, let's take a look at some information regarding local backup and cloud backup and some of the differences between the two. If you have any questions about backing up your computer, then please reach out to today. There are good reasons to backup your data, so be sure you are opting for the best route. The number for our office is 631-848-6373. When you call, we can discuss with you the benefits of properly backing up your computing data, as well as go over all of the web and IT services we offer.
Cloud Backup Advantages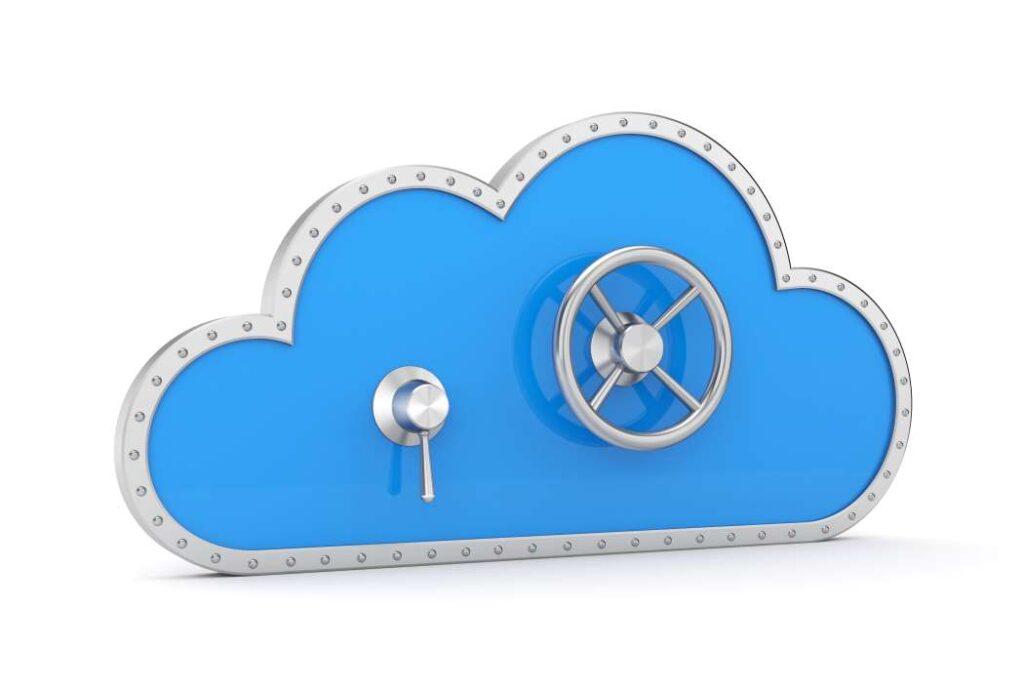 Cloud backup is a service that web hosting companies, like MSEDP, use to back up systems, applications, and data to a cloud-based server located remotely. In general, this server can be either a private or public server. A public server simply means that more that one company's data is located on the server. Not that it is open to the public. These public cloud servers are safe and secure to store data. At MSEDP, we offer affordable monthly packages for cloud storage. Learn more about the cloud services we offer and how they may help you run your business.
There are many great advantages of utilizing cloud backup. Potentially the number one advantage is the fact you can save both money and resources by turning to the cloud. You save space by not hosting on your own server, so there is no need to purchase a server, find a spot to keep the hardware, or spend more money on upgrading equipment. And despite not having a local server, you can still access your information from anywhere. As long as there is an internet connection. Which is a great advantage, too. Learn more about the many advantages of utilizing cloud backup systems. When you turn to MSEDP, you have the option of getting affordable and reliable hosting on our cloud systems.
Local Backup Advantages & Disadvantages
The use of a local backup offers both advantages and disadvantages. Let's take a quick look at some of these aspects.
Advantages
First let's start with the advantages of a local backup. Since a local backup is not dependent on an internet connection, it is much faster to recover large volumes of data from it compared to a cloud backup, which may be slower.
On top of that, you know exactly where your data is and you have more direct control over who accesses it. When you use a cloud provider, that data can be backed up in different locations and even states.
Disadvantages
The biggest disadvantage of a local backup is when a natural disaster strikes. When local backups are close to the data source, like on a local system or data center, then you are putting all of the information at risk. When disaster strikes, it can potentially wipe out all of the information since all of it is nearby and in one spot. So having the data off-site prevents this from happening.
And when you use a local backup, you are more susceptible to cyber attacks. Most modern hackers use ransomware and malware that infiltrates your system and the first spot they go after is a potential local backup in order to delete it. Why? This prevents you from restoring your system, since your information is gone, and thus increases your chances of paying the potential ransomware. When you utilize the cloud, it is much tougher to get to via a cyber attack.
Lastly, when you want to upgrade a local backup system it is more complicated and difficult. You will need to invest in more hardware, software, and likely space in order to support a larger volume of backup. By using a cloud backup, this is a non-issue.
Using A Hybrid Model
Now that we've went over some of the aspects of cloud and local backup, it is important to remember there are certain situations that may dictate one over the other. Or both! Oftentimes implementing a hybrid strategy is a great way to prevent major data loss. This is when you store backups both locally and in the cloud.
Our IT team takes great care and satisfaction in keeping all of your data safe, but even the most secure of measures may not be enough sometimes. Which is why it is important to have all bases covered. When you get hacked, it is likely that the local backup gets hit first. But if you have a secure cloud backup, then it can restore your systems to normal. Or if your local backup systems fail, then you can turn to the cloud to properly restore.
And as previously mentioned, if a natural disaster strikes, any on-site local server may be compromised. But having a cloud backup ensures that all measures are in place.