Google is constantly changing their algorithm, which means that those handling SEO for a website need to stay up to date on these changes. However, it is futile to stay up to date on ALL of the SEO algorithm changes, since there are too many to track even if it was someone's full time job. But the SEO team at MSEDP does their best to ensure that best practices and methods are utilized when handling an SEO campaign. There are always some SEO techniques that prevail through these updates and remain a crucial factor for websites and their rankings.
If you are looking for someone to handle your search engine optimization, look no further than the team at MSEDP. We have years of experience in the field of SEO. From content writing to handling Google AdWord campaigns, to helping setup Google My Business, we have the expertise to help you and your business get ranking on Google. Let's take a look at some of the top techniques for SEO in 2023 and how these factors may impact your business and website.
Content is Still King
This sounds obvious, but there is a saying when it comes to SEO that "content is king." That notion still holds true today. So, creating new content and updating old content is still a great way to improve SEO and overall rankings. It is easy to get caught up in some of the details of on-page SEO and forget about creating new and engaging content for searchers. Producing contact on a regular basis means you can stay up to date with your competition.
When creating new pages, it is important to focus on a few factors that include page titles, headers and sub-headers, image alt text, and the keywords you are targeting. Fresh content is simply seen as more valuable than old content. If there are posts and pages with outdated information, it can negatively impact the whole site. Google does not want to show users information that is outdated and old. Older content is viewed as more obsolete, which in turn leads to a higher bounce rate, decreasing search traffic and thus lowering the rankings. But that doesn't mean you should delete older pages. No, by updating older pages you can make them more relevant in the eyes of Google.
The more you publish, the more frequently Google will index and crawl your website, which also boosts overall SEO. That is because fresh content is seen as engaging and more interesting, which leads to a lower bounce rate, higher search numbers, and better rankings for your keywords. At MSEDP, we offer professional web content writing to help you stay up to date.
Understand The Site's Core Web Vitals
A website's core web vitals has grown in importance over the years, so it is important that in 2023 you understand what these vitals mean and how they impact your website. Google defines these core web vitals as a set of metrics that measures speed, responsiveness, and visual stability. All of these aspects fall under the Page Experience factor and impact the rankings for a given website.
Here are three crucial factors that impact a website's core web vitals:
Cumulative Layout Shift: The CLS measures the visual stability of a website and is the amount of unexpected layout shift of visual page content. Ideally, you want the CLS to be less than .1.
First Input Delay: The FID measures page responsiveness and is the time it takes for a page to become interactive. The ideal FID is less than 100 ms.
Largest Contentful Paint - The LCP measures page speed and is the time it takes for a page's main content to load. Ideally, we want the LCP to be 2.5 seconds or faster.
These core web vitals should be baked into the building of a website. At MSEDP, we build fast, responsive websites. Get a website design team with years of experience to help carry you into the future.
Support Multiple Long-Tail Keyword Phrases
Since Google is constantly updating, the search engine becomes more advanced as time goes on. Due to this, Google understands similar phrases better, which means that the results page may display a wider range of search results. This impacts the search engine optimization of a website, because there then becomes a lot more competition for short tail keywords. However, if you focus and utilize long tail keywords with more specific phrases, you will have a higher chance of seeing your website near the top of searches for relevant and related phrases.
In the old days (of a few years ago), writing up a page would mean focusing on one keyword. However, with this new expansion of related phrases, you can aim for more keywords in a blog post or new SEO landing page. Take this blog you are reading for instance. There are a variety of SEO techniques and topics we are covering and all may be found by Google in one way or another. Not just what is mentioned in the H1 tag and meta details, like it used to be. On one hand, this is great and makes it easier to create content. On the other hand, the landscape of search results is wider, so the work needs to be even more precise.
Use Backlinks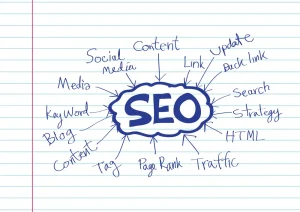 In many ways, backlinks are at the heart of what SEO is and attempts to accomplish. In 2o23, you cannot have a solid SEO strategy without having high quality links back to your site. That may sound unfair, but it is the reality of the situation. Backlinks are a crucial way of building authority. When a site with established authority links back to your site your authority and trustworthiness is boosted. And Google will see your site as more valid.
When you aim to use backlinks, it is important to focus on quality over quantity. The domain authority of your linker is more important than the amount of links you might have. You can also check out online forums to share your content and reach out to people. You can also use your social media accounts by sharing your valuable content there and reaching out to others about backlinking to your website. At MSEDP, we utilize the tools at our disposal to help grow every website. Handling the SEO on your own can be a lot, but with our help we can help you move up the rankings.
When Writing Content Add Images
This may sound simple, but creating content with images impacts your SEO. Make sure all of the images on your website are of high quality, because low resolution images do damage to even the best of websites. And make sure the images are relevant to your keywords. By looking at your image, the reader should be able to figure out what the content is about to an extent. When uploading images, it is important to make sure the images are compressed. These images and their sizes play a role in the page speed, which is a ranking factor now. One large image can slow down a fast website. At MSEDP, we have the tools to make sure all of the images are the right size and are not slowing down your website.
On top of the image size, the image alt tags are also important. These alt tags are the alternative to images and used by Google to help associate keywords to your image. When creating the alt text, it is important to include all relevant information and keywords. But it is also important not to keyword stuff. If it does not make sense to use a keyword, then skip, because keyword stuffing is viewed as spam and Google can punish a website for acting in this manner.
Focus on User Experience
Lastly, when it comes to SEO, almost everything can be boiled down to improving the user experience and this is even more relevant in 2023. The new core web vitals focus on the user experience, as well as improving and updating content, and all the other aspects that go into building a solid SEO campaign. Here are some of the more important factors when aiming to update user experience.
Mobile Friendly Website: It is important for a website to have a mobile responsive design. Our web team can upgrade your website and make it mobile friendly. So not only will your site work better, but it will also improve in the rankings.
Easy Navigation: It is important for users to easily navigate your website and find the pages they want. Our web design team has years of experience in this field and can design a beautiful website that is easy to navigate.
Fast Page Speed: Does it take too long to load pages on your website? Then you are likely hurting your SEO by having a slow website. Even if you have great content, a slow website hurts your rankings.
Quality Content: Make sure the content on your website is up to standards. No typos or broken links, since that shows little effort to have a working website. And when writing, make sure the content is useful to people who come to your website. Hopefully this blog post is quality content and useful to anyone reading it!
Good Interaction: Your website should have features that get users to interact with your site. In a nutshell, you want users on your website to click around and spend a little time on your website and looking at different pages. Making sure the interactivity is up to par is a good way to get this much needed connection.
All websites have content. And that content is geared to land traffic and eyeballs to the website. However, not all content is created equal. When you turn to MSEDP for their SEO services, you will be getting professional SEO content writing for your website that will highlight your services and help you move up the rankings. Gaining traffic on a monthly basis with organic SEO content. Let's take a closer look at how professional SEO content writing works and the benefits of it.
What is SEO?
Before looking at the benefit of professional SEO content writing, let's break down what it is. In a nutshell, SEO content is any specific information that you can find on the internet and any website. They all have it, but how concise and clear it is may differ. Every SEO article has the aim of gaining organic traffic from search engines. It does this by highlighting some keywords that its readers may find interesting. Or more importantly, information that Google and Yahoo find interesting. After all, it is the search engines that crawl the page to determine if it is valuable information. Once deemed valuable by a search engine, that page has a better chance of ranking well.
The Benefits of Professional SEO Content Writing
When it comes to any service, it is often best to leave it up to the professionals. SEO content writing is no different. As we discussed, there is an art to crafting web content that is clear and concise. Content that will not only look good to search engines, but to your audience as well. Here are some of the major benefits you will get when you opt for professional SEO content writing.
Effective SEO content not only draws in readers to the page they searched for, but it will also lead them to check out the rest of the website.
In many cases, SEO content writing is an evergreen investment. What this means is that the content typically never gets old. So, in terms of affordability, aiming for organic traffic through search engine optimization content writing is a much more affordable endeavor than pay-per-click. When you write a good article, blog post, or landing page, that page is there as long as the site is active. Hence "evergreen." Whereas a pay-per-click campaign can become very costly in a short amount of time. You're paying for instant gratification.
When you get professional SEO content writing it is original, which is what Google is looking for. Google does not want to share the same information over and over again. So, when you constantly create new and engaging content, Google takes notice and your site benefits as a result.
At MSEDP, we offer great SEO services and content writing with our monthly packages. What this means is that you will get great SEO content writing on a monthly basis. So fresh content is added to your website often, which leads to more possibilities of your audience finding your website.
SEO Content is King
When it comes down to it, SEO content writing is a skill. It takes time and effort to craft a fully optimized landing page that has a focus on a certain audience. There are many angles one can take when writing a landing page or a robust article, but it all boils down to the same core element: content is king. A well-crafted article can boost page rankings and lead to search engine visibility. And these pages should highlight a few given keywords that get sprinkled throughout the page. As well as incorporated into the headers, meta titles, and meta descriptions. When you turn to MSEDP, you get the full package. Learn more about our SEO services and how they benefit small business websites.
SEO Content Writing Aspects
We discussed the importance of SEO content writing and how content is still king. Having clear and engaging content on your website is still the best way to improve in the rankings. Search engines want to make sure that they are providing their readers with informative content for what they are looking for. Here are a few notable aspects to ensure that the content writing matches the SEO strategy.
Optimization for Keyword or Phrase
When you turn to MSEDP, you get professional SEO services that provides comprehensive keyword research. This means your website will be optimized for the best keywords and phrases that match your marketing strategy. And our SEO content writers do thorough research to make sure that the content is clear and engaging.
Website Organization
When it comes to organizing the pages on your website, it is important to do so in a sensible way. This helps both your search engine optimization and your viewers find what they want. When the structure of website is clear, you will likely keep your audience on your website longer, which is great for your SEO and visibility online. And it shows the search engines that your website is useful.
Market Analysis
Since the content for any website needs to be helpful, our SEO content writers do thorough market analysis to make sure the content on your website is what it should be. Not only that, but our writers will make sure the topics and content we add to your website is something people are actually searching for, too. And of course, we consult with our clients to gain any and all knowledge about the particular industry for each website.
Contact MSEDP Today for Professional SEO Content Writing
Does professional SEO content writing seem like something you need? Then please get in touch with MSEDP today. We help small business rank on the most popular search engines. The number for our office is 631-761-7600. When you reach out, we can further discuss our professional SEO content writing and go over the benefits of it.
The Importance of SEO For Small Businesses
Good SEO practices are crucial for businesses both large and small. SEO is important for greater searchability and visibility on the web. However, it is more than just that. Below I will get into why all businesses need to improve their SEO. At MSEDP, we offer top-of-the-line SEO services for our web clients at an affordable rate. Please contact us today for more information about search engine optimization and the benefits it holds. It offers real value that goes past searchability on the internet. Below are 5 reasons why all websites need SEO. If you would like to speak to someone about improving your SEO, please get in touch with MSEDP today. The number for our office is (631) 761-7600. When you call, we can provide you with our SEO pricing plans and answer any questions you may have about search engine optimization.
So, without further ado, here are some important reasons why you may need to improve your SEO.
The Primary Source of Web Traffic Is Through Organic Searches
Any business can attest to the importance of the organic search. It is a huge part of most businesses ' website performance and it is a critical component for the customer. Getting users to complete a conversion or engagement is paramount to a site's success. So if you're not getting these clicks and conversions, your site might as well be dead in the water.
Sure, there are many places to search in, but we all know that Google is the main player. Google owns about 75% of the overall search market and is the clear-cut leader in the field. So it is important to follow their guidelines the most. The remaining 25% is obviously not a throwaway, but they follow a similar path to Google when it comes to search engine optimization.
Google is the most visited website in the world, so getting visibility on their search engine is a crucial first step for any SEO campaign.
SEO Builds Authority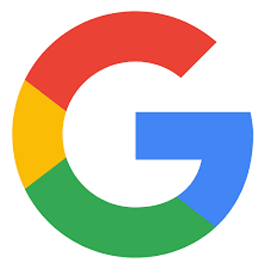 The goal of any experienced SEO is to establish a strong foundation for a beautiful website. This is done with a clean, effective user experience that is easily discoverable when searched for. Different elements can establish authority, which is accrued over time as a result of elements like:
Quality backlink profiles.
Positive user behavior.
Machine-learning signals.
Optimized on-page elements and content.
An established authority does more for a brand than essentially any other SEO endeavor. But this built-up authority does not happen overnight. You earn it over time, which takes patience, effort, and commitment.
Good SEO Leads To a Better User Experience
It is not a secret that the goal of every website is to get better organic rankings to maximize visibility. However, it may come as a surprise, but the user experience is a big part of improving your SEO. Google is smart and always adapting. It has learned how to interpret a favorable or unfavorable user experience. So, a positive user experience has become a pivotal element for any website's success.
Customers know what they want when they are searching the internet. However, there is going to be a problem if they can't find it. Which means performance will suffer. The answer to this question is with SERPs, or search engine results pages. Google has become more of an answer engine offering answers to the queries right on these SERPs. Their overall aim is to get the user the information they want in as few clicks as possible. So, creating quality landing pages with useful information helps you rise the rankings! Sort of like what I am doing (hopefully!) with this blog post. You have questions, we have answers!
Constant Updates To The Best SEO Practices
I touched on it before, but Google is the overwhelming giant in the world of SEO. And their best practices are constantly being updated and changing. So it is important to stay on top of those changes, or at least be aware of them. With the rapid rate of evolvement, constant monitoring is required. Otherwise you may begin to slip in the rankings. But if you are proactive and monitor for major algorithm changes, then you are less at risk of slipping. Google makes thousands of algorithm changes a year, so you fall too far behind and you may never catch up. Hiring the right SEO pros will make sure your site stays active and alert for any major changes.
SEO Is A Cheap Long-Term Investment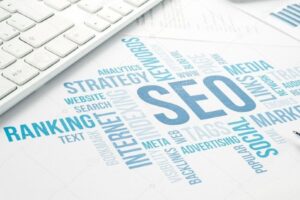 Yes, we understand that effective SEO costs money, but don't all good things cost money? There is the saying you pay for what you get, which may directly correlate to Google Ads, which gets you those immediate clicks. But you are typically spending an arm and a leg, so then you have to weigh the cost with the sales.
However, organic SEO is a longer-term investment and relatively cheap when it comes down to it. And the payoff can be considerable. Search engine optimization isn't a marketing cost, but rather a true business investment. The implementation of effective SEO will hold water for years to come.
Of course, SEO can have a noticeable impact within the first year. But the truth of the matter is that many of the SEO implementations will have an impact that lasts more than several years. Like with anything, the more SEO time, effort and budget committed will lead to a better website that contends with any website out there.
Choose MSEDP For Your SEO Services
With the help of MSEDP, we can effectively implement the best SEO practices and monitor the changes to any search algorithms. Keeping your website up to date and ahead of the curve. Many still feel as though SEO is a "new age" marketing technique. But that is not how we think of it. We feel it is vital to the success of every website and is critical to a brand's web presence in 2020 and beyond. So what are you waiting for? Upgrade your search engine optimization with MSEDP of Long Island, NY! We will put you in touch with a web team that excels in this field and an SEO expert to help you nourish your website.
SEO is a crucial aspect for small businesses to get ahead of their competition and fully grow their business. That is why MSEDP is proud to offer search engine optimization for all types of small businesses across Long Island, New York, as well as nationwide! When you turn to us, you will get clear, professional writing that will promote your company's point of view, address your target audience specifically, deliver your marketing message, which will result in higher web traffic and sales.  So please, if you are interested in our SEO services for your growing small business, give us a call. The number for our office is (631) 761-7600. When you call, we can go over all of the details and benefits of choosing our search engine optimization services.
Why Small Businesses Should Choose MSEDP For SEO
Our expert SEO consultant will work with you to help get your website seen and push you ahead of the competition. We are a small business ourselves and we pride ourselves on providing a personal touch with our clients. You will not be added to some long list of websites we work on and never hear from us again. On the contrary, you will hear from us on a monthly basis as our SEO experts provide you with detailed reports and update you on the progress of the website. And by staying in touch with us, you will be able to quickly give us new focuses for the business, as well as update the keywords we came up with together. As a long-time SEO provider, we understand how quickly things can change and we will do our best to adapt on the fly with you.
Move Ahead of the Competition
Competition is a prominent factor in determining where your site is ranked for a specific keyword. No matter your industry or business, you will be competing for the same internet real estate. Dozens, if not hundreds, of other small businesses are working to get to that top spot, which is why SEO is so crucial. When you get the help of MSEDP, you will move ahead of your competition. We will target keywords that are not are general and highly searched and locate that sweet spot. This way you'll still get the web traffic and visibility, but without a longer wait than necessary with organic SEO.
User-Friendly Websites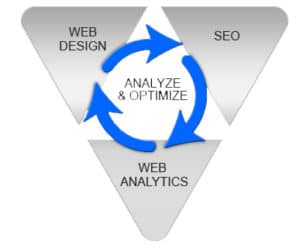 SEO helps small businesses create a faster, smoother, and user-friendly website for their customers. Many people still cling to an older definition of SEO. They think it is only about optimizing for the search engines. However, the search engines are merely one piece of the puzzle. Today, SEO for small businesses is also about improving user experience on the website. At MSEDP, we can give your website a facelift and improve all the bells and whistles. And create a more SEO-friendly site that will keep people on your site.
Get A Captive Audience
A well-structured, clean, and uncluttered website will compel a casual visitor to stay longer. Thereby decreasing the bounce rate and increasing page views. This is important for the health of your website and for the search engine optimization. Pageviews and user interaction can actually boost your site's SEO. And if people bounce right off? Well, you guessed it, that will hurt your website. At MSEDP, we can redesign your website to make it more stylish and keep a captive audience, which in turn improves your site's SEO.
Create Interesting Content
Similarly, highly relevant content, such as sales pages and blog articles such as this, keeps your readers happy and engaged. This on-page SEO will not only make your users happy, but search engines too! They love to serve high-quality information to their users. So if they deem the content interesting, then you have more of a likelihood of jumping up the search engines. When you choose MSEDP's search engine optimization services, an SEO expert will create interesting and engaging content on a monthly basis. Always aligning with your marketing goals. So you can just sit back and reap the rewards of higher web traffic. And the great thing about organic SEO campaigns is that they grow. The more clicks a site gets, the more authority it gains. These web pages are evergreen and will be paying off for years to come!
Save Money By Moving Away from Ads
Google Ads is a great way to jump to the top of the rankings. But you are paying for that position and depending on the keyword, you might be paying a pretty penny to be there. The more highly searched a keyword, the more Google will make you pay. But when you opt for organic SEO, you will be getting content on a monthly basis that stays there. It is an investment that will save you money in the long run. The SEO services we offer for small businesses is especially helpful, as money might be tighter. So any savings is worthwhile.
The Best SEO Services For Small Businesses!
Not receiving results from your current web content? Can't find the right words to say? Then reach out to MSEDP and try their extensive SEO services for small businesses. As a top SEO Company on Long Island, New York, MSEDP will get you to the top of the search rankings. Our professional web content writing creates clear and engaging content that gets picked up by Google. When you turn to us, we will consult with you regarding your website and marketing goals and come up with keywords that align with your goals.
Even though our company is located on Long Island, we work with websites nationwide! For more information about our search engine optimization for small businesses, please contact us today. We will gladly answer any questions or concerns you may have regarding improving your SEO. The number for our office is (631) 761-7600. We look forward to helping your small business!