A key aspect of cybersecurity is data encryption. Most businesses have a lot of data stored in their systems. From financial information to customer details to private information, this is data that needs to be kept safe. And what makes all of this data safe is encryption. It allows users to protect their data while still keeping it accessible to legitimate users. However, data encryption is not infallible, but it is an important step in order to properly safeguard all of your information. And when you turn to MSEDP, you can rest assured that the best technology is being used at all times.
Knowing how data encryption works and what options you have is important and this post will attempt to get into that. We want you to be able to minimize your risks and protect your most valuable resources. MSEDP offers affordable and reliable cybersecurity services for all our tech clients.
For more information about the IT and cybersecurity services available from MSEDP, please do not hesitate to reach out! MSEDP is located on Long Island, New York, but can provide professional cybersecurity services to tech clients across the USA. The number for our office is 631-761-7600. When you call, we can provide you with a no-obligation consultation to go over whatever IT and tech services you require. Check out all of the IT services we offer our tech clients.
Now, let's learn a little more about data encryption and why it is important for businesses to stay on top of it.
What Is Data Encryption?
Let's start with the simple question. What is data encryption? In a nutshell, data encryption is a method of protecting data confidentially. It does so by converting the data to encoded information that can then only be decoded with a unique decryption key. This key is generated either at the time of the encryption or beforehand. You can use data encryption for data storage or transmission. And it is usually used in conjunction with authentication services to ensure that keys are only provided to and used by authorized users. We offer cloud backup that utilizes data encryption in order to keep all of your information safe.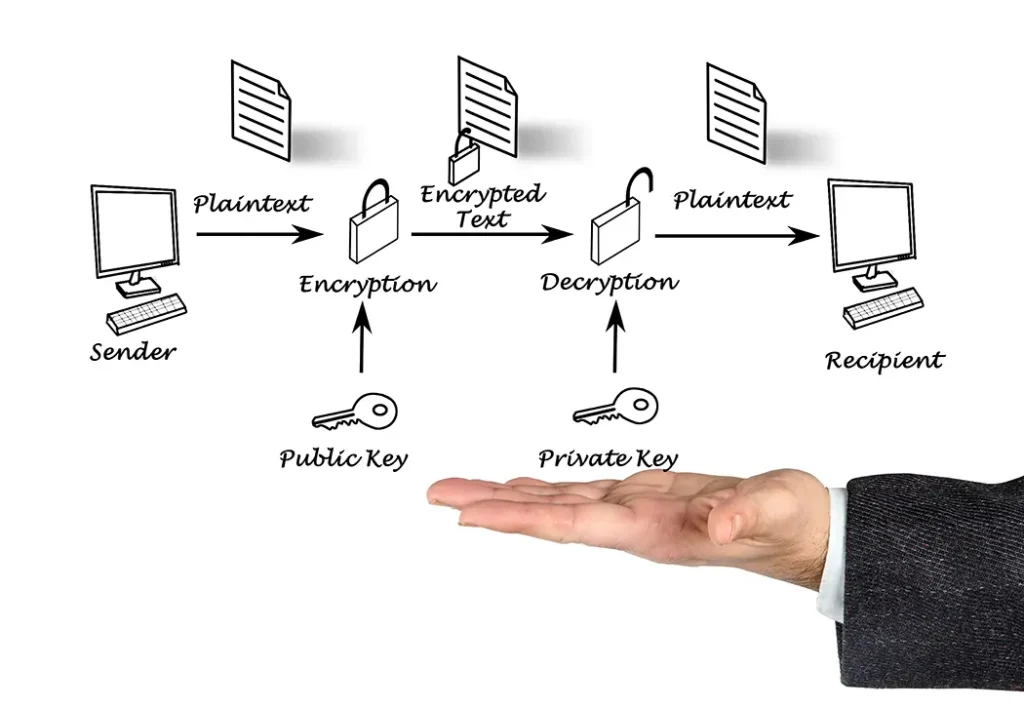 Data encryption is important for a few reasons. Of course the obvious reason is enhanced protection for your information, but data encryption also helps in the following ways:
ensures data integrity.
protects its contents from undocumented modifications.
use it to verify data's origin, which minimizes the risk of accessing data from untrustworthy sources.
The combination of increased internet use and the value of data to hackers makes data much more accessible and desirable than in the past. So it also increases the need for better protection.
Different Types of Data Encryption
When it comes to data encryption, there are two common types: symmetric and asymmetric encryption. The type of encryption to use will depend on how the data is intended to be accessed and who has access to it.
Symmetric encryption uses a private encryption key.  This is a single, private key for encryption and decryption. This is the faster of the two methods and is best used by individuals or within a closed system. When you use a private encryption key with multiple users in an open system, it requires the transmission of the key and creates an opportunity for theft.
Then we come to asymmetric encryption, or a public encryption key. This encryption uses paired public and private keys that are mathematically linked and can only be used together. Either one can be used to encrypt the data. However, the paired key must be used in order to properly decrypt it. An asymmetric encryption is used by multiple users across open networks, like the internet. This is due to the fact that a public key can be freely shared without risking data theft.
In Transit vs At Rest Encryption
When it comes to data, it is valuable regardless of whether it is being transferred between users or sitting on a new server. And it needs to be protected at all times. But ultimately, the data protection depends on the state of the data. There is data encryption in transit and data encryption at rest. Both impact how your data is kept safe.
Data Encryption in Transit
What makes data in transit? Well, data is considered in transit when it is moving between devices. Some examples are when it is moving within private networks, moving through the internet, or moving from a laptop to a thumb drive. When it is in movement, the data is at greater risk. This is due to the need for decryption prior to transfer and the vulnerabilities of the transfer method itself. The encrypting of data during a transfer will ensure that even if the data is intercepted during the move that it is also kept private.
Data Encryption at Rest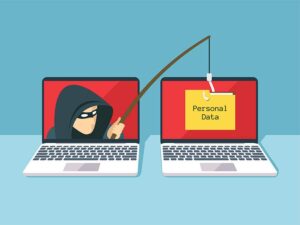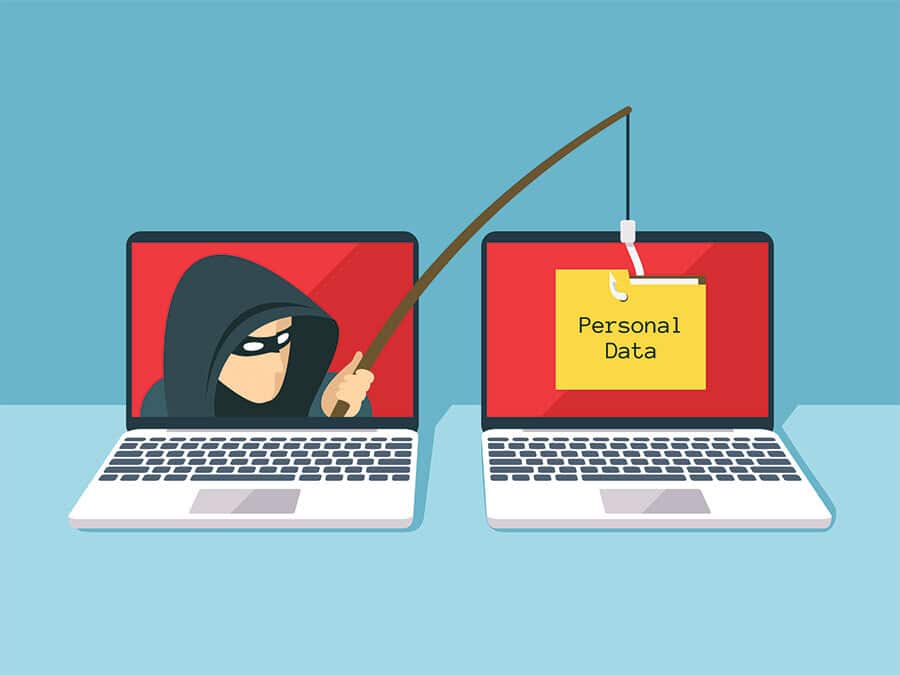 Data is at rest when it is stored on a device and is not actively being used or transferred. When data is at rest, it is, for the most part, less vulnerable than when it is in transit. This is due to the device security features that will restrict any access. But of course, it is not immune. And not for nothing, but at rest data is often more valuable, so it becomes a more appealing target for online hackers and thieves.
When you encrypt data at rest, it reduces any opportunities for data theft created by lost or stolen devices, inadvertent password sharing, or accidental permission granting access to the information. And thus increasing the chances of discovering data loss, ransomware attacks, remotely erased data, or changed credentials. And keep all of your data protected.
When you turn to MSEDP, we provide our tech clients with cloud backup services that help in times of crisis. So you can rest assured that your data is safe, despite a potential breach. And as a trusted firewall reseller, we can get you the protection you need to keep your data and information safe.
Turn To MSEDP For Reliable Cybersecurity Services
It takes a lot of work to make sure that all of your data is encrypted and that your security keys are properly managed. But this is what you get when you turn to MSEDP. Get trusted IT and tech services at a fraction of the cost of most providers. Our tech team can handle any safety aspects regarding your website and make sure you are properly protected. With our help, you can store your data securely and efficiently, while still keeping it accessible to your broader storage systems and secure from any breaches. We follow the latest in data encryption standards to keep our clients safe!
With MSEDP, you get safe and secure data protection and privacy services. Our IT team has years of experience handling cybersecurity services. And will expertly keep your data and information safe. Learn more about the benefits of cybersecurity and why you should turn to MSEDP.