Google is constantly changing their algorithm, which means that those handling SEO for a website need to stay up to date on these changes. However, it is futile to stay up to date on ALL of the SEO algorithm changes, since there are too many to track even if it was someone's full time job. But the SEO team at MSEDP does their best to ensure that best practices and methods are utilized when handling an SEO campaign. There are always some SEO techniques that prevail through these updates and remain a crucial factor for websites and their rankings.
If you are looking for someone to handle your search engine optimization, look no further than the team at MSEDP. We have years of experience in the field of SEO. From content writing to handling Google AdWord campaigns, to helping setup Google My Business, we have the expertise to help you and your business get ranking on Google. Let's take a look at some of the top techniques for SEO in 2023 and how these factors may impact your business and website.
Content is Still King
This sounds obvious, but there is a saying when it comes to SEO that "content is king." That notion still holds true today. So, creating new content and updating old content is still a great way to improve SEO and overall rankings. It is easy to get caught up in some of the details of on-page SEO and forget about creating new and engaging content for searchers. Producing contact on a regular basis means you can stay up to date with your competition.
When creating new pages, it is important to focus on a few factors that include page titles, headers and sub-headers, image alt text, and the keywords you are targeting. Fresh content is simply seen as more valuable than old content. If there are posts and pages with outdated information, it can negatively impact the whole site. Google does not want to show users information that is outdated and old. Older content is viewed as more obsolete, which in turn leads to a higher bounce rate, decreasing search traffic and thus lowering the rankings. But that doesn't mean you should delete older pages. No, by updating older pages you can make them more relevant in the eyes of Google.
The more you publish, the more frequently Google will index and crawl your website, which also boosts overall SEO. That is because fresh content is seen as engaging and more interesting, which leads to a lower bounce rate, higher search numbers, and better rankings for your keywords. At MSEDP, we offer professional web content writing to help you stay up to date.
Understand The Site's Core Web Vitals
A website's core web vitals has grown in importance over the years, so it is important that in 2023 you understand what these vitals mean and how they impact your website. Google defines these core web vitals as a set of metrics that measures speed, responsiveness, and visual stability. All of these aspects fall under the Page Experience factor and impact the rankings for a given website.
Here are three crucial factors that impact a website's core web vitals:
Cumulative Layout Shift: The CLS measures the visual stability of a website and is the amount of unexpected layout shift of visual page content. Ideally, you want the CLS to be less than .1.
First Input Delay: The FID measures page responsiveness and is the time it takes for a page to become interactive. The ideal FID is less than 100 ms.
Largest Contentful Paint - The LCP measures page speed and is the time it takes for a page's main content to load. Ideally, we want the LCP to be 2.5 seconds or faster.
These core web vitals should be baked into the building of a website. At MSEDP, we build fast, responsive websites. Get a website design team with years of experience to help carry you into the future.
Support Multiple Long-Tail Keyword Phrases
Since Google is constantly updating, the search engine becomes more advanced as time goes on. Due to this, Google understands similar phrases better, which means that the results page may display a wider range of search results. This impacts the search engine optimization of a website, because there then becomes a lot more competition for short tail keywords. However, if you focus and utilize long tail keywords with more specific phrases, you will have a higher chance of seeing your website near the top of searches for relevant and related phrases.
In the old days (of a few years ago), writing up a page would mean focusing on one keyword. However, with this new expansion of related phrases, you can aim for more keywords in a blog post or new SEO landing page. Take this blog you are reading for instance. There are a variety of SEO techniques and topics we are covering and all may be found by Google in one way or another. Not just what is mentioned in the H1 tag and meta details, like it used to be. On one hand, this is great and makes it easier to create content. On the other hand, the landscape of search results is wider, so the work needs to be even more precise.
Use Backlinks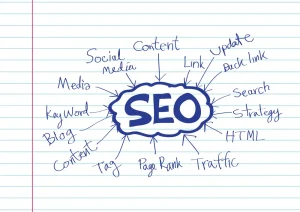 In many ways, backlinks are at the heart of what SEO is and attempts to accomplish. In 2o23, you cannot have a solid SEO strategy without having high quality links back to your site. That may sound unfair, but it is the reality of the situation. Backlinks are a crucial way of building authority. When a site with established authority links back to your site your authority and trustworthiness is boosted. And Google will see your site as more valid.
When you aim to use backlinks, it is important to focus on quality over quantity. The domain authority of your linker is more important than the amount of links you might have. You can also check out online forums to share your content and reach out to people. You can also use your social media accounts by sharing your valuable content there and reaching out to others about backlinking to your website. At MSEDP, we utilize the tools at our disposal to help grow every website. Handling the SEO on your own can be a lot, but with our help we can help you move up the rankings.
When Writing Content Add Images
This may sound simple, but creating content with images impacts your SEO. Make sure all of the images on your website are of high quality, because low resolution images do damage to even the best of websites. And make sure the images are relevant to your keywords. By looking at your image, the reader should be able to figure out what the content is about to an extent. When uploading images, it is important to make sure the images are compressed. These images and their sizes play a role in the page speed, which is a ranking factor now. One large image can slow down a fast website. At MSEDP, we have the tools to make sure all of the images are the right size and are not slowing down your website.
On top of the image size, the image alt tags are also important. These alt tags are the alternative to images and used by Google to help associate keywords to your image. When creating the alt text, it is important to include all relevant information and keywords. But it is also important not to keyword stuff. If it does not make sense to use a keyword, then skip, because keyword stuffing is viewed as spam and Google can punish a website for acting in this manner.
Focus on User Experience
Lastly, when it comes to SEO, almost everything can be boiled down to improving the user experience and this is even more relevant in 2023. The new core web vitals focus on the user experience, as well as improving and updating content, and all the other aspects that go into building a solid SEO campaign. Here are some of the more important factors when aiming to update user experience.
Mobile Friendly Website: It is important for a website to have a mobile responsive design. Our web team can upgrade your website and make it mobile friendly. So not only will your site work better, but it will also improve in the rankings.
Easy Navigation: It is important for users to easily navigate your website and find the pages they want. Our web design team has years of experience in this field and can design a beautiful website that is easy to navigate.
Fast Page Speed: Does it take too long to load pages on your website? Then you are likely hurting your SEO by having a slow website. Even if you have great content, a slow website hurts your rankings.
Quality Content: Make sure the content on your website is up to standards. No typos or broken links, since that shows little effort to have a working website. And when writing, make sure the content is useful to people who come to your website. Hopefully this blog post is quality content and useful to anyone reading it!
Good Interaction: Your website should have features that get users to interact with your site. In a nutshell, you want users on your website to click around and spend a little time on your website and looking at different pages. Making sure the interactivity is up to par is a good way to get this much needed connection.